Thousands of searches take place every day looking for your product or service. It shouldn't cost you thousands of dollars to attract them.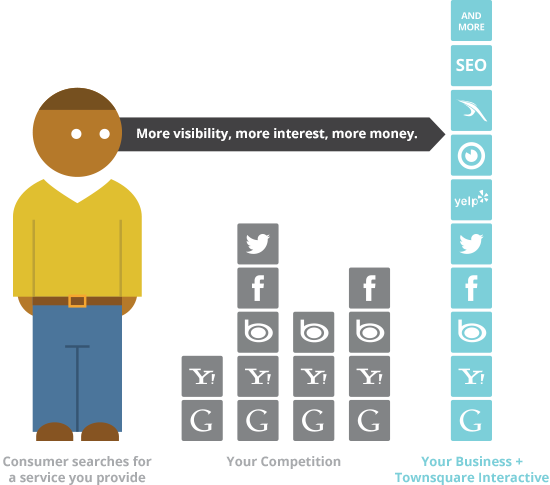 Come to our workshop for a chance to win $500 In free advertising & a Galaxy Nexus!
Join Townsquare Interactive and allow us to get your business in front of more customers.
Monday March 18 & Tuesday March 19
Monday at 2:00 & 4:00
Tuesday at 9:00 & 11:00

Ambassador Hotel
3100 I-40 West
Amarillo, TX 79102

Townsquare Interactive will customize your online advertising plan by:
Creating a professional website where you can easily make future updates or allow our service staff to assist
Creating a mobile optimized site to take advantage of the growing number of mobile internet users
Using Search Engine Optimization best practices to get your business found when potential customers are looking
Creating a Social Media advertising program to stay engaged with today's social media users
Creating a reputation management tool for your business
Tracking your results
...AND PROVIDE ALL OF THIS FOR A LOW MONTHLY PRICE