by Amy Hoglund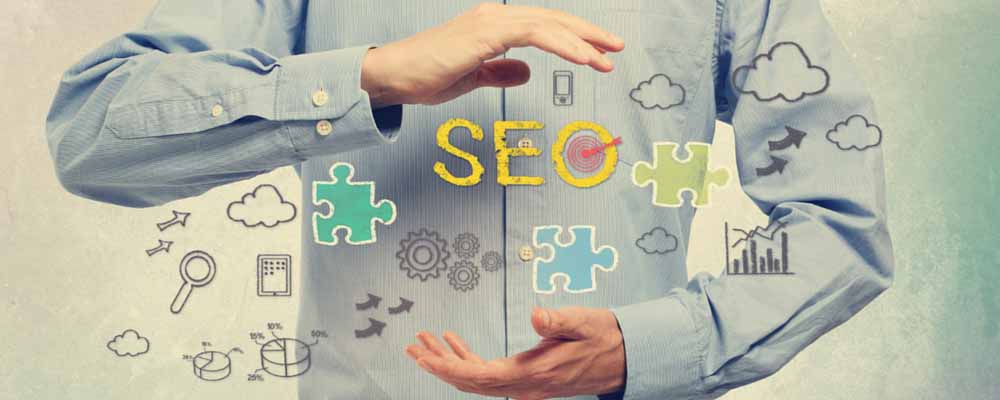 When it comes to Search Engine Optimization (SEO), you may hear industry jargon get tossed around, but have no idea what actually goes into it. We're here to help clear the muddle. Today I'm focusing on the significance of Off-Page SEO- specifically online directories.
Off-Page SEO Defined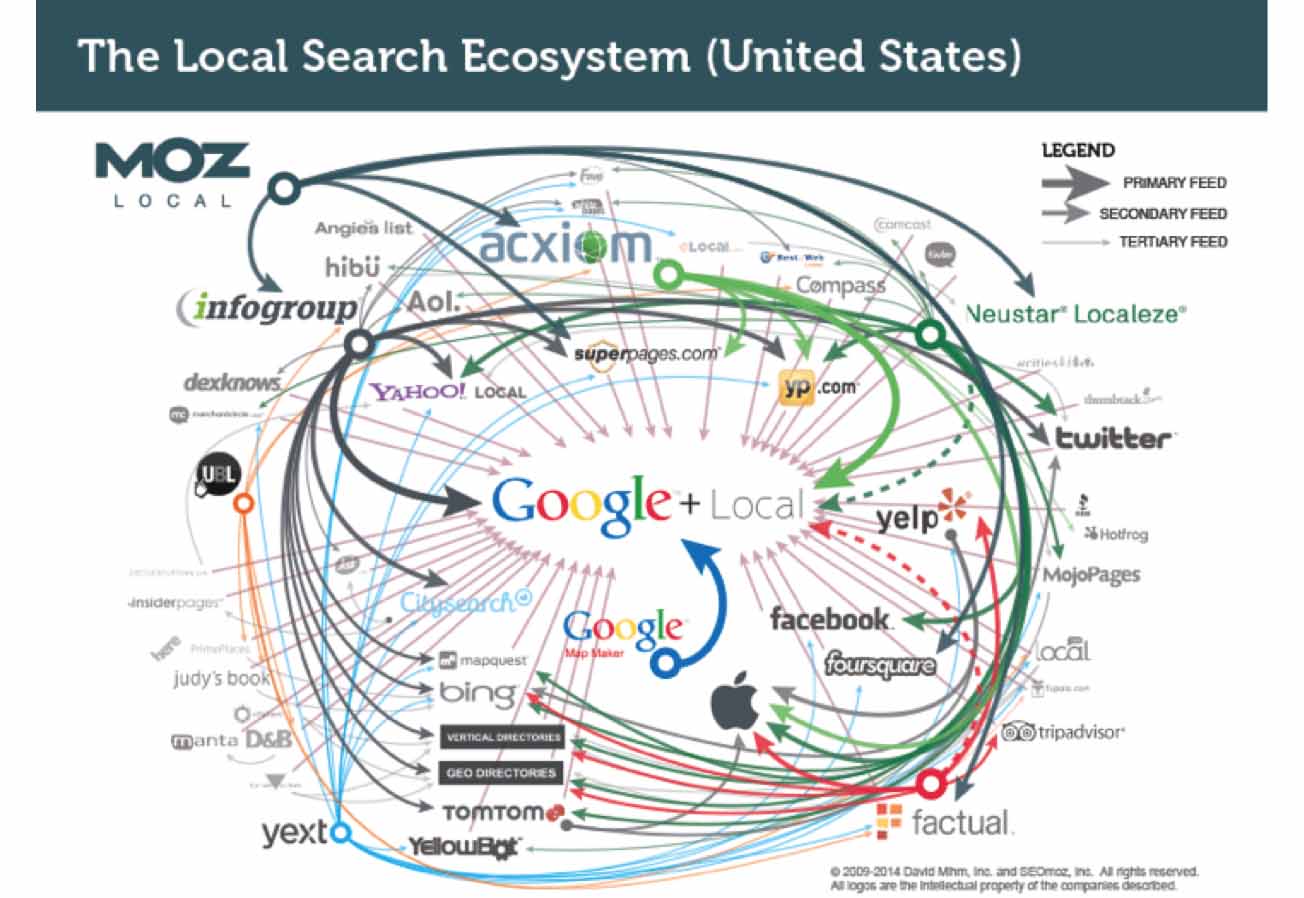 Off-Page SEO is the practice of optimizing elements of your web presence outside of your website content.  This consists of directory listings, map listings, social profiles and more.
Search engines scour the web for information about your business and compile it to decide where your web presence will rank in search results compared to other businesses.
Search engines grab information about your business from the following sources:
• Government Records
• Publishers & Directories
• Crawled Website Data
• User Submitted Content
• Data Aggregators
Now, take a look to the right. This paints a picture of where information about your business is being collected from. As you can see, it's all over the place! The worst part of this, businesses themselves, don't have much control of this process.
Off-Page SEO Basics: Gaining Control
In local search there are a few key factors you *can* control:
Consistency: Having the same, exact NAP (name, address, phone number) across sources works to your benefit.
Authority: Get listed in sources you trust-we're not talking about Joe's Shmoes website that was created in someone's basement, but reputable websites that are well known in your area.
This makes a lot of sense – say for instance you're looking for a restaurant known for delicious burgers. When you search "best burgers in AnyTown" and find consistent information about a particular restaurant, you trust this is a good spot, and try it out.
However, if you were to get conflicting results (ie: different addresses, phone numbers) about a certain restaurant, you lose confidence and move onto another option.
Remember, a search engine's goal is to provide the most relevant information pertaining to what you're looking for. Incorrect and inconsistent information regarding your business causes lower visibility in the search engines.
Alarming Statistics to Think About
•  On average 2 in 3 business listings contain incorrect information.
•  Incorrect or incomplete information online causes small businesses to lose potential customers, at a cost of $10 billion per year.
•  73% of consumers lost trust in a local business when they find incorrect information about that business online.
Where We Come In
As I mentioned before, businesses have little control over what data is pulled in from outside their website. However, we can help with the online directories.
When you work with us, we lock your listings and ensure these directories don't overwrite your listings with data from other sources. We will put the same NAP in the top 59+ online directories to make sure you have the same information across the web, which helps your local search visibility.
Think about maintaining 59+ online directories by yourself- it would take forever- we can do it for you much faster and it's hassle free!