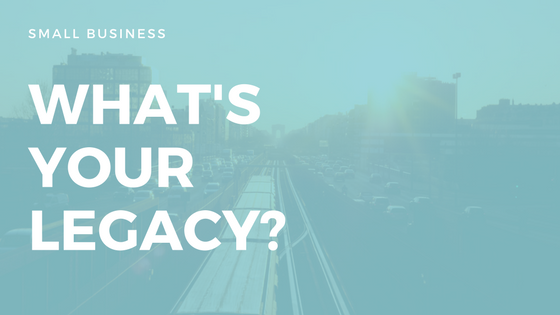 Small Business Economy
It is the backbone of the American economy.
Yes, it has been said for many years that small businesses are truly what makes the American economy tick. Their success is essential to growth and prosperity, and they are a vital part of the economy as a whole. Small businesses are responsible for creating around 60% of the country's new jobs and they pay out around 42% of the country's private payroll.
Many of these businesses are family run. A tradition stemming over multiple generations, each leaving the family business in the hands of their sons or daughters, trusting them with the family name and all that they have built.
Small Businesses Go "Digital"
Odds are good that you are feeling the pressure of a digitalized age and what it means for your current day business as well as the future. You've built your entire business on referral-based sales, in which you've built strong relationships throughout your community. Word-of-mouth has spread, and you are the most trusted and most dependable in your industry in the nearby community. Maybe you don't see the need to market online or don't think it provides much value.
While you're not alone in your thought process, I want you to take a different look at online marketing and the value in which it provides. Many small business owners take the approach that online marketing is here to hinder your business and only serves as a "sunken cost", like a phone bill or electric bill. This is the approach we as a business strive to eliminate and replace with the true realities of online marketing and what it can provide to businesses like yours.
Online Marketing Won't Save Your Business
I want to make one thing clear before I go further. Online marketing isn't built to SAVE your business; it is built to ENHANCE it. I can hear the questions now. "What do you mean by that? I thought you guys were going to bring me "X" amount of jobs? This was supposed to change my business!" In truth, online marketing ALONE cannot perform. This is where the skill of the small business owner and the ability to attack the market with a well-crafted marketing plan comes into play.
So, how do you start?
First, you need to find a dedicated marketing consultant who cares about your business. Having someone who understands the way small businesses work and the importance of the referral is a must. As a small business owner, you're probably very savvy and have the ability to pick people apart. I would say those who are great at their craft can smell a fallacy from a mile away. Beware of the hard salesman who promises and guarantees. Instead, look for the skilled expert who provides insight and realistic expectations for your business. Look for someone who is willing to come up with a strategic game plan and is willing to do whatever it takes to put your business in the best possible position to succeed. This will give the consultant and small business owner the ability to attack your local area and also give you the opportunity to branch out and capture more business if you are looking to do so. I can't stress how important of a step this is.
Building a Legacy
The online marketing platform should not work alone, but in direct correlation with your core efforts to build your brand and your business. The direct contact you have with clients on a day-to-day basis has always been and should be the backbone of your business. However, in a digitalized age, a website is an absolute must. Having inconsistent information and even the slightest errors can hinder even the most reputable business tremendously, and it is imperative these things be taken care of, not only for your consistent referrals but new business that comes to the area as well.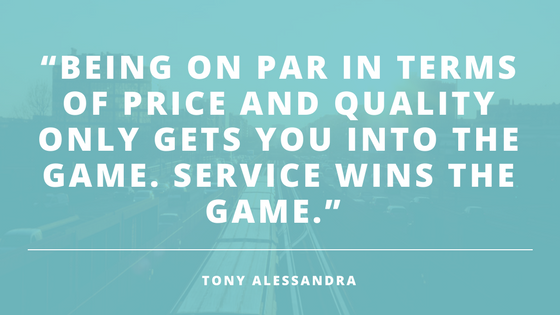 Perhaps you'll want to hand the business to your children one day and have them carry on the legacy. Or maybe the legacy is one you're creating for yourself. Either way, the market is ever-changing and trends show we will only become more dependent on internet and this type of marketing in the future. Setting yourself, your business, and your children up for success now by establishing a strong online presence will be key for your business' success.
Finally, embrace the grind. Make educated decisions. Work with those who are experts and who genuinely care. Trust your instincts. Continue to build your legacy. Your name is everything.
---
About the Author
Christopher Phillips is a digital marketing specialist at Townsquare Interactive. He works with clients on a one-on-one basis to develop total web presences that convert into new business opportunities.