Updated April 24, 2023
Discover the Benefits of Customer Targeting and Retargeting
Marketing a business online is becoming more challenging with each passing month. It seems like there's a new advance in technology every day that could help your business, but you don't know where to start or what it is you're looking for. You know you need a website, and you've learned what you can about search engine optimization, or SEO. Now you need to really get your brand out there and attract the customer base you're looking for.
Recently, someone reached out to you to talk about customer targeting and retargeting strategies. It sounded like a great idea, but you can't help but wonder: "What is customer targeting or retargeting? And will it really help my business?"
It doesn't matter if you're a top attorney, you own a bakery or you run a boutique – you want to reach more prospective customers outside of your immediate area. But not just any customer will do. You want to reach the audience your goods and services are geared toward, and that's where customer targeting and retargeting come into play.
What Is Customer Targeting?
Customer targeting is an outbound strategy method that allows marketing companies to track and collect consumer behavior data to target the exact customer you want and send them to your website.
How? Consumers leave digital footprints every time they:
Interact with websites and applications
Upload pictures and data
Download media
Register for marketing emails
Watch videos
Read articles and news stories
Those digital footprints tell the marketing company what consumers are into and what they want. Once the data is collected, your marketing company creates brand-based digital ads for your business that will show up in front of the audience you're targeting based on: demographics, location, web surfing behavior, interests, income and age.
You may be wondering how we're going to choose the websites and apps your ads will show up on and whether they'll benefit you. Townsquare Interactive has access to a proprietary network of 16 million websites and apps on which to promote your ads. Based on your category selections and the collected consumer behavior data, we'll launch your ads on the websites that most closely match and relate to your goals. The ads, once clicked, will send your prospective customers to your website to learn more about you and your business.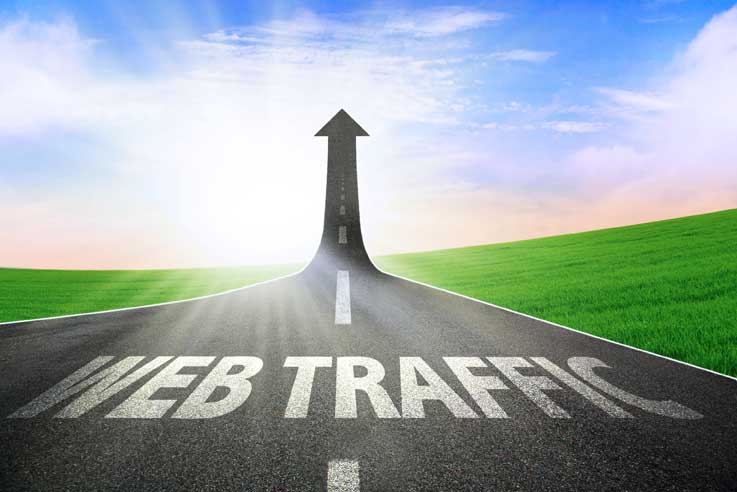 How Is Customer Retargeting Different?
If the potential customer leaves your website without reaching out to you or decides to follow up at a later date, retargeting comes into play. Now that the potential customer has visited your website, ads will "follow" them around the web and encourage them to revisit your site to learn more about your business and your services. You're not just driving traffic to your website in hopes that some viewers come back on their own – you're making sure they continue to see your ads long after their initial visit.
How Will Customer Targeting and Retargeting Benefit Your Business?
The purpose of having a website is to create an online presence for your business, and the goal of search engine optimization is to help your website be found by potential customers. But what if those customers aren't the ones you want to target? What if they're customers you don't mind having, but you're looking for bigger fish? Time and time again, small business owners waste time on marketing campaigns that aren't serving their business's long-term goals. Instead, they're getting one or two jobs here and there that barely keep them afloat.
Customer targeting and retargeting give your small business the opportunity to get a real leg up on your competition. Some of your competitors might have a website. Some of your competition might have a website and SEO. Some of your competitors might even have a website, SEO and social media, but they don't have your customer targeting and retargeting strategy that keeps your business booming.
What's the Final Word?
Will customer targeting benefit your business? It depends. Are you looking to get found online, attract the customers you want and grow your business? If the answer is yes, then customer targeting and retargeting is going to save you time, money and all of the heartache of trying so hard to get ahead with little to no results. If you're still not sure, here's a focus question: Is the one marketing tool you're using today going to get you exactly where you want your business to be in five years? If the answer to that question is yes, then maybe customer targeting and retargeting isn't for you. But if you find that your business needs more and you've been hunting for a solution to boost your small business's visibility, then customer targeting may be the answer you've been searching for.
To better help you, here are five important questions to ask yourself:
Is my website built to convert the traffic I get, and is it mobile friendly?
Is search engine optimization part of my marketing plan, and am I ranking for the terms most relevant to my industry? If SEO is not part of my plan, why not?
How much traffic is my website currently getting?
Is my web traffic bringing in my ideal customer? Am I getting the exact jobs and clientele I want?
Are the current jobs, traffic and customers I'm getting going to keep my business flourishing or growing for the next five to ten years?
If the majority of your answers were no, it may be time to get with your marketing consultant to evaluate your next steps and determine how to reach your business goals. Customer targeting and retargeting could be the key to setting your small business on the path to success, and Townsquare Interactive is here to help. Contact us right away to learn more about how our comprehensive marketing strategies can benefit you and your business.
More Traffic. More Leads. More Customers.
We help you find your ideal customers, drive traffic to your website and keep business running smoothly. Fill out the form below to start a conversation with one of our digital marketing pros.