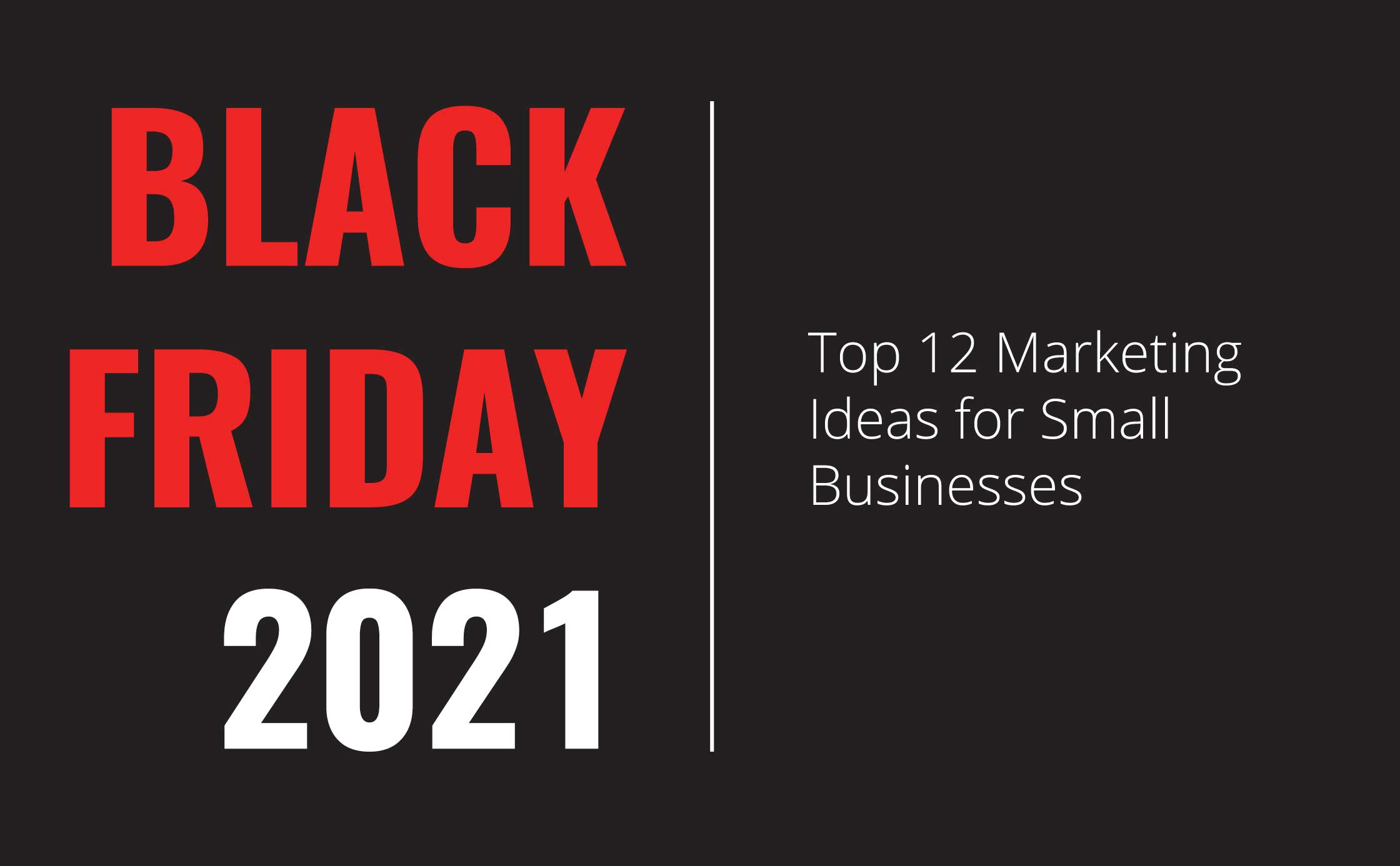 Black Friday and Cyber Monday are once-a-year opportunities for small business owners to attract more customers and make more sales. Why? Bargain hunters across the country are taking to Google or heading out to town to shop for sales and special offers.
So, if you're hoping to take advantage of this weekend's opportunity to boost your business, take a look at some of our top tips and ideas for making the most of Black Friday and Cyber Monday!
What's the Big Deal?
If you're on the fence about whether to go all in on Black Friday and Cyber Monday promotions, take a look at these stats from 2020.
Between Thanksgiving and Cyber Monday, an estimated 186.4 million US consumers shopped online or in-store.
Consumers spent an average of $311.75 on purchases during the five-day Thanksgiving weekend.
On Black Friday alone, $9.03 billion was spent online (a 19% increase over 2019).
Early shopping and sales dominated Black Friday 2020, with 52% of shoppers taking advantage of early deals and 38% making holiday purchases in the week before Thanksgiving.
Over 56% of Black Friday sales were made on a mobile device.
75% of retailers say they offer deals before Black Friday, with offers lasting several days or even weeks.
Small businesses can expect a +107% revenue boost over the holiday shopping season.
1. Create a Gift Guide
Gift guides are a great way to help your customers find the perfect gifts for their friends and loved ones when they're struggling to find that perfect item. Depending on your industry, you might come up with gift guides for:
New homeowners or someone who recently moved
New moms and dads
Personalized gifts for him/her
Gifts for foodies, techies, movie buffs, etc.
Gifts for kids and teens
Your curated selection of specialty items
Depending on who your target customers are, you can personalize these gift guides to fit the products or services you offer.
2. Offer Hourly Deals
In essence, hourly deals create a sense of urgency and can persuade your customers that they shouldn't put off buying that item they've eyeing—they need it now.
Flash sales like this have been shown to increase transaction rates by 35%, especially when paired with email promotions. It's also a good idea to promote upcoming flash sales and hourly sales on your business's social media pages and any other sales channels you use. Definitely highlight it on your website's homepage!
3. Host an Early-Bird Black Friday Sale
Competition for Black Friday sales increases every year, but you can get ahead of your competition by getting started a day or two early. Offering promotions and discounts before Thanksgiving weekend is a great way to appeal to impatient customers and people who are chomping at the bit to purchase their must-have gift items.
This is also a great way to get those sales before your ideal customers blow their money somewhere else. Consider offering daily deals to keep things fresh and appeal to a wider audience.
4. Promote Second-Chance or Last-Chance Discounts
Capitalize on indecisive customers by offering them another chance to make a purchase at a discount. You could even take a page from the big-box stores' book and extend your Black Friday and Cyber Monday sales at the last minute.
If you decide to do this, make sure you let your customers know that there's a time limit. It will help push them to act and make the purchase.
5. Offer a Free Gift or Add-On With Purchase
Who doesn't love free gifts? Adding an extra incentive to make a purchase is a great way to convince your customers that they're getting a great deal—and to show them that you care enough to offer a bonus.
For example, you could:
Offer an additional maintenance service with a purchase of a larger service.
Offer a product sample with a larger purchase.
Offer store credit or an additional promotion at a later date with a purchase of a certain amount
Remember, the free gift shouldn't be something that will hurt your profit margin in the long run.
6. Create a Buy-More, Save-More Campaign
One of the best ways to maximize your success with Black Friday or Cyber Monday campaign is to offer greater discounts for higher purchase amounts. Customers who spend a certain amount of money could:
Spin a mystery wheel to earn a free gift
Get a gift card
Get a free gift
Earn an extra discount
Get free shipping
Have something else in mind? Use it as an incentive to get your customers to spend more!
7. Showcase Your Referral or VIP Specials
Referral and VIP programs can help to instill loyalty in your customers and build brand awareness, and they can also play a valuable role in your Black Friday and Cyber Monday marketing strategy.
For example, you could offer extra discounts, early-bird access, or gift cards to your VIP customers (or members of email list if you don't have a VIP program). If that's the case, you could use the sale to encourage people to sign up for your VIP or referral program by offering extra discounts or other special offers.
8. Use Hashtags on Your Social Media
Hashtags are a vital component of the social media world. Your business should have active accounts on at least Facebook and Instagram, so use those platforms to promote hashtags relating to your business and Black Friday. For example:
#BlackFriday
#CyberMonday
#BlackFriday 2021
#BlackFridaySale
#BlackFridayDeals
#BlackFridaySpecial
Feel free to throw some of your business's hashtags in there, too!
9. Extend Your Black Friday Sale Through Cyber Monday
Black Friday used to be the only day shoppers could find Black Friday deals—which makes sense, right? But as the competition has increased, more and more businesses are extending their Black Friday sales through Cyber Monday.
It might seem counterintuitive, but extending your sale can help you reach more customers and make more money.
10. Use Your Customer Email List
Email marketing is one of the best marketing tools available to small businesses. Why? On average, for every $1 spent, you'll earn $42 from sales.
When it comes to Black Friday, try one—or both—of these approaches. First, contact former customers and offer them a special VIP discount code they can use when they purchase your products or services. Second, send deals to potential customers offering daily deals. Doing so will entice them to visit your website or store to see what they might be missing.
11. Make Sure Consumers Can Find Your Website
An important part of digital marketing is having a website for your business. If your customers can't find you online, and if your business doesn't show up when they run a Google search, they're going to go with one of your competitors, instead. And that's no good.
The simple solution is to invest in a professionally designed website with your business. Then, make sure you can get found on Google by using SEO (search engine optimization). That way, when local customers search for your products or services on Google, you'll be one of the top results.
12. Partner With Townsquare Interactive
Thanksgiving is one of our favorite times of the year. It's the perfect opportunity to get creative with your marketing and have some fun with your employees and customers. But you don't have to wait for these seasonal opportunities to start making the most of your marketing and advertising budget.
We're a digital marketing company dedicated to helping small businesses grow and succeed—however you define it! Click the button below to fill out the form and learn more about us and how we can help you meet your business goals with personalized digital marketing campaigns.