What's your American dream? If it involves owning a small business and working hard to create a legacy you can be proud of, you have something in common with David and Catrina Clapper, owners of Clapper Construction. Watch the video below to see how we're building something together:
You might think that after 20 years in the construction business, David Clapper would find it difficult to approach every new job with fresh eyes—but you'd be wrong. David and his wife Catrina started their own construction business in 2014, and their main goal, beyond completing quality projects, is to connect with every customer and exceed their expectations.
David's standards are high—if he doesn't like the way a project is going or wouldn't accept it at his home, he doesn't expect a customer to accept it at their home, either. Part of ensuring his standards are met is keeping up constant communication throughout the planning stages, the installation and the completion of every project. That means taking the time to return calls and making sure every customer is listened to.
Hard work, communication and the fulfillment of promises are the backbones of Clapper Construction, and David and Catrina hope to pass those values on to their children. "When people tell you that hard work will pay off, it's true," says David. "But running your own business is very difficult. There's a lot of aspects to it that some people just don't understand—and I didn't either, when I started."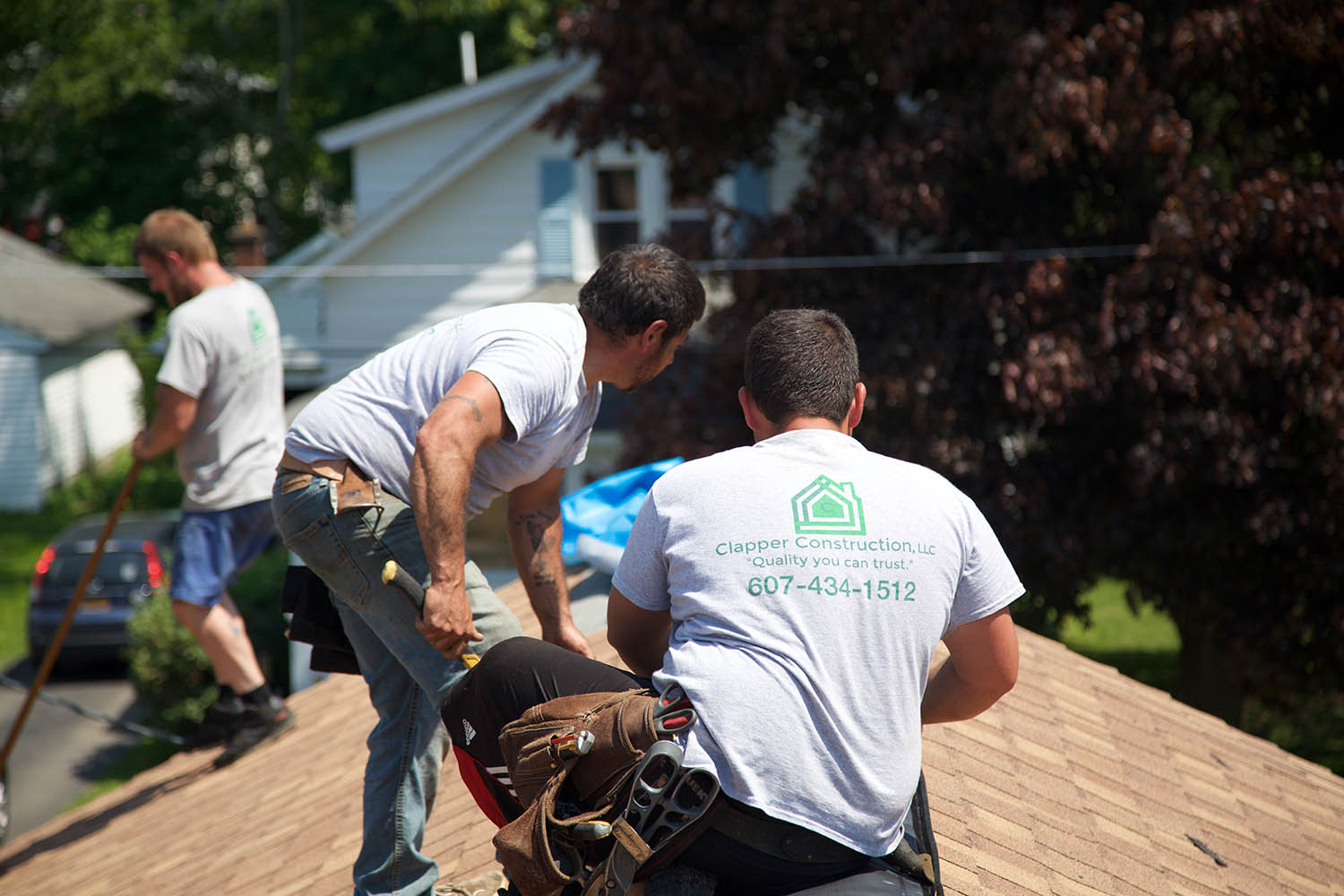 When Clapper Construction first started out, Catrina spent her evenings working on the website after the kids went to bed, trying to make it look the best it could on her own. She and David knew they were going to have to market their new business if they expected potential customers to call or visit their website—and that's where we came in.
We took the nitty-gritty details of digital marketing off Catrina's plate with web design, search engine optimization, business listing optimization and local radio advertising. "Now that we have Townsquare, we don't need to be obsessing over those things because we have other people that can take care of that for us," Catrina says. "Our customers are our main priority, and it's nice that we can put them first and not have to worry about the things that we're not so good at."
Interested in learning more about how we can help you market your small business?