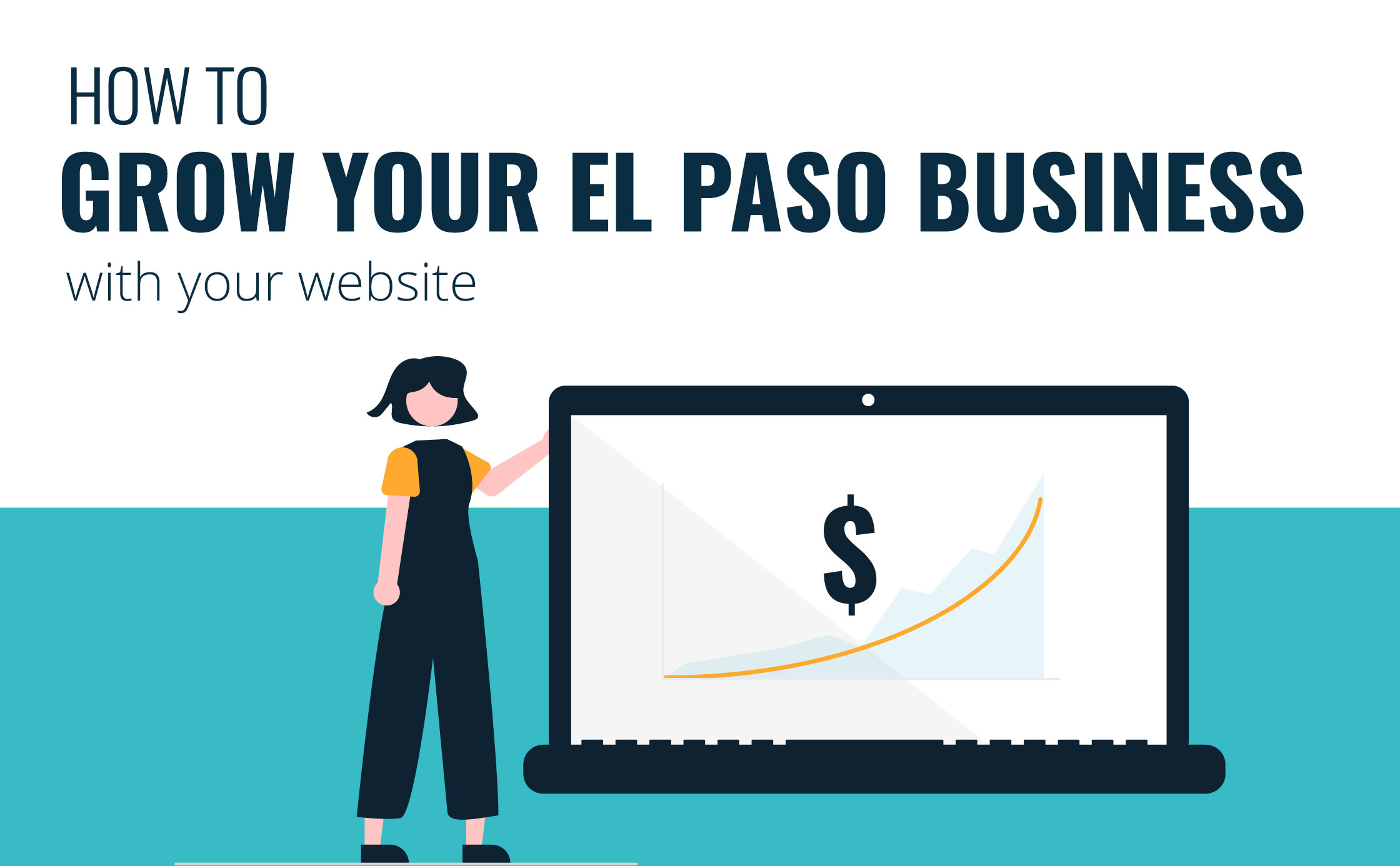 If you're a small business owner in El Paso, Texas, your success depends on you making the most of your advertising and marketing budget. But what's the best way to do that?
Should you work with a local digital marketing agency? (Yes!)
Should you analyze local SEO competition? (How else will you win?)
Is it a good idea to DIY your web design? (Definitely not.)
You have a lot of options to consider—some better than others—so strap in and keep reading to get a jump on your competition.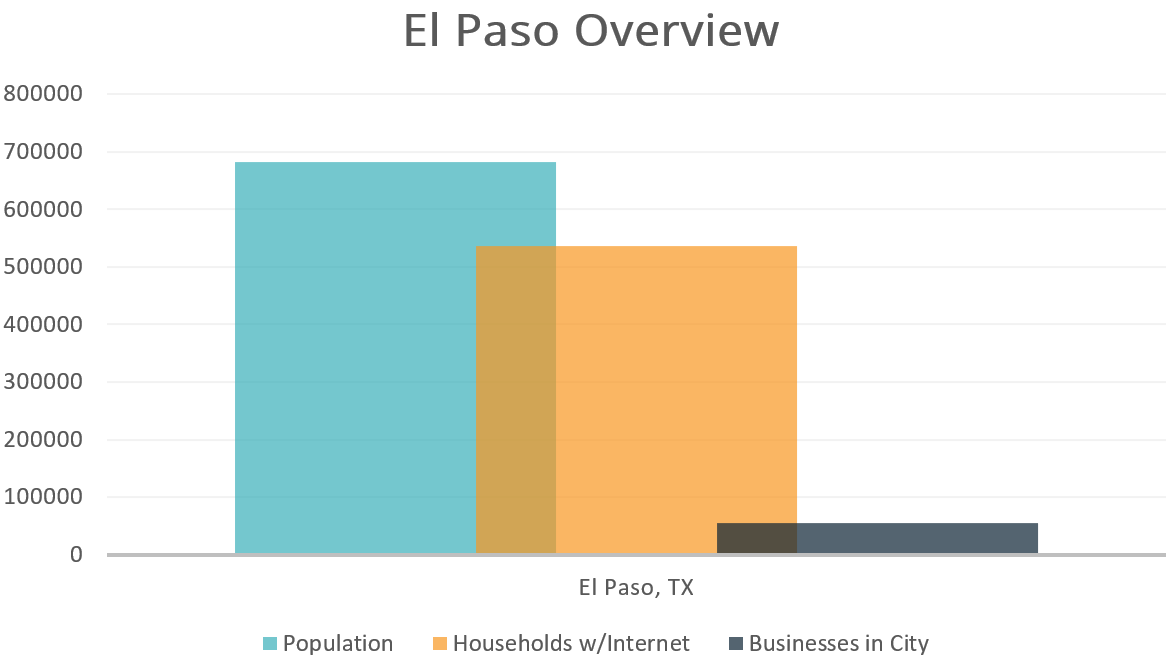 Did you know that 79% of El Paso's giant population has internet access? That's a huge audience of nearly 537,000 potential customers you could be reaching online. But if you don't have a website, they might never see your business—or even know it exists. After all, there are more than 55,000 businesses registered in El Paso, so the competition for getting noticed is stiff. You need to stand out to get noticed, and your business's website can help you do just that!
Here's how to use your website to turn that local internet audience into leads, jobs and sales for your El Paso, TX business.
Step 1: Start With a Website
If you don't yet have a business website, one of the best things you can do for your El Paso business is invest in one. A website acts as your business's online storefront—it's the cornerstone of your online presence and gives potential customers a place to:
Learn more about your business
Read about the products or services you provide
See your service area or store location
Get in touch with you
Without a website, how are those potential customers going to find your business on Google? How will they know where to contact you? Short answer: They won't, and they'll go to one of your competitors, instead.
Consider working with a local digital marketing or advertising agency (compare web design quotes, if you want). Keep in mind that most companies won't build you a website and let you take it with you if you decide to go with another advertising agency down the line, so make sure to consider all your options and find the digital marketing agency that's best suited to your business.
That local digital marketing agency should offer a variety of services, including:
Web design
Search engine optimization (SEO)
Reputation monitoring
Social media management
PPC, SEM and other advertising options
If your chosen digital marketing and advertising agency can offer those services, you can be confident all your bases are covered. However, web design and SEO should be your two main focuses when getting started. Compare web design quotes (but remember that cheaper isn't always better) and choose someone who will analyze local SEO competition to help you get ahead.
Step 2: Add a Dedicated Contact Page
What is your website's ultimate goal? To generate leads, jobs and interest for your El Paso business, right? Web design plays a huge role in making that happen. Make the conversion process as seamless as possible for your website visitors (your potential customers) by adding a dedicated contact page to your website.
The contact page should provide all the info potential customers need to contact you:
Your phone number
Your email address (or a form that goes to your email)
Your location (consider including a map)
The easier you make it to access that information and get in touch with you, the less likely those visitors are to turn to one of your competitors, instead.
Step 3: Keep Your Phone Number Visible
Modern web design makes it easy to place your phone number (and other info, like links to review websites) in prominent places that are always visible. Many El Paso businesses have found that placing their phone number in their website header, near the page navigation menu, is perfect for accessibility without taking too much attention away from the actual content on your website.
Step 4: Place Click-to-Call Buttons
Back in step two, we mentioned that streamlining the conversion process for your El Paso customers is the best way to generate leads. Adding click-to-call buttons to your web design is another great way to simplify that process.
When potential customers find your website on their smartphones, they'll have the option to call you at the click of a button—no searching out a phone number or dialing required. That's two obstacles you've just eliminated.
Townsquare Interactive: El Paso's Local Digital Marketing Agency
The team at Townsquare Interactive knows El Paso businesses need to stay competitive to get more leads and be successful—however you define it. That's why we give each of our clients a dedicated digital marketing specialist who handles the specifics of their campaigns and makes digital marketing simple. Think of them as the team captain organizing collaboration between your personal:
SEO analyst
Content writer
Web designer
Social media producer
Quality assurance specialist and more!
If you want to learn more about how we can help your El Paso, TX business stay ahead of your competition and get more leads, fill out the form below. We'll reach out soon to talk!