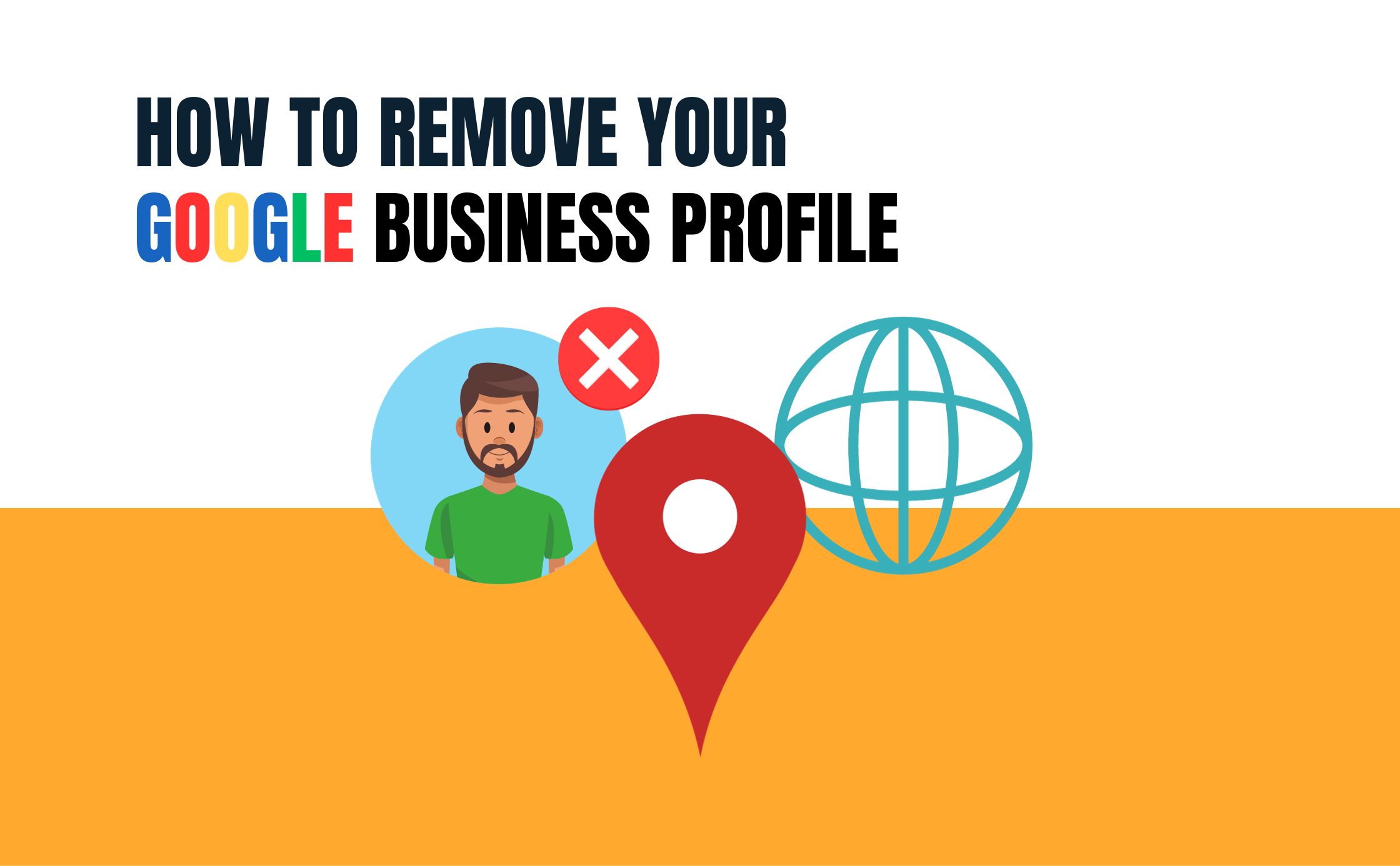 In the ever-evolving digital business landscape, maintaining active online profiles on key platforms such as Google Business is not just recommended but crucial for a company's online visibility. This is more than about just having a business website; it's about crafting and managing a robust digital presence that solidly places your business on the local online map.
Understanding the methodologies and importance of an active Google Business profile, a digital map pin to your organization, is the first step to better manage your brand's digital identity. Equally important is knowing how and when, to delete a Google Business profile. This comprehensive guide aims to elucidate these circumstances and provide a step-by-step walkthrough to help you navigate the process effectively.
Understanding the Imperative of Deleting a Google Business Profile
At a first glance, the very idea of deleting a Google Business profile might seem counterintuitive. After all, why would a business want to remove its presence from a digital platform that promises considerable visibility and customer engagement?
However, there are circumstances where such a drastic step becomes not just necessary but a vital part of reputation management. Instances such as:
Closing down of the business which could lead to an influx of unwarranted inquiries.
Erroneous duplicate listings on Google leading to dissemination of incorrect information. This means people who are interested in your company's products or services might want to reach out, but they get the wrong contact details. This could result in you losing out on potential customers.
Extreme situations where the profile has become a target of constant negative reviews that tarnish your brand image. This means removing your current profile and then setting up a new one. It's a great way to get rid of those negative reviews and start with a clean slate – and now, you can implement steps that will essentially help you get positive reviews this time around.
In all these precarious situations, knowing how to properly delete a Google Business Profile can be remarkably beneficial and even game-changing for your online business strategy.
The Process: Step-By-Step Guide to Delete a Google Business Profile
In the face of compelling reasons for deletion, once you've identified the ground for deleting your Google Business profile, the following steps will guide you through the process in a simple and systematic way.
Start by accessing the Google Business platform and locate the specific profile you wish to delete from the myriad profiles linked to your account.
Sign in to the Google account linked with the business profile you've decided to delete. Click on the 'Manage Now' button clearly visible on the screen; this will conveniently redirect you to your list of business profiles.
From the assortment of profiles displayed on the dashboard, select the specific profile you wish to permanently delete.
Click on the 'Actions' button, visible on the upper-right side of your screen. From the dropdown menu that appears, select the 'Remove Business' option.
Note: Following these steps will initiate the deletion process, but rest assured the action will not be completed without your final confirmation in a subsequent step. Once the process concludes successfully, your business listing will vanish from Google Business. Please remember, the data removed during this process is irrevocable and cannot be restored, hence ensure you've safeguarded vital information before initiating the deletion.
Re-establishing Your Presence – Things to Consider after Profile Deletion
If your business aim post-deletion is to create a brand new profile, ensure to start strong. Make it a point to assimilate positive client reviews right from the outset.
Remember, a new Google Business profile will allow you to re-establish your brand on Google Maps, but will also require you to undertake the verification process again. This does take time, but is also an opportunity to set a solid foundation for the future business image you portray online.
Considering the Impacts of Deleting a Google Business Profile
For businesses who are contemplating the seemingly drastic measure of deleting their Google Business profiles, understanding the wide-ranging impacts of this irreversible action is of prime importance.
The likelihood of losing your online visibility could mean many potential customer who use platforms like Google Maps to find you no longer can. Therefore, it's crucial to evaluate the potential adverse impacts that come along, understand them fully before taking the final call.
A Fresh Start: The Perks of Recreating Google Business Profiles
While for some, deleting a profile might seem like a backward step, for others it might symbolize an important restart button. It's an opportunity to assess and rectify any loopholes in your online presence.
When you create a new Google Business profile, you get the chance to redefine your digital identity, destroy any negative narratives and instead turn the tide in favor of shaping and controlling your online reputation. This presents you with an effective way to regain customer faith and trust by demonstrating your dedication to improving your services or products.
Conclusion: Understanding the Need and Knowing the Process
No matter the reasons that necessitate deletion, understanding how to delete your Google Business profile is an essential skill. It's also essentially a preventative measure to protect your online reputation.
If you need external expert help in working your way through the process of profile deletion or recreation, professional SEO services from Townsquare Interactive can provide guidance through every step, thus helping you delete and re-establish an effective profile that aptly reflects and positively represents your business.