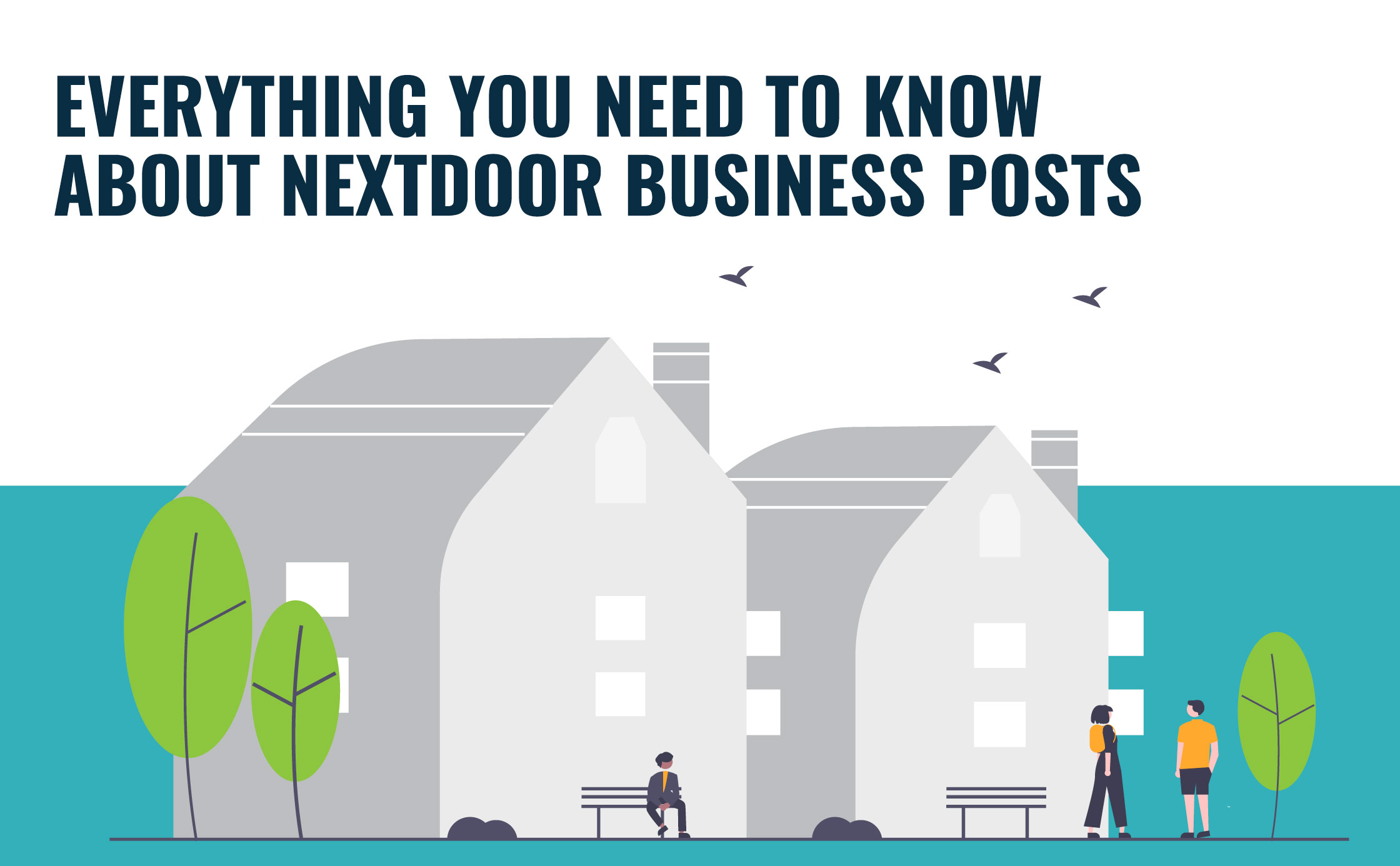 What are Nextdoor Business Posts?
Nextdoor introduced Business Posts in June of 2020 to help support small business owners during COVID-19. Businesses get two posts per month for free, but they require a claimed local business page to begin.
Who sees them?
Business posts will reach all neighbors within two miles of the selected neighborhood. That appears to be the maximum radius, so it won't address all the areas of a service-area business.
How do you create a Business Post?
Once an account is created for the business, decide on the kind of post to share (Update, Photo, Event, Question, Article, or Job Posting), enter a title and description, and choose your audience (neighborhood). Learn more here!
Best practices and tips from Nextdoor:
Posts that are community-focused, kind, and informative receive more engagement than explicitly commercial posts.
Post between 5–7 p.m. for higher engagement.
Posts on Thursday and Friday see more engagement than other days.
Post at least once every two weeks.
Posts with photos and business pages with profile photos are visited more and have greater engagement.
Ready to get help with all things marketing? Reach out to Townsquare Interactive! Over 24,000 business owners choose us month over month to help grow their companies.