Tips and Tricks to Elevate Your Business's Social Media Success
Social media can feel a little cluttered sometimes, kind of like that junk drawer in your desk that you always manage to squeeze another notepad into. The reality is that social media gives you a variety of platforms to speak passionately about your business, industry, clients, and community. So, let's make your business's voice loud and proud! It should stand out from the crowd in the best way, so your social media presence can grow the right way.
Differentiate your professional and personal accounts.
Ah, the age-old struggle of separating business from pleasure. Having a strong online presence is a major key to success; another key is separating your personal and professional social media accounts. When you're encouraging clients to "like" your Facebook page, don't direct them to your personal account – link them to your business's Facebook page.
Pro tip: Be conscious of which social media account you're posting on. You don't want a personal Tweet to be shared on your business's timeline. #Embarrassing
Give visitors an easy way to connect.
There's nothing quite like getting that job-well-done handshake after the successful event your business participated in, is there? You can get that handshake on social media, too! Encourage your clients to leave reviews on your Facebook page and share their experiences with your business. Reviews build credibility online and give your clients a medium to interact with your business.
Remember that consistency is key.
Let's say you're ordering business cards. Do you want all the cards to have different contact information or the same information? Think of your social media accounts as your online business cards. To be reliably recognized online, it's crucial that all of your professional sites have consistent, accurate contact information.
Create engaging visuals.
They say a picture is worth a thousand words, so why not make an impression with a thousand exceptional words about your business? Sharing visual content online, whether it be a photo or video, allows your clients to connect with your business. These visuals represent opportunities to show the world all the great products and services you have to offer. If you post the right way about your best kitchen remodel's before and after shots, for example, those photos have the potential to be shared and recognized by other major industry accounts online.
Post at a comfortable rate.
Commit to using social media at a consistent and comfortable rate. You want to be the business that posts regularly and informs your clients and community about the amazing things happening in your industry. Trust me when I say your business does not want to be the account that posts way too much or, even worse, doesn't post at all! This will surely lead to people un-following your accounts.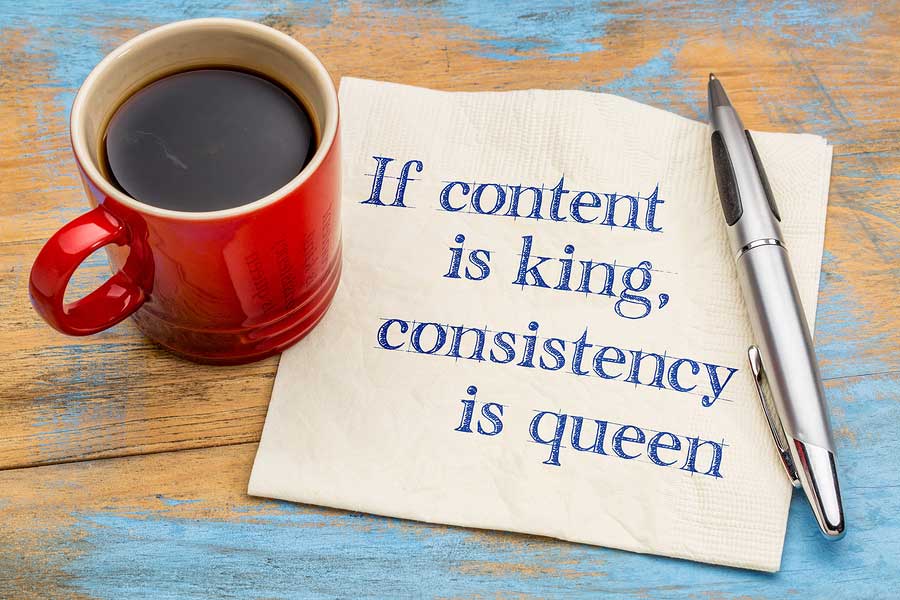 Let's recap, shall we?
Your business is unique to the market you serve, so your social media presence should be, too.
Keep your business's contact information consistent across all social media platforms and websites. That includes your name, address and phone number.
Invest in quality photos and videos that will engage your audience.
Encourage clients to write reviews of their experiences with your business on your Facebook page.
Develop a comfortable social media posting schedule that you can maintain.
Most importantly, give yourself a pat on the back for being a business owner who's ready to take steps to grow your social media presence the right way!
---
About the Author: Rachele Anthony is a social media producer at Townsquare Interactive. She helps businesses across the U.S. enhance their social media presences to help engage customers and improve search results.
Get More Social Media Help!
We help you find your ideal customers, drive traffic to your website and keep business running smoothly. Fill out the form below to start a conversation with one of our digital marketing pros.