by Brittany Keenan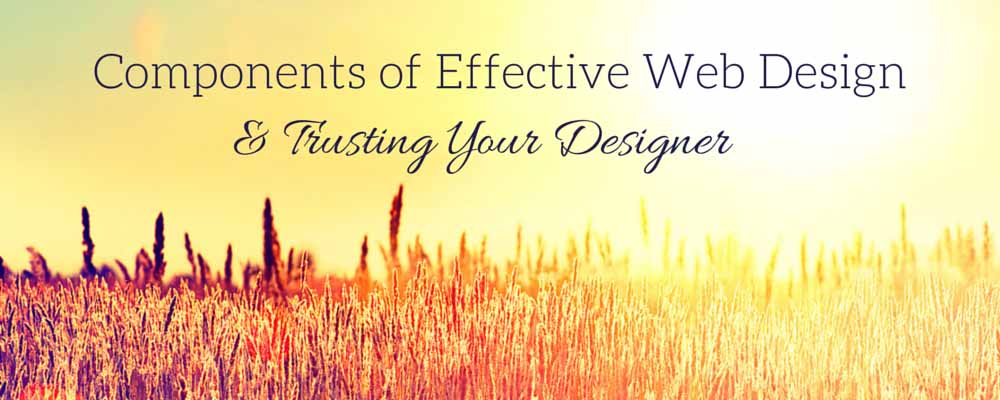 Is there such a thing as a perfect website? Well, honestly, that depends. Web trends are constantly changing. Working with a team of experts will help you better understand what works versus what doesn't for your industry.
Define Your Audience
Before talking to a web designer, make sure you have clearly defined your goals.
•  Who is your target audience?
•  How do you want your users to interact with your site?
•  What sets you apart to keep visitors coming back for more?
Your website is the face of your business online. It's imperative to understand who will be visiting your site, how you want the users to interact, and how to keep visitors coming back for more! Everyone wants a visually appealing site- that is a given. However, that's not the end all be all. Beautiful sites need to be easily followed and industry related. We're here to help!
Trust Your Designer
Just as you are the expert in your industry, your web designer is an expert in layout and design. Learn to trust and listen to their advice. Why?
•  The Internet is ever changing with different trends that eventually replace old ones
•  User interaction changes from time to time and are different with every industry
Let your designer figure out the best way to lay out your content to be effective and visually appealing – aka providing the whole package!
The 5 Staples of Your Site
As a web designer, it's my goal to create a well-balanced website for my clients. I start by looking at the industry and making sure the layout and design works best for their particular market. We want to get your website found through the search engines, so laying out the content in various ways can help increase those efforts. Here's what you need:
1. Contact Information
One of the most important elements you can have on your website is your contact information. People often visit websites to get addresses or phone numbers, especially when viewing a website via their mobile device.
2. Strong Calls to Action
Having strong calls to action on your website keeps viewers engaged. You want to keep visitors coming back for more and encourage them to visit other pages throughout the site.
3. Keeping a Clear Focus
Providing a clear focus on your site is important so people can understand your business right away. A website may be the first impression of your business; it's important to make sure your message is prominent and clearly understood.
4. Easy to Follow
You should have a site that is easy to follow so that people can find what they're looking for quickly. Think about the things you typically look for on other websites. Now, try to incorporate some of those successful habits on your site.
5. Quality Images
Think about some of your favorite websites. What attracts or draws you to them? Most of the time we notice images first. Seeing crisp images will keep viewers interested in looking for more, versus having dull, grainy images that might make people overlook the important pieces of your site.
As I mentioned earlier, the most important aspect when building a website is to trust your designer. They will know the best way to layout your website visually to work with the content.