Charlotte Center City Partners has been serving the Charlotte community for more than four decades. That's a lot of time to connect with local businesses and promote livability, playability and workability in the district. As a 501(c)(4) nonprofit, Charlotte Center City is committed to encouraging community involvement through a variety of fun events.
This holiday season, you can look forward to these upcoming free, family-friendly events:
November 23: Novant Health Thanksgiving Day Parade
November 25: Small Business Saturday
November 29: Poptopia
December 1–January 1: Holidays in the City
Over 100,000 people attend the Thanksgiving Day Parade every year, and this year is going to be extra special—this will be the Novant Health Thanksgiving Day Parade's 70th year. Make sure you vote for it in 10best.com's Best Holiday Parade contest by December 4th!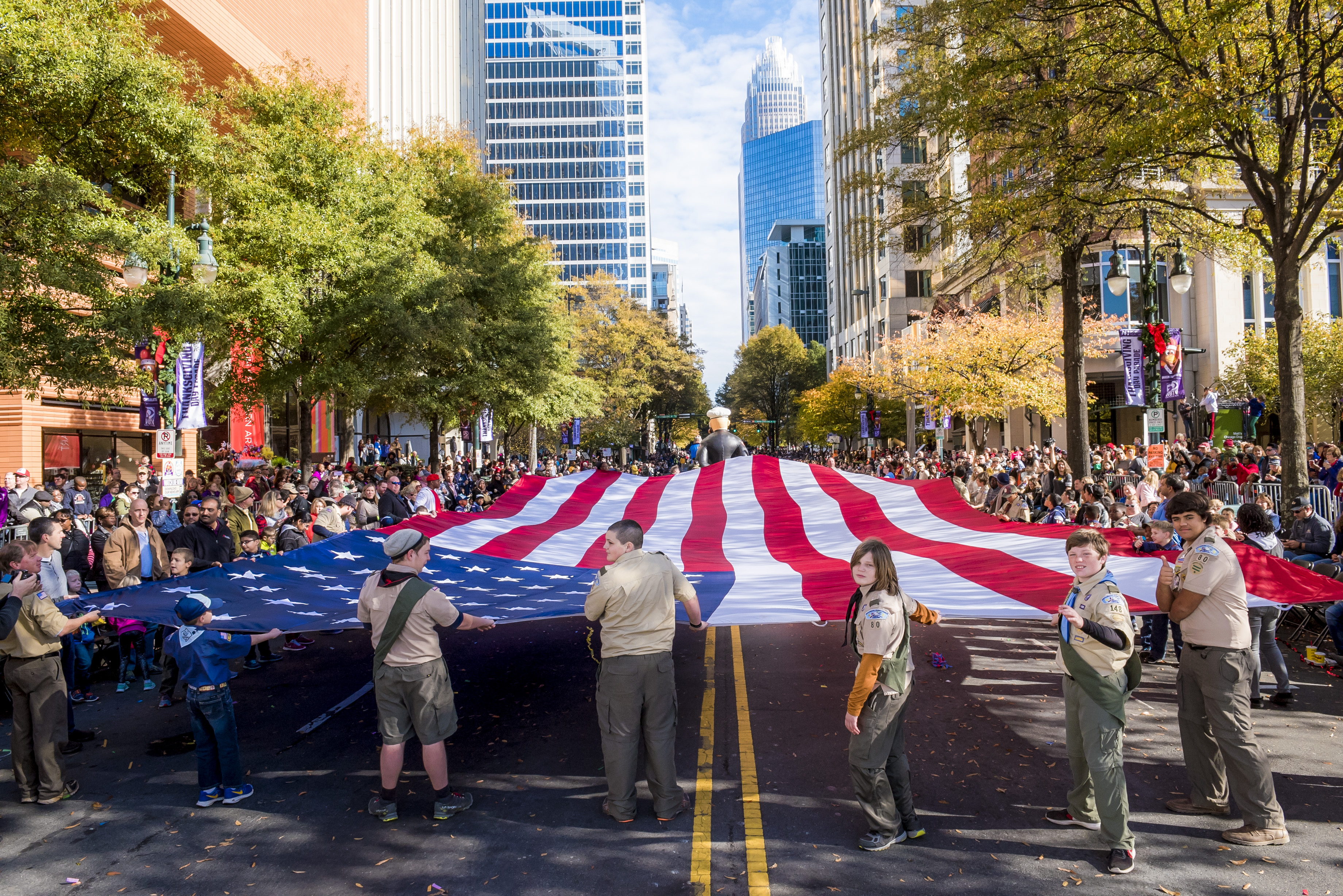 The Saturday following the Novant Health Thanksgiving Day Parade is all about celebrating small businesses. This is one of Charlotte Center City's favorite events because it has a direct impact on Charlotte's local businesses and drives community involvement.
Steven Cole, Director of Communications at Charlotte Center City Partners, said of Small Business Saturday, "When you spend money at a small business in your community, you're helping your neighbors, you're helping people who go to school with you, who go to houses of faith with you. So you're really investing in your community, and going to small businesses is what makes them unique, cool and funky places—something you won't get in big retail stores."
Stimulating Charlotte's economy is what Charlotte Center City Partners is all about. "Being from here, for both of us," says Vica Bondurant, Director of Marketing, "it's really awesome to give back, to contribute to a city you love so much. Seeing it grow and thrive means so much."
We feel the same way at Townsquare Interactive. "We ride up and down the elevator with you guys every day, which is really cool," says Cole. "I mean, talk about being a part of the community and contributing to local economies. Townsquare Interactive are great neighbors, and the service—you can't beat it."
When they needed someone to build the Novant Health Thanksgiving Day Parade website, Bondurant thought of us. "I had seen your Charlotte Agenda article and saw your growth and knew that we needed help with these websites and digital marketing," she says. "So I reached out, and things moved quickly from there. You designed the Thanksgiving Parade website in five days, which was amazing and blows my mind. It's been great, and it's been a really fun partnership."
We're always happy to help our neighbors.
Are you looking for a way to get involved in the Charlotte community? Want to get in on the holiday fun? Explore some of the upcoming events hosted by Charlotte Center City Partners. We'll see you there!