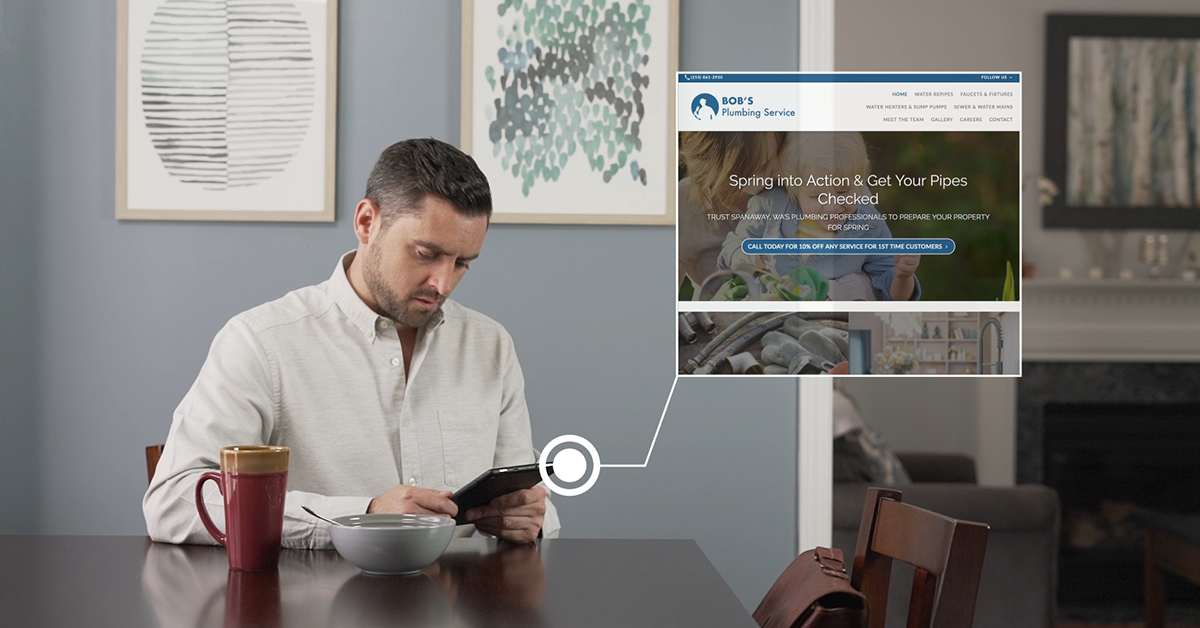 Retargeting is one of the greatest mysteries of the universe.
Just kidding. It's actually an incredibly useful tool every small business owner should have in their arsenal. Why? Because it entices potential customers who visited your website—but didn't contact you—to come back and take action.
Check out our brand new retargeting video below to see what retargeting looks like in practice.
Want to learn more about retargeting and what it can do for your small business? Read on:
Guest Author: Kim Reinaldo
How many times have you searched for a product or service and browsed multiple websites to find information on pricing, availability and more? This is a common consumer behavior we all engage in. More often than not, we browse the web out of curiosity—we want to see what's out there and aren't always ready to buy a product or book a service in the moment.
This is where retargeting comes in. Retargeting provides the perfect opportunity for business owners to appeal to website visitors who have already shown an interest in their products or services. After those visitors leave your site, retargeting entices them to come back and take action, whether that be scheduling an appointment or contacting you for more information.

Retargeting will keep your business in the forefront of your potential customers' minds. Just take Bob's Plumbing from the video as an example. Tom saw Bob's ads across multiple platforms, so when it came time to make a decision about which plumber to call, Bob was first on his mind.

The number of impressions we can deliver depends on how much traffic your website is already getting. If you have no page views, you will have no retargeting impressions. Retargeting does not generate new traffic—it simply makes the most of the traffic your website already receives.
How does retargeting work? We place a pixel in the header of your website that captures and records the IP addresses of visitors. We use that information to retarget those visitors on sites they view later. We will retarget those visitors for 30 days after the initial website visit, and no more than 5 times per user/day.
Already have a website with us? Ask your digital marketing specialist about adding retargeting to your personalized marketing package. No website with us, but want to learn more about how we can help you market your small business? Fill out the form below, and one of our team members will get in touch with you shortly!

<