Celebrating Small Businesses: Austin Stone and Monument
This month, we're celebrating small business owners like Austin Keesee, owner of Austin Stone and Monument in Wichita Falls, Texas. Though his parents own a funeral home in the area, Austin wanted to work with his hands, so he took the entrepreneurial step of opening his own business. The challenge? Other monument companies were already established in the area, and they all had years of name recognition to bank on and—being satellite stores—a fallback plan.
But Austin had a plan, too, and it involved a full-scale marketing strategy and getting involved in the community. And it paid off. Today, he's proud to help families memorialize their loved ones and donate to good causes.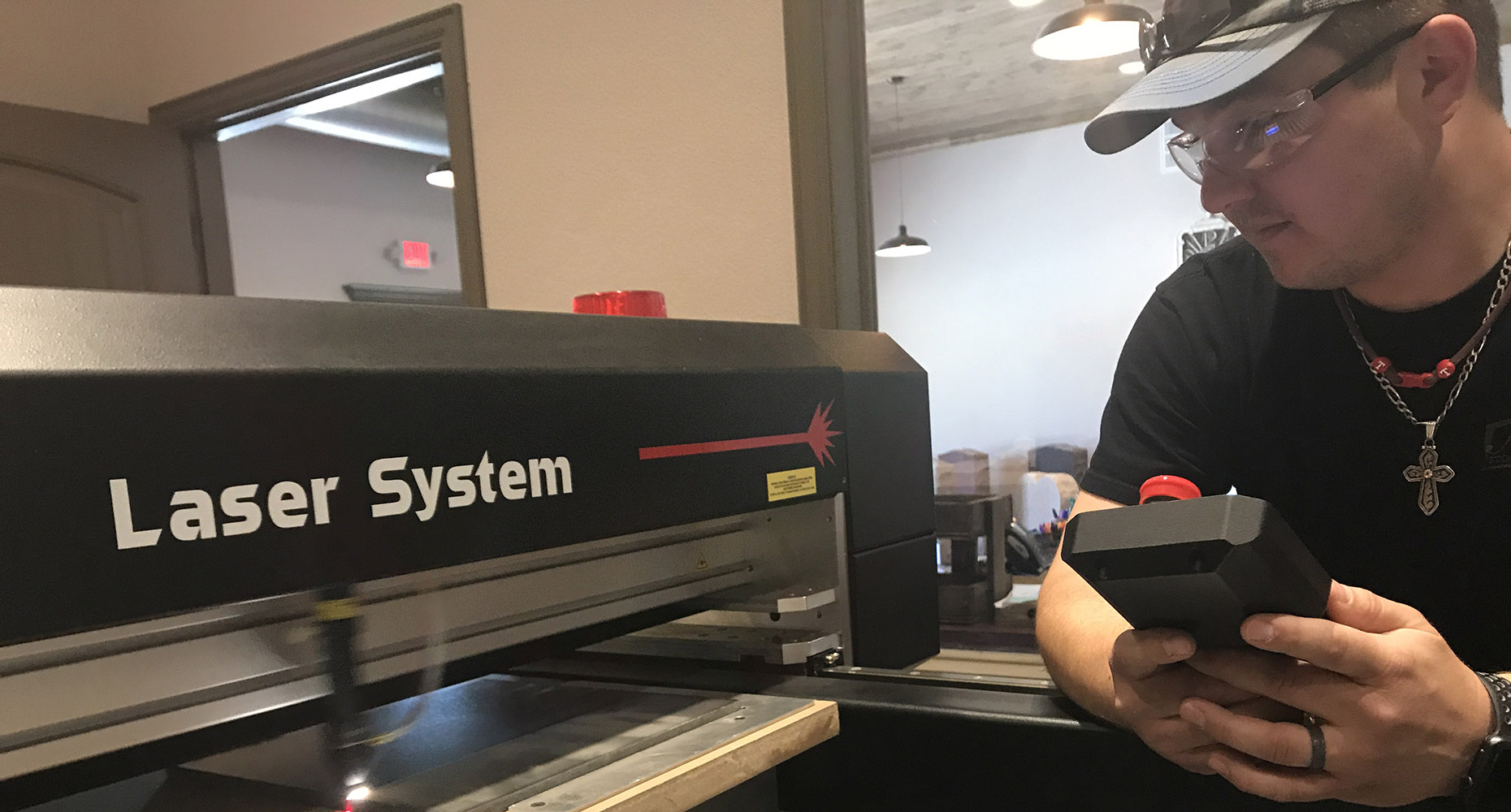 In His Own Words: Austin Keesee
Austin Stone and Monument officially started two years ago. Prior to this, I was a cotton and peanut farmer in the dusty fields of the Texas Panhandle—the place that laid the foundation of who I am. It taught me what the true definition of hard work is, how to face adversity head on and how to, with God's grace, persevere.
Still wanting to work with my hands, I opted out of a profession that required me to wear a suit and tie.
In 2014, my parents acquired a funeral home in Wichita Falls, prompting our move to the area. Still wanting to work with my hands, I opted out of a profession that required me to wear a suit and tie. With that in mind, I decided a monument company would be a great addition to the community—both because of my family's business and the fact that there wasn't a locally and family-owned monument company in the area.
From there, I made the decision to build a state-of-the-art monument shop capable of tasks most other shops are forced to outsource. From the start, the greatest obstacle to overcome was being the new kid on the block. I was trying to build a reputable brand and facing off with established companies with decades-worth of name recognition in the community.
My first step to combat this was getting my name out in local media.
My first step to combat this was getting my name out in local media. Even if people didn't know who I was, yet, they might look into my business out of pure curiosity. So, I started a full-court press campaign involving TV, radio and the internet. Once I became better known within the community and surrounding areas, my work and products started to differentiate themselves from other area companies, resulting in a dramatic rise in sales.
That increase has given me the opportunity to meet some of the greatest individuals I have ever met. These, in turn, are my greatest experiences to speak of. Seeing a family who has experienced loss put their trust in me for something so important is a responsibility I don't take lightly. Translating an entire life into a few square feet of stone and seeing the family's reaction when it exceeds their expectations is my greatest reward.
I attribute this success to what goes on behind the scenes.
I attribute this success to what goes on behind the scenes. It's all my team, plain and simple. The three of us take great pride in what we do and strive to be better than we were the day before. It is our bond, not only as coworkers but also as friends that helps us push toward the common goal of making our monument company the premier option. Whether it be attention to detail or the willingness to learn a new skill, there's no task we're not willing to take on.
Why Austin Stone and Monument Chose Townsquare Interactive
Client Since January 2017
As the new kid on the block, Austin Stone and Monument had a lot of catching up to do to beat the brand recognition of other monument shops in the area. Austin's business had the advantage of being local and family-owned, which is always important within close-knit communities like Wichita Falls. Austin launched a full-scale marketing campaign to get his business's name out there and start building up his brand—and it worked. Thanks to his SEO campaign, he's getting found online and attracting new customers.
Here are the products Austin kept in his arsenal to build up Austin Stone and Monument:

Chisel Out a Place for Your Small Business
Are you thinking about starting a small business? Have you already taken the first step toward reaching your goal and need some help getting there? May is all about empowering small business owners and entrepreneurs, but providing that much-needed support is something we're committed to all year long. If you need assistance with digital marketing or want to learn more about how Townsquare Interactive can help you get found online, attract customers and grow your small business, explore our site or fill out the form below to request a free quote.