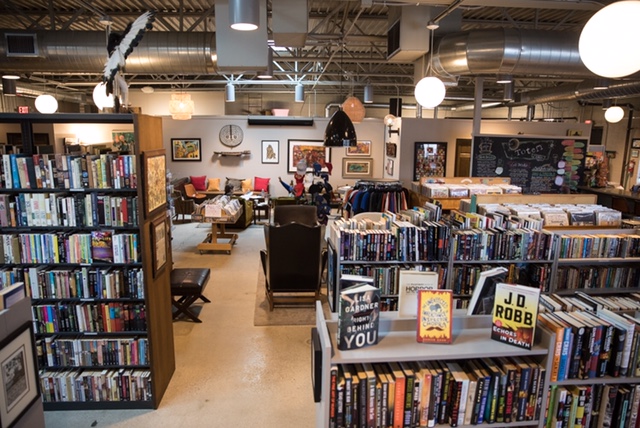 It's National Book Lovers Day and there's nothing like a good book and a nice cup of coffee! Don't believe us? Ask our client, Totem Books. Totem Books was founded by passionate book lovers who wanted to share their passion with the Flint community. We were able to catch up with Teresa, the General Manager of Totem Books, to hear their story and learn what they hope to accomplish through their business.
Townsquare: Teresa, we are avid readers and book lovers here at Townsquare Interactive and are excited to have you guys as clients! Tell us about when and how it all began.
Teresa: Wow, thank you! Well, we opened in January 2016 and, prior to that, we (the business owner and I) worked through the summer of 2015 to get the building cleaned up, go over the business plan and figure out what type of inventory we were going to have, as well as how everything should be priced. It was labor intensive but a great experience, and we had fun.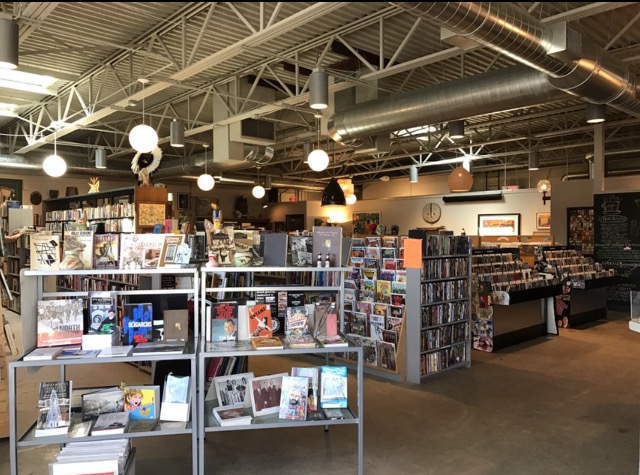 Townsquare: You mentioned earlier that Totem Books is the only bookstore in Flint, MI. Is that still true?
Teresa: We are still the only bookstore in Flint! Our business owner Dean Yeotis, a local attorney, found that our community was missing something and felt that he could turn an old party store across the street from his office into a great bookstore and café.
The beauty of the bookstore is that it's not only provided books, but it's also become a great community gathering space. We do all kinds of activities there and really love bringing everyone together.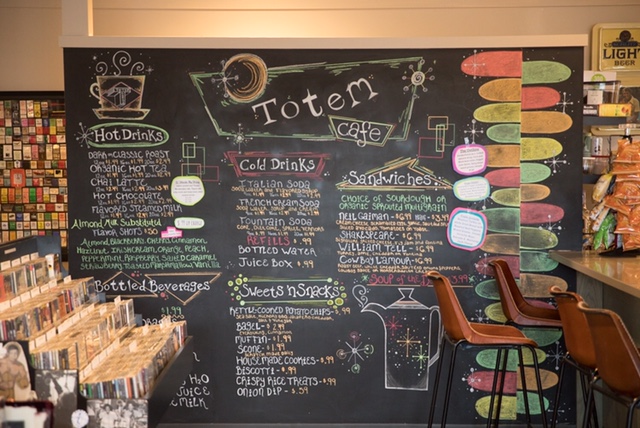 Townsquare: That sounds awesome! Personally, I love bookstores, so I'd have to agree! Why and how did you get involved with this idea?
Teresa: It was actually divine providence – we were destined to meet. Some years ago, I worked to bring Borders Books to Flint and worked there for eight years. So I had some book and retail experience. When I actually read about the opportunity, I had been working at the Flint Journal for 8+ years and saw the ad in the paper. I knew I had to reach out. I love our city and felt it was great that someone would take a risk to open a bookstore in Downtown Flint.
I gave Dean a call and left him a nice voicemail. I wasn't expecting to become the General Manager, I just knew I wanted to help. He called me back promptly at 9 a.m. the following day, and we decided to meet. During that meeting, we both realized that our vision was going to be a reality. We couldn't wait to positively affect our community and really just provide a community-oriented space for people to hang out in.
Townsquare: We love a good story! Do you have a favorite book?
Teresa: "A Tree Grows in Brooklyn." It's a great metaphor for life and society, overcoming obstacles, and, really, a great metaphor for what we've done with the bookstore.
We are trying to shine a light and provide hope. We wanted to give people access to books and reading because a book can really change your life. It can take you so many places!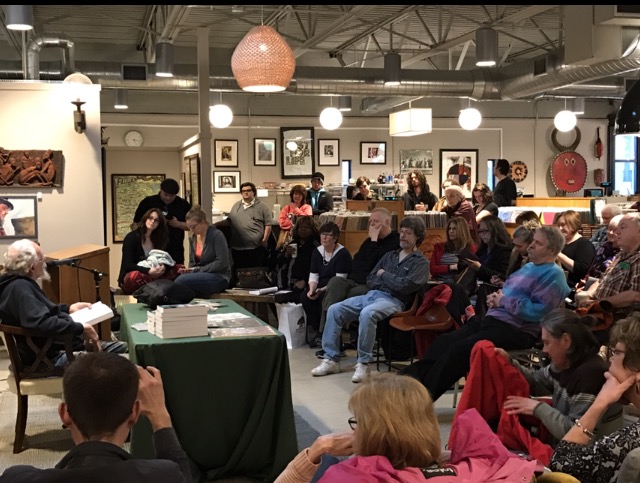 Townsquare: We couldn't agree more. Now, you guys have gained quite a bit of traction in your community. What is your hope for the future? 
Teresa: We love our city, and we want to keep pushing forward. That's why we are starting an Indiegogo Fundraiser page to help Totem Books continue to thrive well into the future. We want to be able to give so much more and do so much more for Flint, but we need the community's help to make that possible.
Townsquare: That's great! When does the campaign begin?
Teresa: Our campaign will launch on August 10, 2017, and you'll be able to go to Indiegogo.com and search Totem Books to find us or click here for a direct link. We want to continue to be a light in our community and do what we can, so if people want to help, please look us up!
To learn more about Totem Books, visit their website at www.totembooksflint.com and check out this article from My City Mag: https://www.mycitymag.com/totem-bookssacred-to-the-city/