It's Christmas Eve, and if you're driving over the river and through the woods to get to Grandmother's house, you know how important it is to take care of your car. Well, so do these companies. Today on our 12 Days of Small Businesses countdown, we've got two auto shops who are able to focus on fixing their customers' cars by leaving the marketing to us.
Sons of Thunder Mobile Automotive Repair | Client Since December 2015 | https://sonsofthundermobileautorepair.com/
Sons of Thunder has offered mobile mechanic services to the community of Norcross, GA for the last 10 years. With over 15 years of experience in the automotive industry, Brandon Zachary's customers LOVE him and refer people to him all the time because he's honest and incredibly fair with pricing. Brandon is also a family man and makes time to pick up his sons from school every day.
---
Robertson Automotive | Client Since May 2012 | https://robertsonautotyler.com/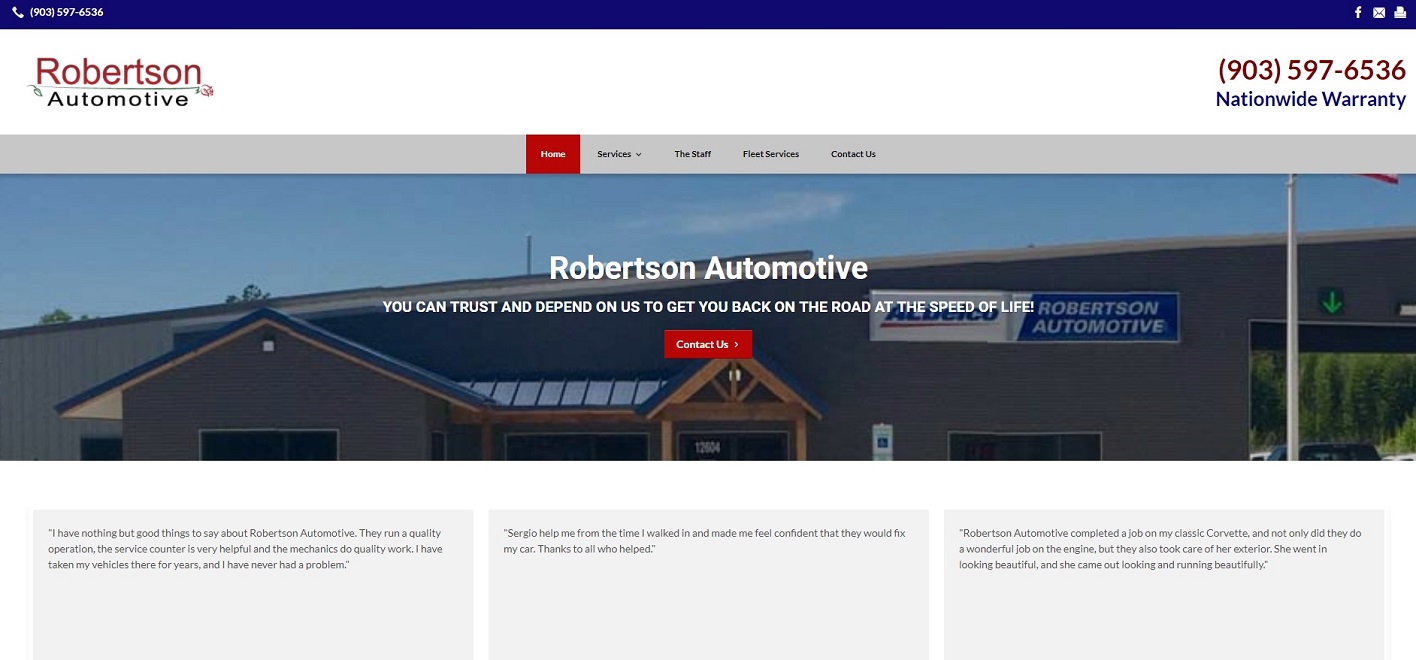 Robertson Automotive owner Kevin Robertson has been in the auto industry since 1983 and earned his Master ASE certification in 1987. Kevin studied at Brookhaven Junior College in the General Motors ASEP program and spent nine years working for Cadillac before opening Robertson Automotive in 1992.
---
Did we save the best for last? There's only one way to know… stay tuned for our final small business.
Let's Talk Marketing