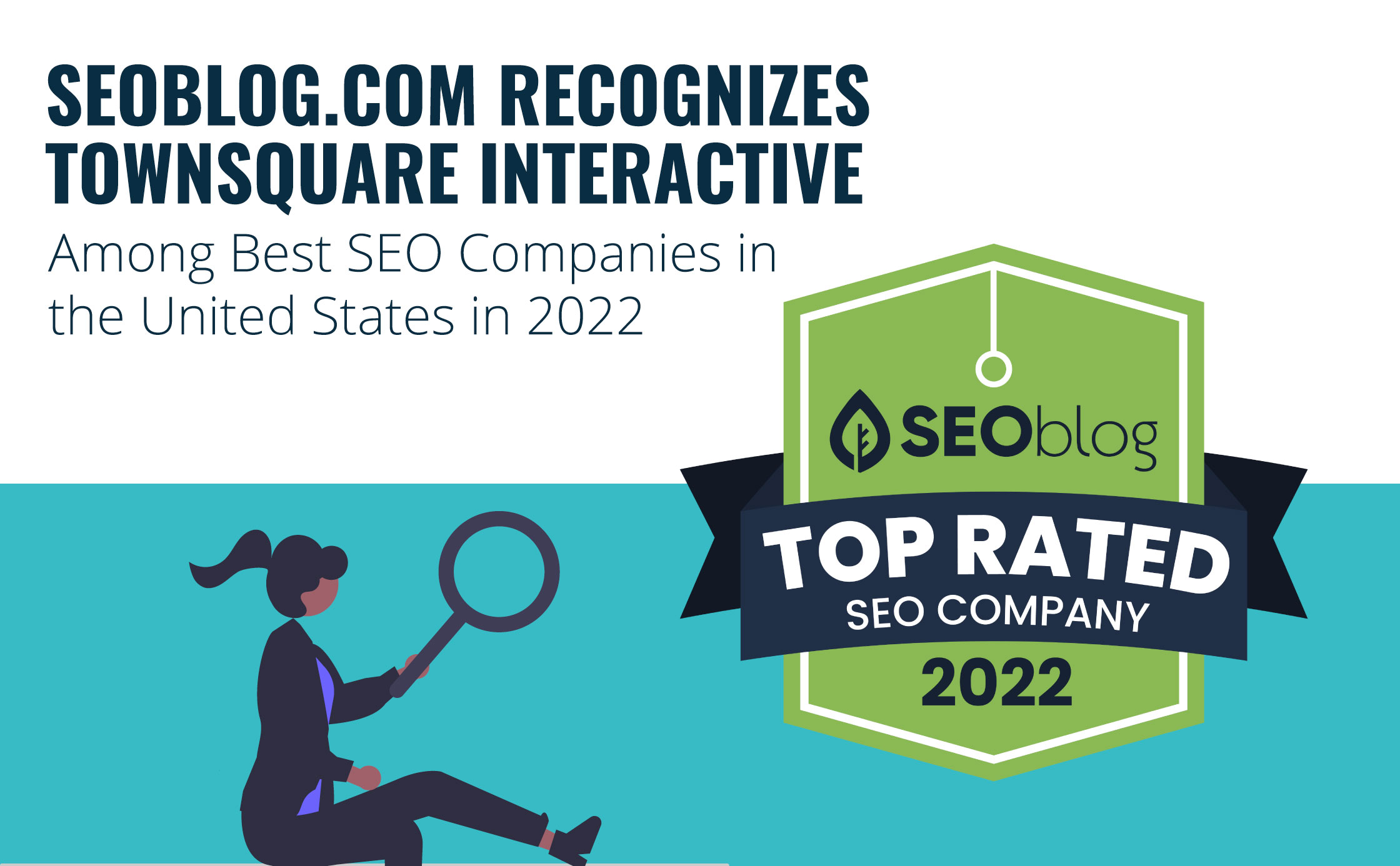 Townsquare Interactive is an established digital marketing company committed to helping small businesses grow their brand. Since 2012, we have been working closely with local market leaders and entrepreneurs to develop custom digital marketing strategies that deliver outstanding results.
Our SEO company's dedication to client success was recently honored by the SEOblog.com team, who named our agency among the Best SEO Companies in the United States in 2022.
At Townsquare Interactive, we believe that data-driven SEO tactics spell the difference between businesses that struggle and succeed. That is why we continuously improve our processes and invest in expert training, building a strong SEO foundation for our clients.
"The SEO industry is unique because it's an ever-evolving landscape geared toward improving user/customer experience," said Ryan Dearth, SEO manager at Townsquare Interactive. "SEO's organic nature upholds quality and rewards a business for authority and relevance, versus dollars spent like SEM."
With focused SEO and digital marketing solutions, businesses of all types and sizes can quickly adapt to the changing online landscape and achieve success.
"We kept seeing the Townsquare name around, but we were hesitant to try something new because we've used quite a few junk companies that ripped us off. Fortunately, we took the chance, and it's paid off. They are the first people/company that actually took the time to explain how it works!"
– Jessica Leighty | Client
SEOblog.com, a reputable directory for the
best SEO companies
, released the "2022 Best SEO Companies in the United States" list in late January. Each SEO firm was evaluated based on key quantitative and qualitative factors on its ranking system, including industry experience, portfolio, market presence and expert certifications.
We are pleased to be ranked among the best SEO firms in the United States by SEOblog.com. We would like to extend our sincere gratitude to our clients, partners and our Townsquare Interactive team for their trust and loyalty to our SEO agency.
Call us at 855.463.5490 or fill out the form below to find out how we can help your small business dominate your market and competition. You can also write a review on SEOblog.com about your experience with Townsquare Interactive by clicking here.