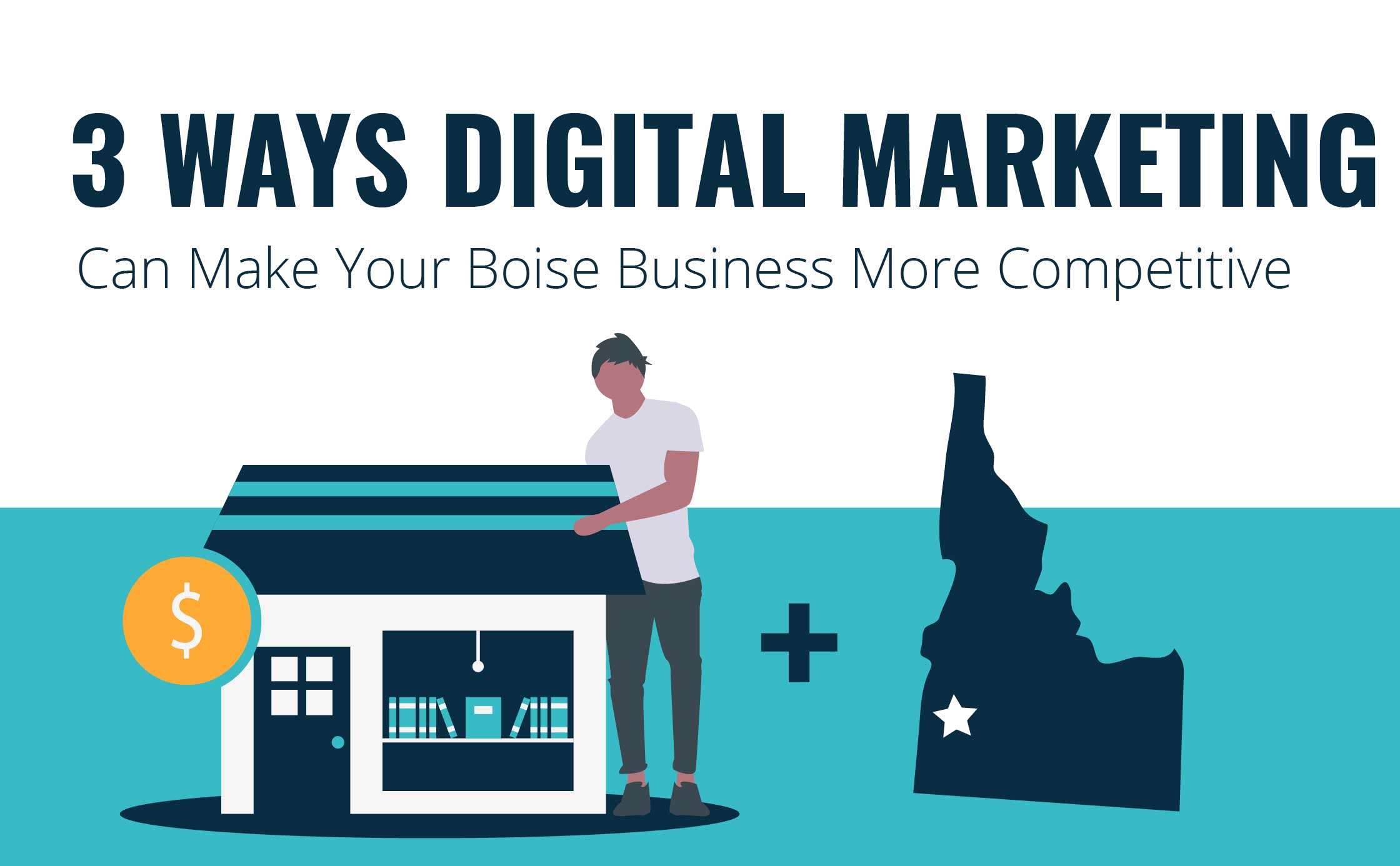 If you're a small business owner in Boise, Idaho, how successful you are depends on how effectively you use your advertising and marketing budget. You have plenty of options to choose from, but where's the best place to start?
Should you work with a local digital marketing company or ad agency? (Yes!)
Should you work with someone who can customize your SEO strategy? (Absolutely.)
Is it a good idea to DIY your business's web design? (It's not.)
You have a lot to consider when it comes to digital marketing for your business. Keep reading to learn more about what works for businesses in Boise.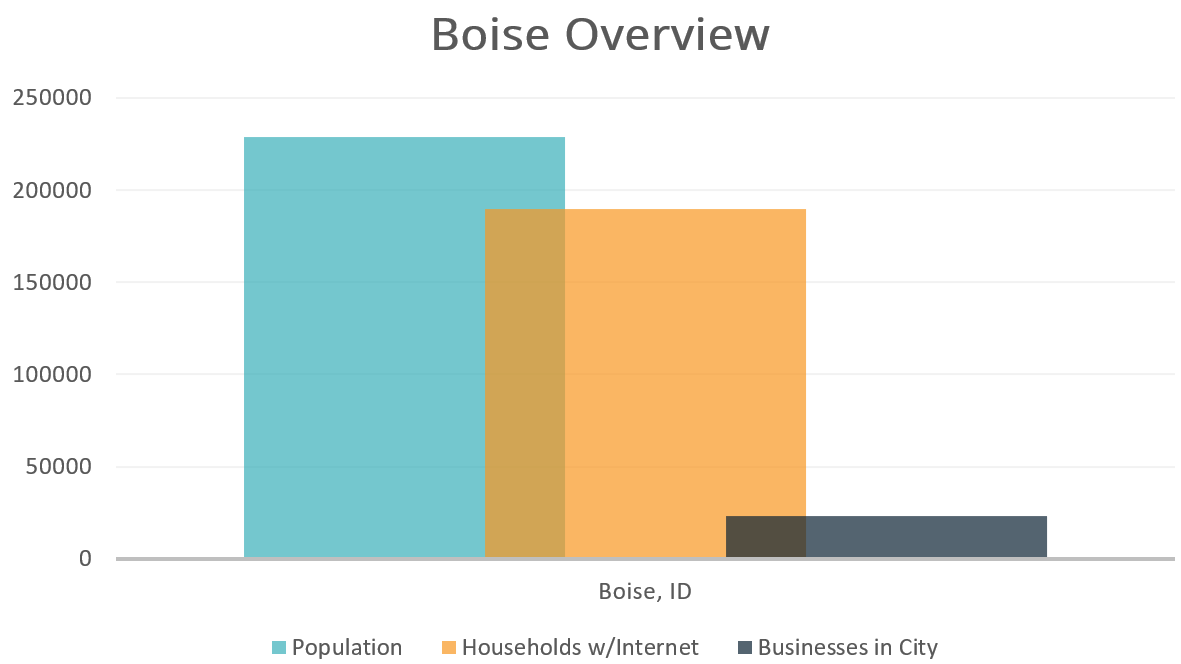 Did you know that 83% of Boise's 230k population has internet access at home? That's a massive audience of nearly 190,000 potential customers you could be reaching online right now. But if you don't have a website, SEO strategy or marketing plan, they might never see your business—or even know it exists. After all, there are more than 23,000 businesses registered in Boise, so the competition to get noticed is pretty stiff. You need to stand out, and a digital marketing company or ad agency can help you do just that!
Here's how digital marketing can turn that local internet audience into leads, jobs and sales for your Boise, ID business.
1. They'll Supercharge Your Web Design and SEO
Without a website, you're missing out on a huge online audience and putting your potential customers who hear about you through word-of-mouth out in the cold. They need a place to learn more about your business, the services or products you offer and how to contact you. If you have a website but don't provide that information, you might as well not have a website at all.
It's important to remember that more than 85% of consumers in Boise search online to find the products and services they need. That means they're heading to Google and other search engines and clicking on one of the top results. Without a website, how is your business supposed to show up?
Another must-do for your website is to invest in a solid SEO strategy. SEO stands for search engine optimization—it's the practice of using relevant industry and location keywords in the content on your site to get it noticed by Google. The better your SEO strategy, the happier Google will be. And the happier Google is, the higher you're likely to show up on page one of Boise-based search results.
You could try doing all of this yourself and cross your fingers that it works, or you could work with a digital marketing agency with the technology and experience to get it done right the first time. They'll provide a list of the keywords you should be ranking for and provide progress reports so you can see the results.
2. They'll Help You Stay on Top of Your Online Reputation
If you've ever stumbled upon a negative online review for your Boise, ID business, you know that reputation monitoring matters. If you have the time, you could set aside an hour or two every day to comb through all the major review sites and see if any new reviews (good or bad) have come in for your business. But a small business marketing agency can set up automatic alerts that send you an email each time a new review comes in.
Getting an immediate alert thanks to reputation monitoring will allow you to respond to your reviews quickly and get ahead of any sticky situations. While you should respond to all of your reviews no matter what, it's especially important to reply tactfully and kindly to any negative reviews—your business will look better in the end.
3. They Understand the Local Boise Market
Any digital marketing agency you work with should be familiar with your local Boise market. Consumer habits and market trends tend to vary from city to city and state to state, so try to find a small business marketing agency that knows Boise and has a history of success. That experience will allow them to:
Recommend products and services that fit your business's overarching goals.
Brainstorm digital marketing ideas that will appeal to your local audience.
Suggest improvements to your digital marketing campaign to help you get more leads.
Create a personalized marketing campaign, including professional website design, SEO and reputation monitoring.
Townsquare Interactive is a local digital marketing agency with experience working with Boise businesses. We've helped thousands of small business owners break into the digital marketing space and find success. We can help you, too! Fill out the form below to receive more information about our digital marketing services.