by Holly Czuba
It happens all the time. We work with thousands of small and medium sized business owners (exactly who the calls target).  You pick up the phone and hear either a real person or a machine, claiming they are affiliated with Google or XYZ search engine, and that your Map Listing is inaccurate.
Be wary of anyone calling and claiming affiliation with Google.  They may be about to pitch you SEO services. Or claim that they will "fix/update" your listing for a fee.

It's common to hear from sales reps attempting to sell marketing services and claiming affiliation with a major search engine.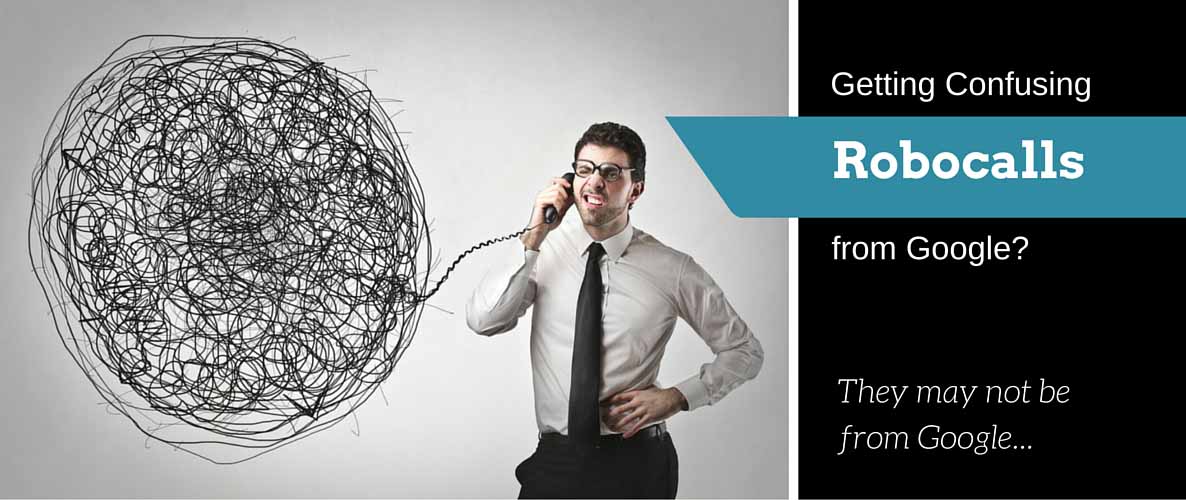 If you're already working with an SEO company, verifying and updating your business listing on Google is almost certainly part of the services you receive. But ask your point of contact to make sure!   SEO companies (like us) handle all the updates and check your listing periodically to make sure everything is still accurate. Which is important since listings can become inaccurate if someone (anyone, affiliated with your business or not) suggests an update, or a business changes contact information, but forgets to update all of their online listings.
But the phone calls! Clients have told us they receive several calls per week. Ug.
Well, Google, for one, is now taking action and suing one SEO company in California who robo calls business owners.  I hope this trend will continue.  Solicitation calls are a pain and confusing to recipients.
Let us know if you'd like help managing your online presence – so that you can have the piece of mind that web searchers can always find your business.
More Traffic. More Leads. More Customers.
We help you find your ideal customers, drive traffic to your website and keep business running smoothly. Fill out the form below to start a conversation with one of our digital marketing pros.