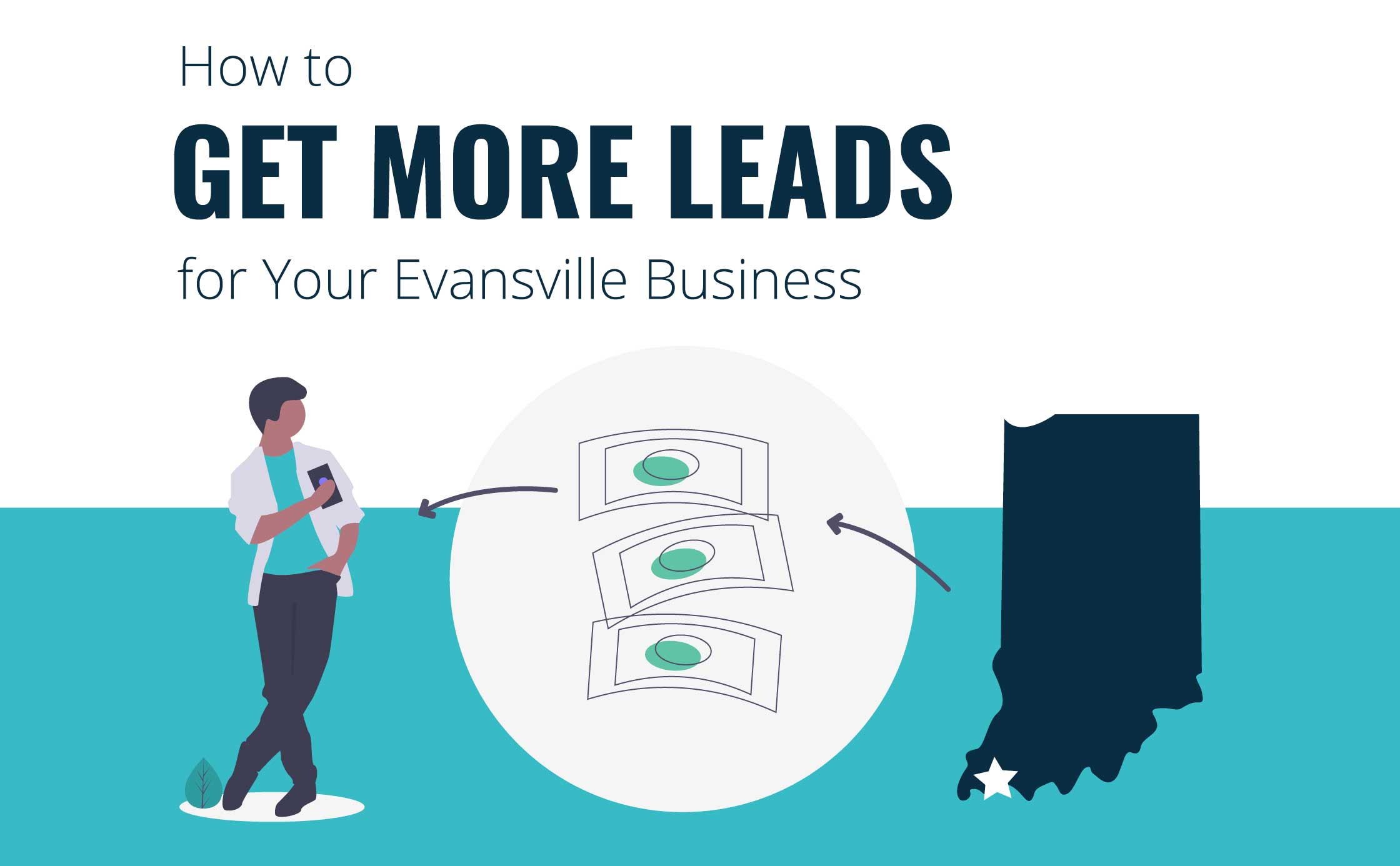 Getting more leads for your small business in Evansville, IN means you need to make the most of your advertising and marketing budget. But what's the most effective and affordable way for you to do that?
Should you work with an advertising agency or local SEO company? (Solid option!)
What about purchasing leads from a lead generation company? (It's not worth the money.)
Is it a good idea to DIY your digital marketing? (Maybe—if you have the knowledge and the time.)
You have a lot of choices to consider—some more effective than others—so keep reading to learn what will work best for your Evansville business and get ahead of your competition.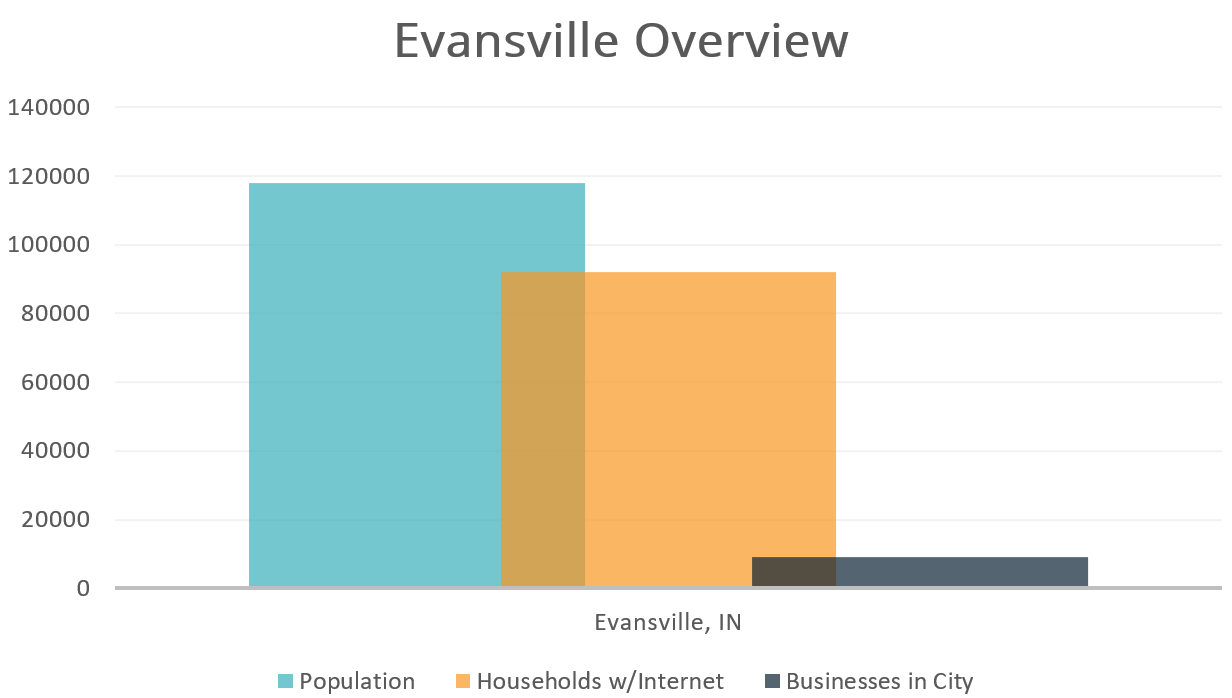 Did you know that 78% of Evansville's population has internet access? That's an audience of more than 92,000 potential customers you could be reaching online. But if you don't have a website, they might never see your business—or even know it exists. After all, there are over 9,000 businesses registered in Evansville, so the competition is stiff. You need to stand out to get noticed!
Here's how to turn that local internet audience into leads, jobs and sales for your Evansville business.
Step 1: Analyze your current digital marketing efforts.
Before you start taking steps to get more leads and bring in more customers to your Evansville business, take stock of the digital marketing efforts you've already started. That could include:
Your Google My Business listing
Your Facebook business page
Your existing business website
The use of SEO keywords in your site's content
Any online directory listings
Any paid ads on Google, Facebook or Instagram
Any reviews on Google or other review sites
Having any of these things already up and running means you're off to a great start, but don't worry if you only have one or two—or none. It's never too late to improve your digital marketing and get more leads for your Evansville business. A good advertising agency, digital marketing company or local SEO company can get you on the right path.
Step 2: Focus on the foundations of digital marketing—your website and SEO.
Websites and SEO are the bedrock of any strong digital marketing campaign—ask any local SEO company or advertising agency.
Your website is your online storefront and the next step you should take in your digital marketing journey. It's where people go when they want more information about your business and how they find your contact information. If you don't have a website, you're taking the risk of losing customers to your competitors who do.
SEO, or search engine optimization, is what gets you found on Google and other search engines when potential customers search for the products or services you provide. How? An SEO analyst researches your industry and how often the people in and around Evansville are searching for it. They look at the keywords Evansville residents are typing into Google, and then they create a list of those keywords and integrate them into the content on your business website.
Now, when your ideal Evansville, IN customers search for you on Google, your website will be one of the first results, and they'll be just a click away from becoming a customer. It's the most straightforward way to get more leads without wasting money on a lead generation company
Step 3: Choose a digital marketing partner who's familiar with Evansville, IN businesses.
Choosing to partner up with experts who live in the digital marketing world will always be a good business move, but make sure you choose an advertising agency or local SEO company that has experience working with businesses in Evansville, IN. Consumer habits and market trends tend to vary from city to city and state to state, so try to find a digital marketing agency that knows Evansville. They'll be able to:
Recommend products that fit your business's overarching goals.
Brainstorm digital marketing ideas that will appeal to your local Evansville audience.
Suggest improvements to your digital marketing campaign to help you get more leads.
Create a personalized marketing campaign, including professional website design and SEO.
Townsquare Interactive Knows Evansville, IN
The team at Townsquare Interactive knows Evansville businesses need to stay competitive to get more leads and grow successfully. That's why we give each of our clients a dedicated digital marketing specialist who handles the specifics of their campaigns. Think of them as the team captain organizing collaboration between your:
SEO analyst
Content writer
Web designer
Social media producer
Quality assurance specialist and more!
If you want to learn more about how we can help your Evansville, IN business stay ahead of your competition and get more leads, fill out the form below. We'll reach out soon to talk!