Did you know there are 411,000 people searching for tow trucks across the US each month? If you're not online, you're not competing.
One of the best things you can do for your towing business is to build a website. Your website acts as an online storefront and is an important piece of any tow truck marketing plan. Without a website, your business might as well not exist at all.
Whether you're just starting out or you're looking for more towing advertising ideas, a well-executed website is a must.
The Components of a Great Towing Company Website
As more and more people turn to the internet to find everything, companies need to become more competitive. Just having a website isn't enough; it needs to be appealing, informational and user-friendly in order for you to be seen and get the lead.
Let's take a look at the components of a great towing company website: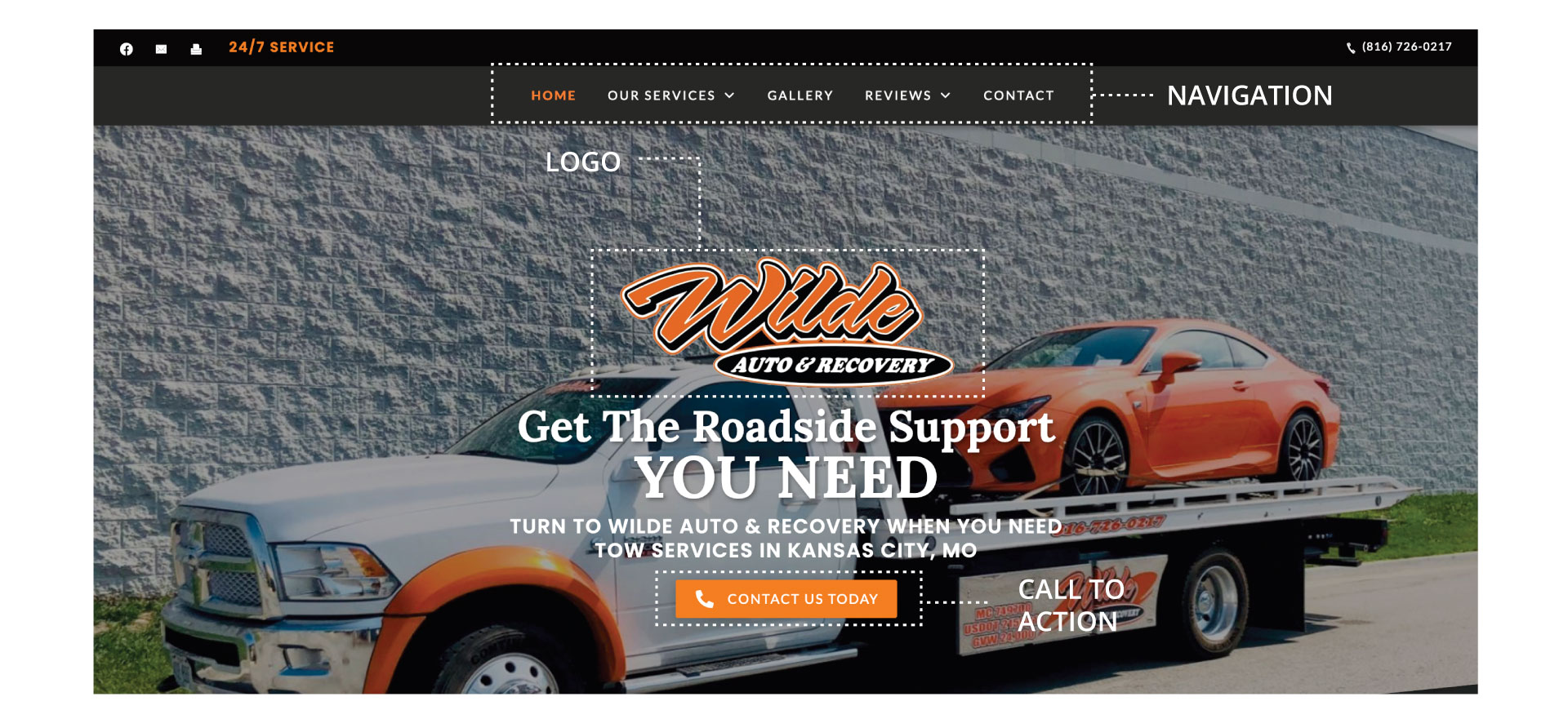 Mobile Friendliness
Where are people searching from when they need towing services? Probably not home on their computer! Your towing website NEEDS to look good and work perfectly on all types of mobile screens!
Search Engine Optimization
As we talked about, just having a website isn't enough. You need to be found on the first page of search results – enter search engine optimization!
Prominent Logo
The first thing visitors should see when they come to your website! This will increase brand awareness and name recognition.
Simple Navigation
Helps searchers find the information they're looking for as quickly as possible! This will convert more visitors into leads!
Strong Calls to Action
Whether you want visitors to call, text, get directions or fill out a form, prompt your visitors to take an action on your site!
Featured Services
Show your website visitors an overview of the services you provide, so they know you're the right towing service for the job!
Links to Internal Pages
This helps keep visitors on your site longer and helps your rankings on search engines. It's a win-win!

Does this sound a little daunting to do all by yourself? Get help from the experts. Townsquare Interactive has created custom, affordable websites for thousands of towing businesses. You can also check out our other blog posts to learn more about towing company website design and how to get more towing leads.
Ready to get more cash calls? Want to be found in your area for towing searches? Start by reaching out to Townsquare Interactive to get started on your custom towing company website design!