Every year for Veterans Day, we like to shine the spotlight on some of our veteran-owned businesses. This year, we spoke to Ryan David of Vector Restoration to learn how his time in service has impacted his small business in Lake Charles.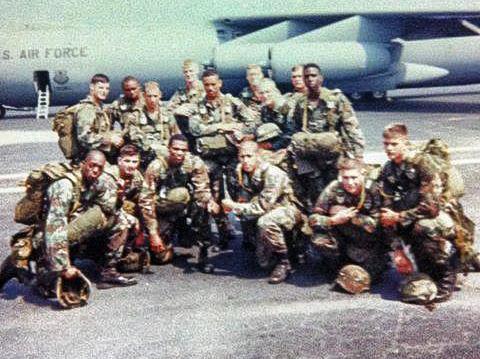 Ryan served in the 82nd Airborne Division for nearly five years. After getting out, he focused his energy on performing restoration and custom body work at his auto body shop in Austin, Texas. When the economy crashed in 2008, local property management companies and contractors approached him about putting his restoration skills to work in a different way—plenty of homes in the area needed damage restoration, and Ryan was just the man to turn to.
Having come from a family of contractors, Ryan grew up building new houses and restoring old ones, so he wasn't a stranger to the process of rebuilding fire- or flood-damaged homes. In 2010, he relocated to Lake Charles—his hometown—and has focused on providing comprehensive property restoration services ever since.
When asked how his time in service has impacted his practices as a small business owner, Ryan said, "We all volunteered to serve, and this is just a continuation of that. I go into places where people are going through a disaster, and I help them rebuild their lives. It's just an extension of what I did while I was in the military."
He urges people who have experienced a fire, flood or other natural disaster to work with someone who is knowledgeable and prepared to provide assistance from start to finish. Vector Restoration strives to go beyond just mitigating the damage—Ryan wants to make himself available to help with all aspects of recovery. His ultimate goal is to get the families he helps back on their feet.
To make sure it's as easy as possible for those families to find him, Ryan called Townsquare Interactive for help with SEO and website management. That was back in 2015, and his two-year anniversary with us falls on November 11: Veterans Day.
Cheers to another year, Ryan, and thank you for your continued service.