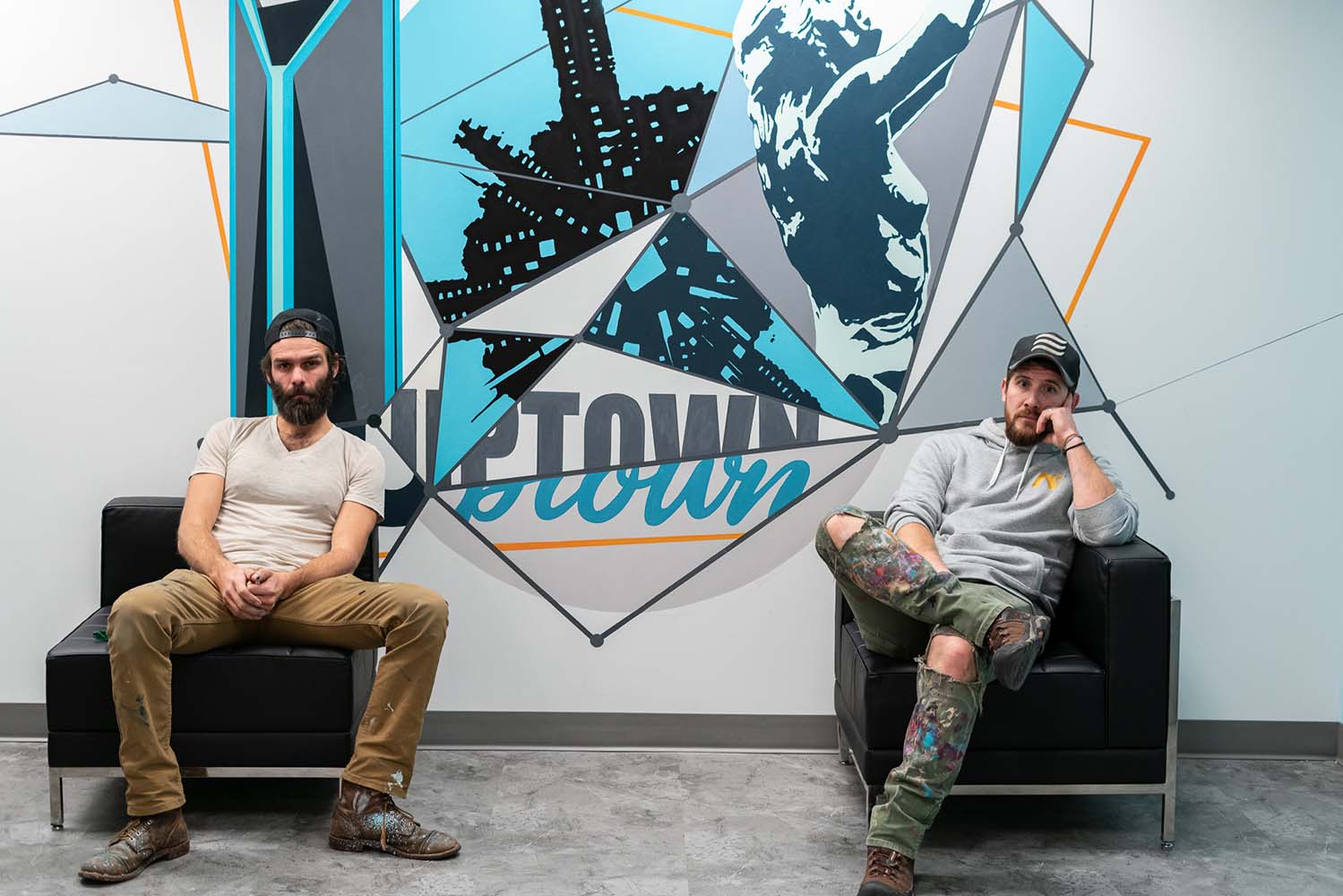 Last August, The Charlotte Observer introduced us to Matt and Matt—the dynamic mural team who've been decking out Charlotte with their now-iconic artwork.
The artists, Matt Hooker and Matt Moore, are Charlotte-based, self-taught muralists who have covered the city with art. You might've seen some of their work at Lineberger Dentistry, The Local on 5th or The Company Store in NoDa. They're locals, and they know Charlotte—which led them to dress up Townsquare Interactive's newly-renovated digs in the heart Uptown on the corner of Trade and Tryon.
The company's office underwent a renovation to accommodate the addition of 128 employees in 2018 alone – each of them focused on helping small businesses in local communities do what they love.
The digital marketing company originally named each of their conference rooms after Charlotte neighborhoods to tie in its connections to the local community. With the addition of art, each room now has something special to commemorate a part of the city.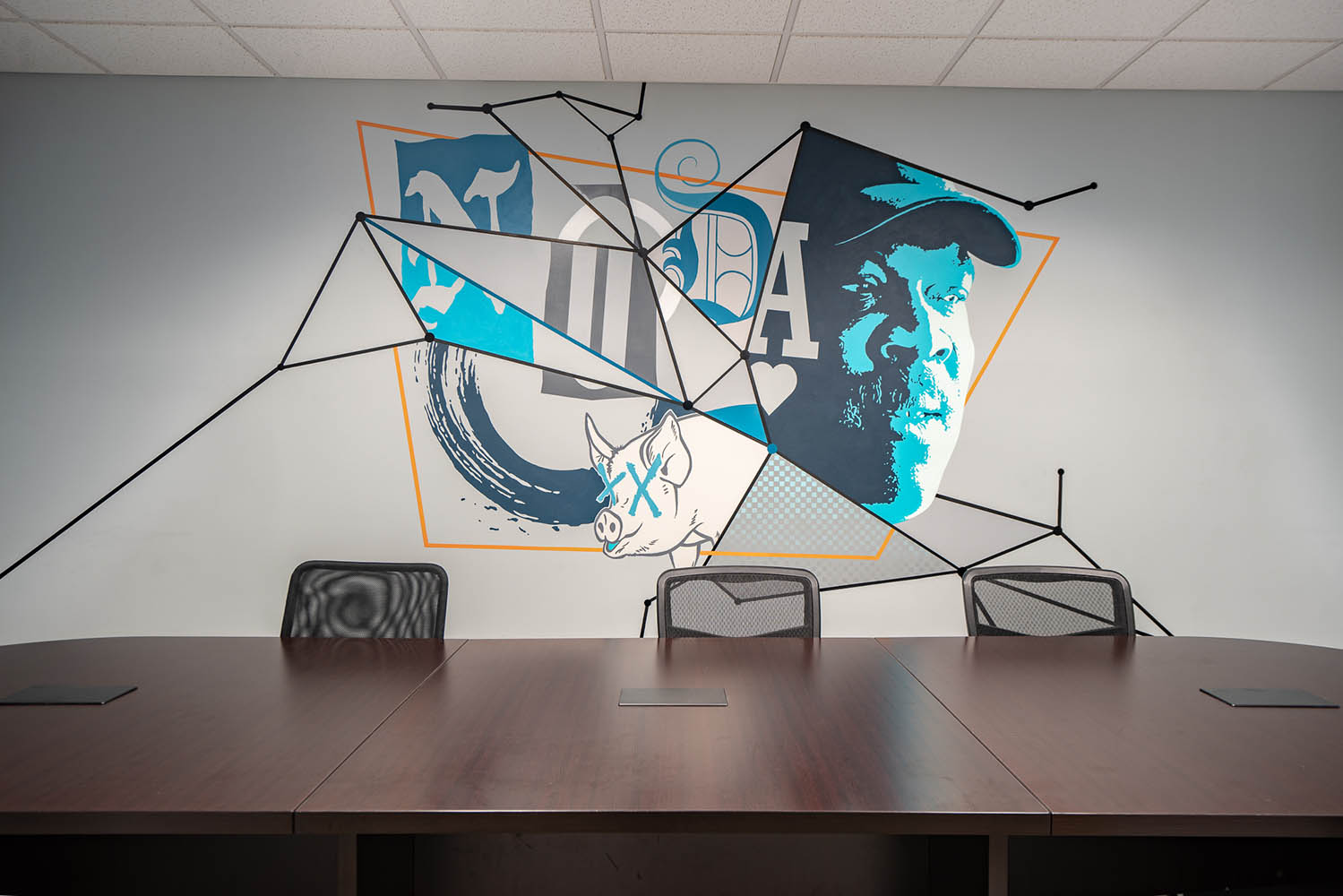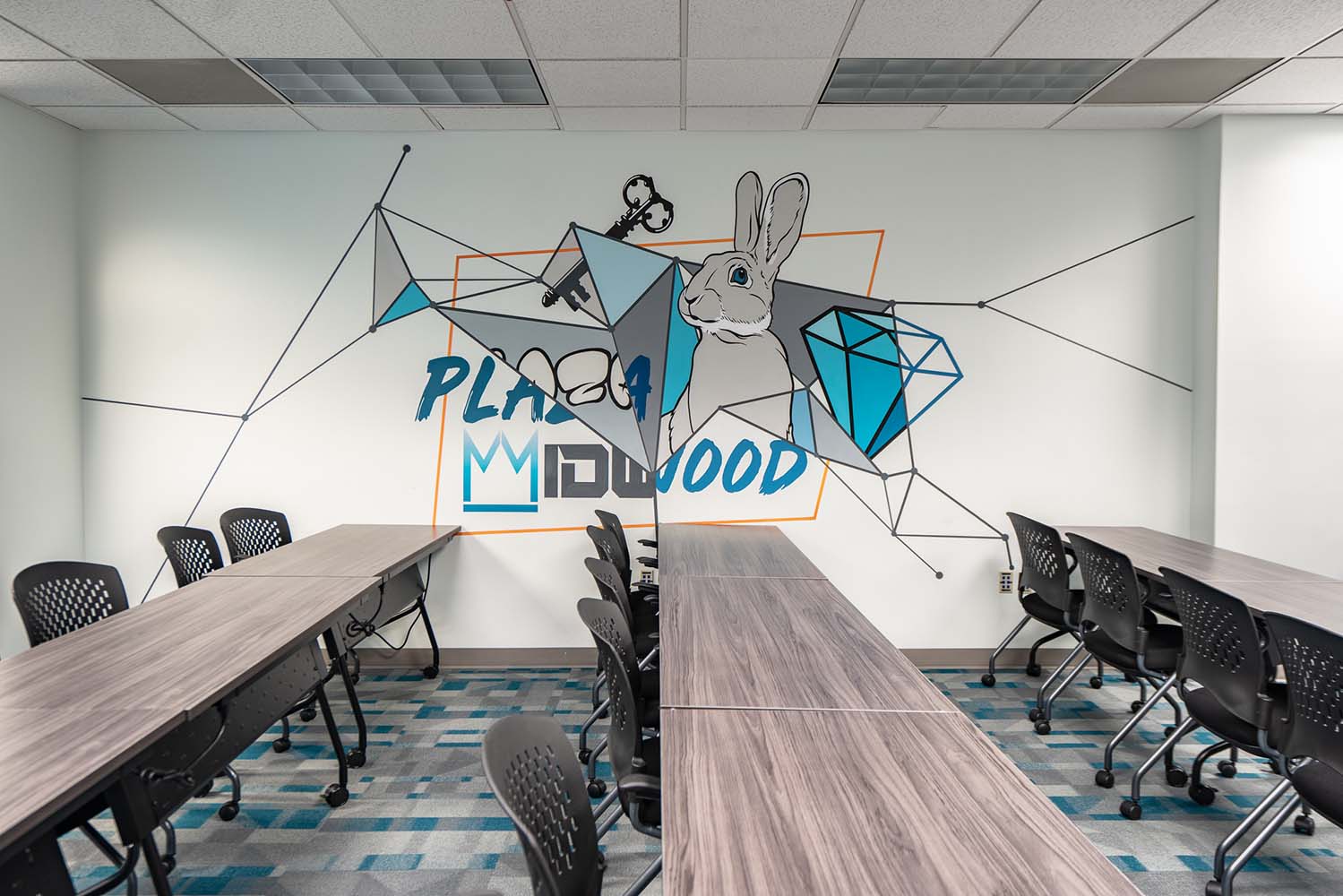 These murals didn't just appear. After months of searching and planning and swapping ideas, the "Matts" helped the vision come alive. You'll notice blue, black and gray are the primary colors throughout the geometric designs—a callback to the prisms in Townsquare Interactive's past logos. The goal was to create something true to Townsquare Interactive and the surrounding Charlotte communities.
In addition to working in prominent landmarks, Hooker and Moore also included a few obscure references that only "true Charlotteans" would be able to recognize.
"I think the new murals definitely complement and enhance the vibe here at Townsquare Interactive. They're all so creative and innovative, and I think that reflects our company perfectly. They also bring the style of the city into the office, reminding us we're a local company helping small business owners in the city and elsewhere in the country," says Lex Lewis, a content editor at Townsquare Interactive.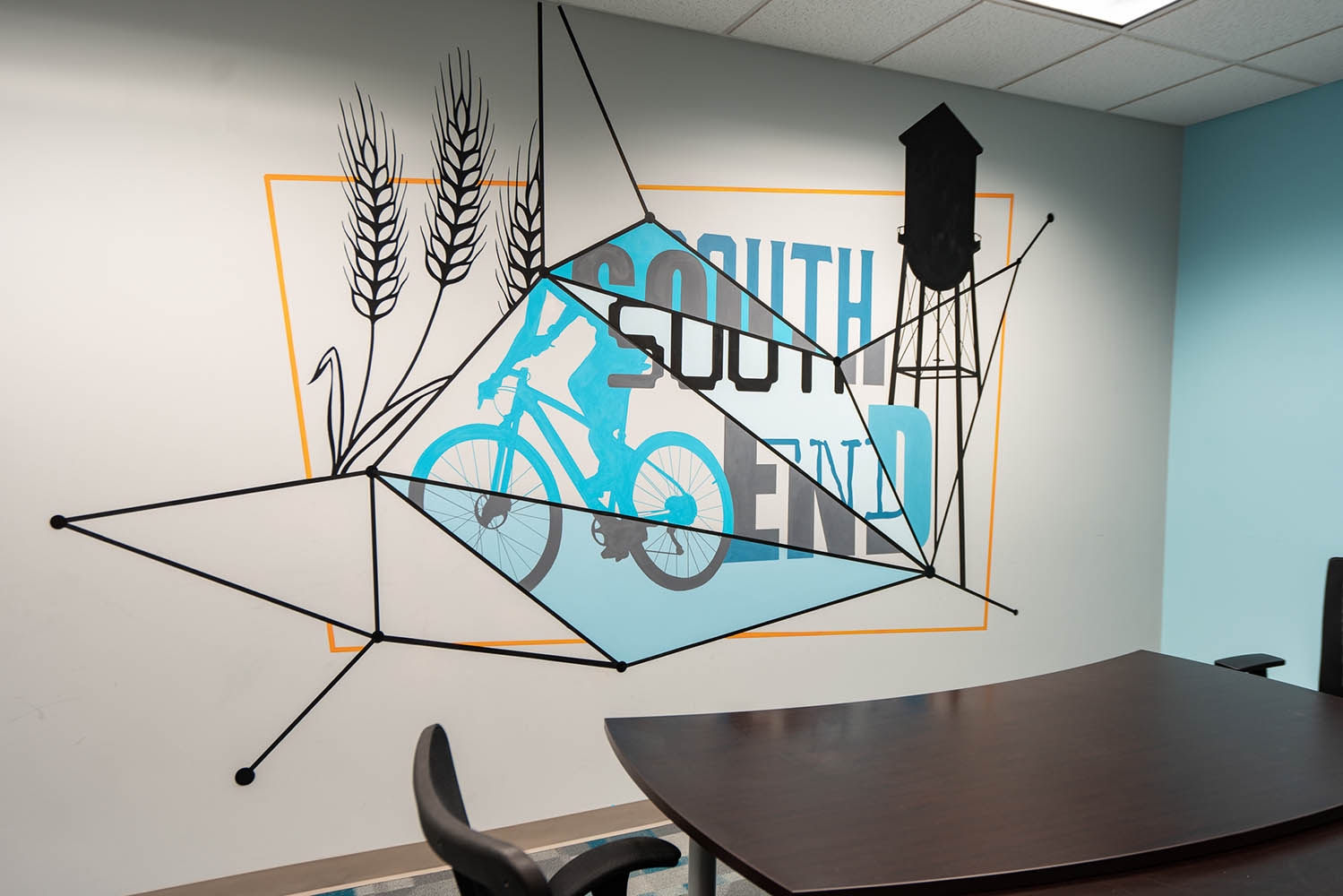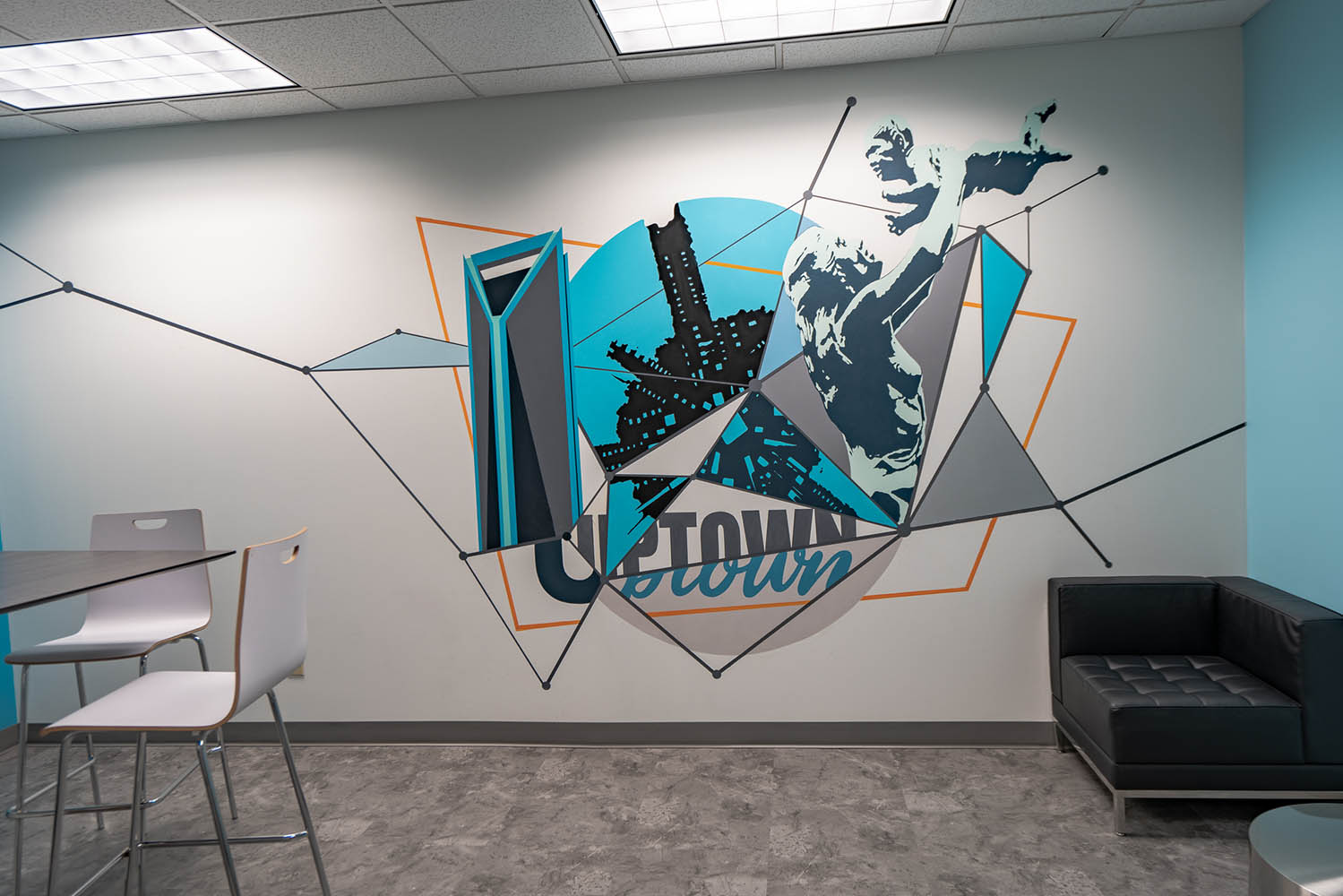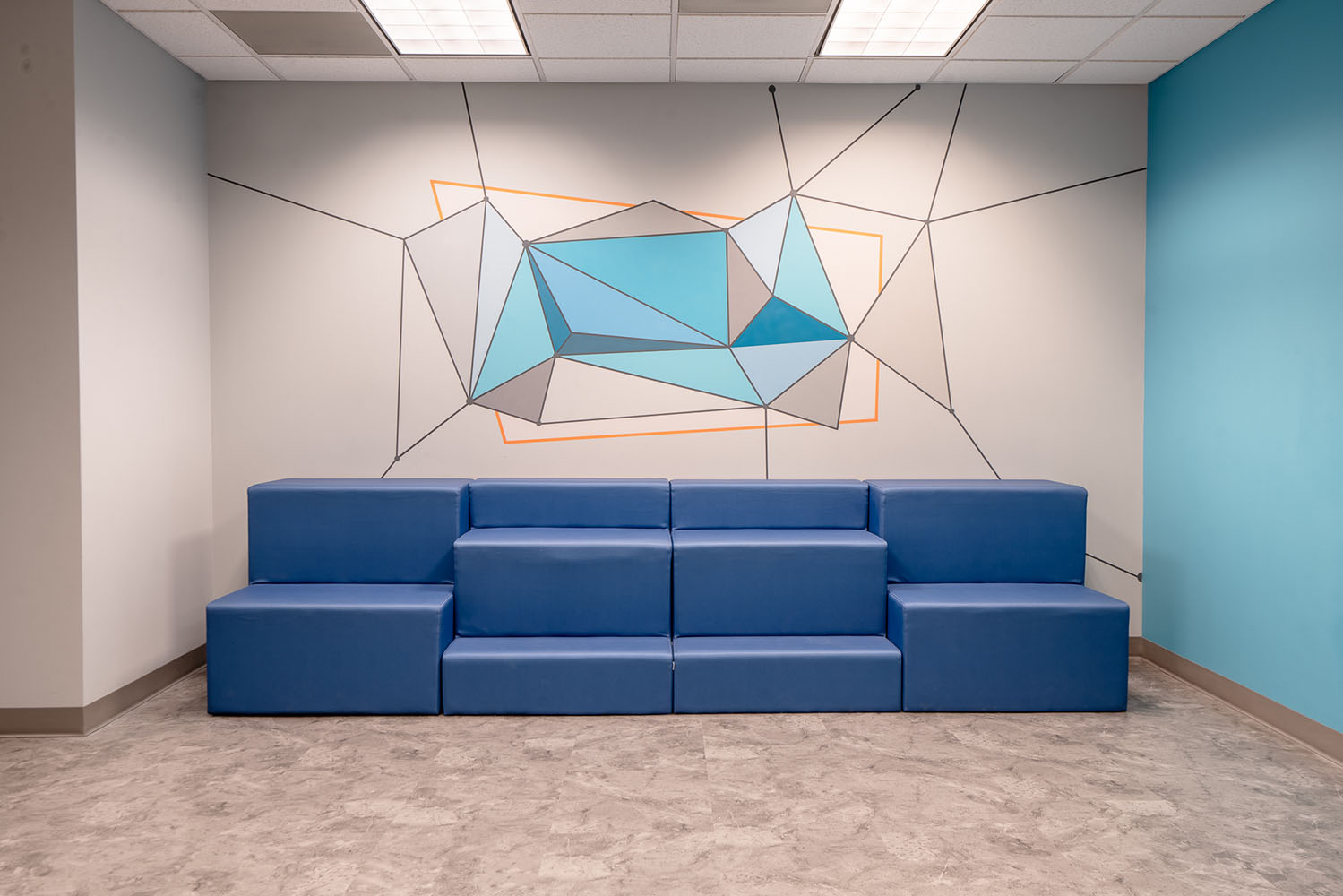 The art has been up for just a few weeks and has already made a statement.
Can't get enough of Charlotte's murals? Check out more of Matt and Matt's work here and here.