I want this business to succeed due to hard work, commitment, loyalty.
Scott Javahari and Neal Wilson have a long history in the construction industry, and they teamed up when they both decided it was time to leave their previous jobs. The result was Preferred Fence Solutions, a premier fencing company in Oklahoma City, OK.
Starting a new business is never easy, and they've faced their share of challenges since getting started in February of 2017. From winning over customers who might be wary of contractors to bringing in quality leads that didn't cost an arm and a leg, Preferred Fence Solutions is constantly growing.
Click here to learn more about Preferred Fence Solutions and how we're helping Scott and Neal bring in quality leads.
Every day, the team at Preferred Fence Solutions—from the owners to the crew—make it their mission to show their customers the respect they deserve and deliver a quality finished product. "Customer service is pretty important to us," Neal says. "We offer a one-year warranty on everything we do. If something goes wrong with our workmanship within a year, I'll have it fixed within 48 hours."
Additionally, Scott likes to take a step back at the end of every project and ask, "What can we do to make the job better?" When your business is based on integrity, delivering the best possible result is a must.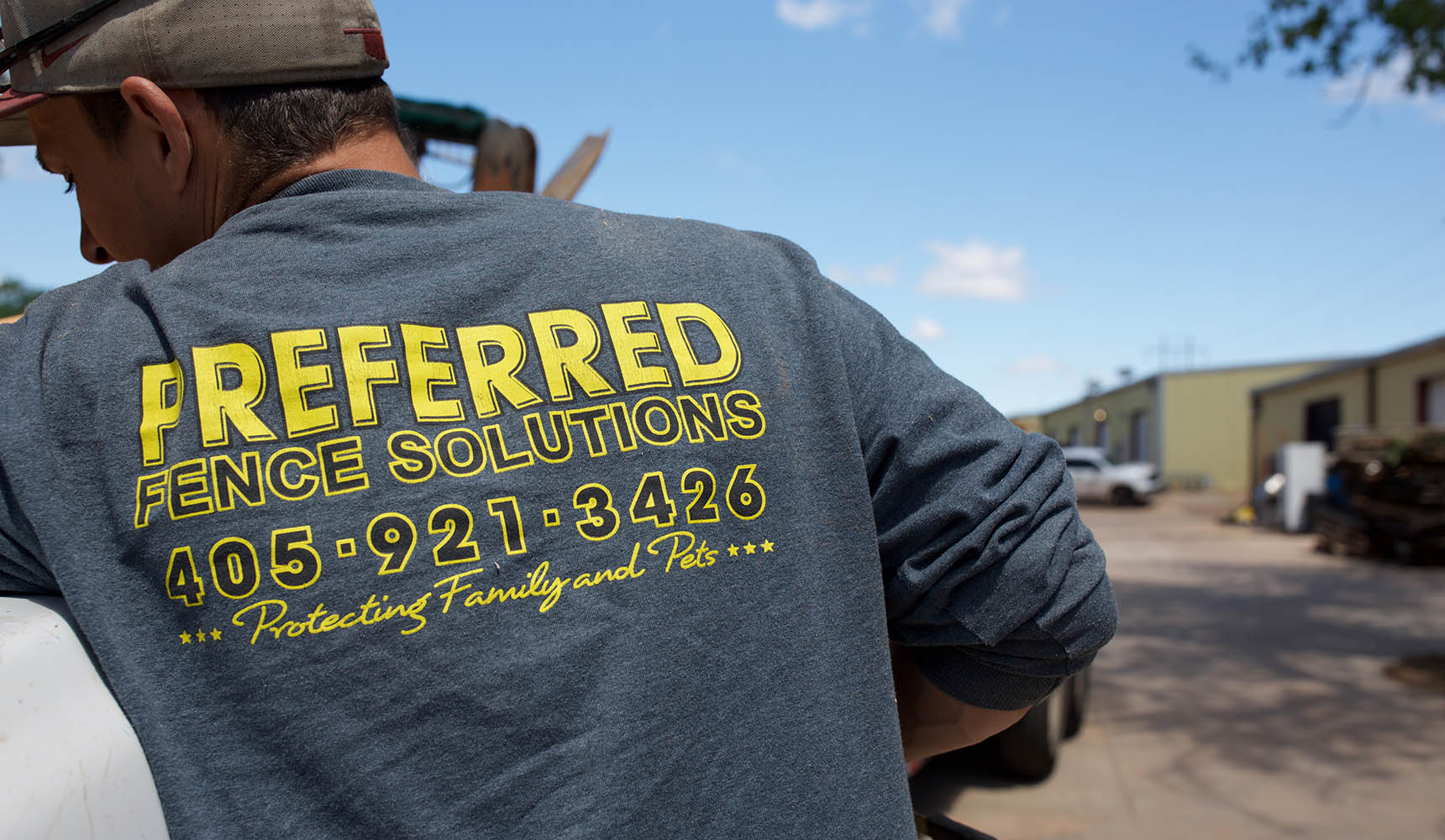 Today, Preferred Fence Solutions continues to grow and thrive within—and beyond—the Oklahoma City community. Since partnering up with us, Scott and Neal were able to step away from their DIY website and expensive lead generators in favor of a professionally maintained website and a powerful SEO strategy that has them ranking on page one of Google. "Because of that," says Scott, "when people are searching, we're the very first company they see."
Neal adds, "Google—it's crazy. The number of leads that we get off of our website, off of Google, it increases all the time. We probably get about 80-85% of our leads off of Google."
Let's Build Up Your Business
Do you need help attracting customers to your new business? A professionally designed website and strong SEO strategy are the best places to start. Fill out the form below to talk to a digital marketing specialist who can help you figure out the best way to get found online, attract customers and grow your business.