TREE SERVICE COMPANY GENERATES 135% INCREASE IN CALLS AFTER PARTNERING WITH TOWNSQUARE INTERACTIVE
Affordable Tree & Shrub Experts has been with Townsquare Interactive since July 2018. Before coming on with Townsquare Interactive, they were paying multiple companies for different online services, which were adding up to be quite expensive without much return.
They noticed a friend in their area had their company jump to page one of Google after partnering with Townsquare Interactive, so why would that not work with them, too? Affordable Tree & Shrub Experts reached out to Townsquare Interactive to see how we could help them do the same.
Affordable Tree & Shrub Experts, along with the marketing experts at Townsquare Interactive, came up with a marketing plan. This included:
Managing their directory listings so that consistent information is displayed across the internet.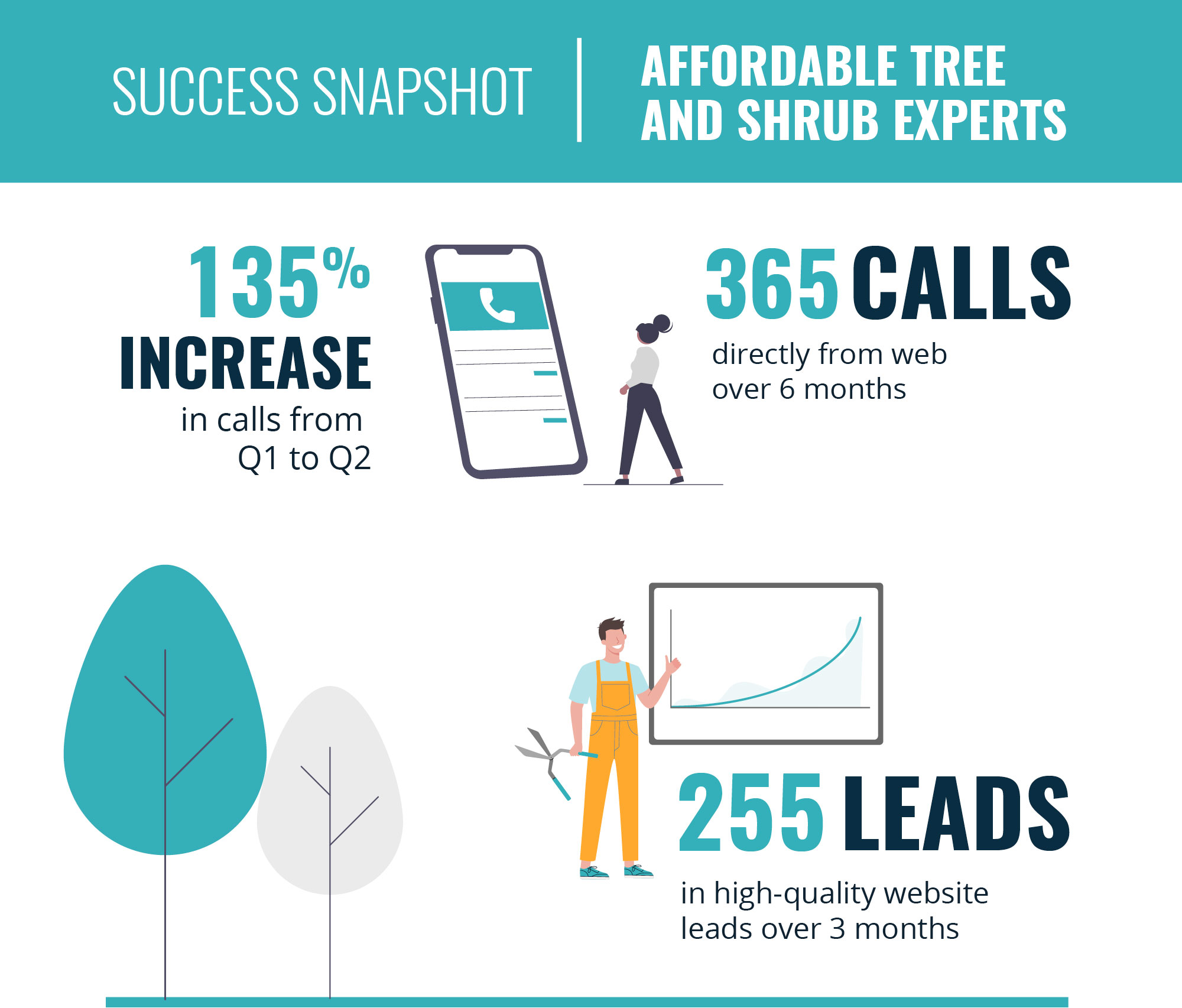 With our digital marketing services, Affordable Tree & Shrub Experts has seen over 54,000 website views in the past 3 years, and more recently:
365 calls directly from their website over the last 6 months.
255 form fills from high-quality leads over the last 3 months.
And all page-one rankings on Google for the most important keywords in their industry and location.
Sound interesting?
See what some others have to say about our services:


"My business has picked up 3X since Townsquare designed my website and helped me to become #1 on search engines."

"We are a small, local business and TSI has increased our call volume by almost 50%. They are extremely affordable for a company like ourselves."

"They helped us grow our business by 250% in 3 years. I highly highly, highly recommend you give them a chance."
Ready to grow your business like these people have? Reach out to Townsquare Interactive to schedule a no-obligation call.