It's important to keep pace with the times and remain up to date with the latest digital marketing trends, especially when it comes to local SEO.
We want to keep you informed by highlighting a few of the most important factors that will make or break any SEO campaign in 2019. Top SEO experts at SearchEngineWatch.com have identified 14 ranking signals that cannot be ignored come 2019, but I will narrow it down to a handful that I believe to be the most critical for local SEO.
Go Beyond Standard Keyword Targeting & Optimize for Semantic Search
Targeting a set of keywords is no doubt one of the most important aspects of SEO—it always has been and always will be. But building an SEO campaign entirely around a keyword set is no longer enough. In addition to the most relevant keywords (short-tail and long-tail keywords), you must also identify key phrases which will optimize your website for semantic search, which aims to capture the essence of what a person wants or needs when they are searching online.
Methods of semantic search optimization will vary significantly from industry to industry, but, overall, the goal is to understand what the user's intent is when searching online for products, services, information or advice. Google's number one goal is to provide users with the highest quality, most relevant results based on their search query, and what better way to please Google, i.e. rank on page one, than to cater to any and all users' specific needs?
Optimizing for semantic search not only better serves your user base, but it's more advantageous to business, as well, because it tends to lead to higher click-through rates (CTR) and higher conversion rates. That's because you're targeting very specific needs as opposed to simply casting a wide net of generic keywords. Focusing on semantic SEO also optimizes your brand for voice search because searches spoken into devices such as Alexa, Siri or Google Home are often delivered as a question or command, which are two of the most common targets of semantic search optimization.
How to Optimize for Semantic Search
Start by drilling down to the core of which problems your customers may encounter or questions they may have. I'm sure many business owners could easily recite at least one or two questions that nearly all their customers ask without fail. Answer those questions in your site's content before they even have to ask. Doing so will position your business or organization as the expert and a helpful resource, which will increase your chances of capturing that lead and gaining a customer.
FAQ pages are a great way to optimize a website for semantic search. Addressing common industry problem/solution scenarios, blogging about your experience and industry know-how or simply providing your target audience with good, useful information that can be applied to real life are all very effective semantic SEO strategies.
Need some ideas about what to include on an FAQ page? Here are some ideas:
What products and/or services do you offer?
What can your customers expect after calling you?
What payment options do you offer?
You should also offer industry-specific expertise. For example, if you're in the mold remediation industry, your customers might be wondering what the dangers of black mold are. Tell them. If you're a plumber, your customers might be worrying over a small leak. Offer a few tips for mitigating the situation until you can get there.
Bounce Rate
A website's bounce rate calculates how often people visit your site from a search results page then immediately click the back button or navigate away. It's a ratio (%) in Google Analytics, and the lower the bounce rate, the better, because it means people find your website useful or interesting. If a user immediately clicks away from a website without navigating through any other pages on that same site, Google assumes it's because the site did not serve that user's needs or was irrelevant to what they were actually looking for. The longer a person stays on your website, the better it is for your bounce rate, which will indicate to Google that your website is providing useful and relevant information. Bounce rate is a very important ranking factor to keep track of because it could significantly help or hurt your SEO rankings.
Strategies that can help keep your website's bounce rate low are:
Semantic search optimization
Providing useful and informative content that captivates site visitors.
Calls to action and value propositions that encourage people to navigate through multiple pages on the site.
Entertaining or inspiring content.
Surveys and/or contact forms.
Click-Through Rate (CTR)
Your site's CTR is a ratio (%) that's determined by the number of clicks your website receives from organic search results. The higher the CTR, the better, because it indicates to Google that your site has proven to be a relevant result for a user's search query. Conversely, a low CTR is indicative of an irrelevant or low-quality website because no one is clicking it. CTR is not only important for SEO ranking purposes but business economics in general. When someone finds your website in search results and clicks it, that's a lead for the business, so a high CTR can also help evaluate how many leads the site is attracting.
Strategies to increase your site's CTR include:
Semantic search optimization.
Enticing calls to action or value propositions in your site's metadescriptions.
Providing useful and informative content that captivates site visitors.
Positive star rating and reviews displayed beneath your site in search results using schema markup data.
Make sure to check back for part two, where we'll go over relevance and personalization, competitive analysis and linking structure profiles and discuss how each of these things impacts search engine rankings.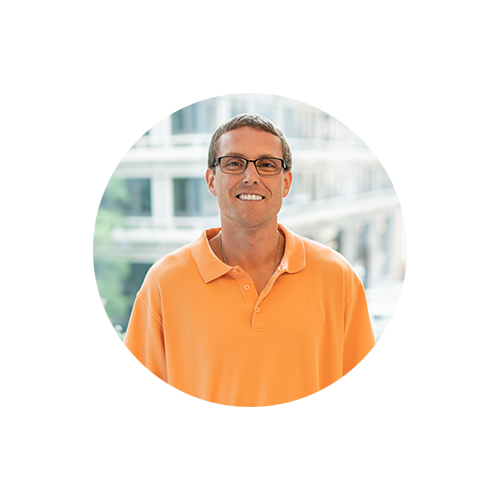 About the Author | Ryan Dearth
Ryan is a senior SEO analyst and team lead at Townsquare Interactive. He began his career at Townsquare Interactive four-and-a-half years ago as an SEO account manager, eventually becoming one of four founding members of the SEO team.
Ryan has been in the digital marketing space for nearly 10 years and truly enjoys the challenges of an ever-evolving industry in the digital space. Ryan is passionate about all aspects of SEO and marketing, and he is dedicated to helping small- to medium-size businesses succeed. In his free time, he enjoys reading, writing and being outdoors.
More Traffic. More Leads. More Customers.
We help you find your ideal customers, drive traffic to your website and keep business running smoothly. Fill out the form below to start a conversation with one of our digital marketing pros.