You might think that helping thousands of clients every day would make it easy to forget the personal stories driving our clients' small businesses, but you'd be wrong. We know that behind every small business is a passion or a sacrifice, and we're happy to help our clients' dreams come to life—especially when those dreams involve feeding their communities, both literally and figuratively.
Hungry for a little marketing inspiration? Look no further than these delicious designs that are driving results for our restaurant-owning clients.
El Patron Mexican Restaurant | Client Since December 2014 | https://elpatronrestauranttx.com/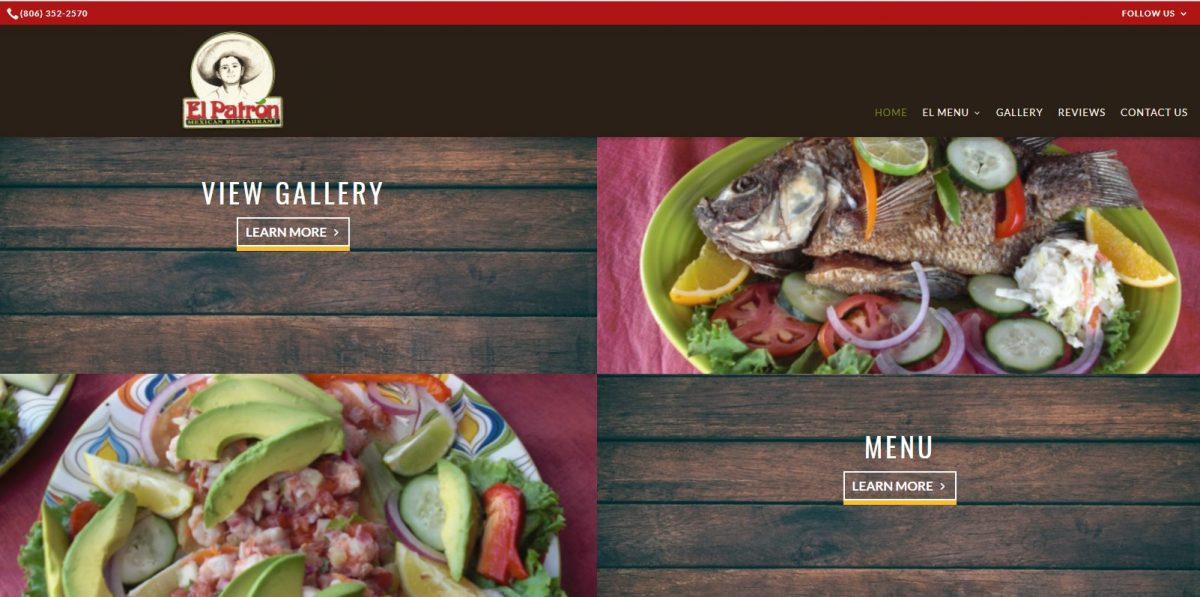 El Patron has been serving Amarillo, TX since 2009. Their signature dishes include fajitas, enchiladas and chile relleno. They are about to move into a new building and are excited for their new Mexican restaurant location to take off!
---
Bradshaw Social House | Client Since December 2016 | https://bradshawsocialhouse.com/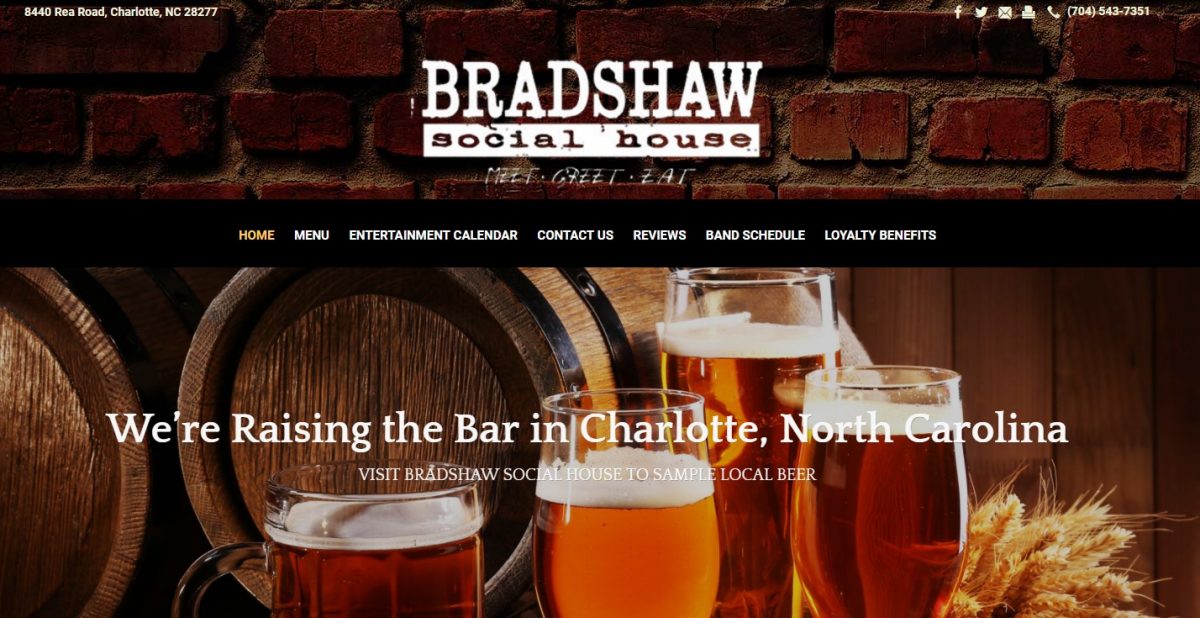 Right down the road from our offices in Charlotte, NC, Bradshaw Social House is serving up great food, drinks and tons of fun. The Sprowles family has been in the restaurant industry for over 12 years. Bradshaw Social House routinely hosts local musicians and entertainers with live music Wednesday, Friday and Saturday, and karaoke with a live band on Thursday nights.
---
JC's Café | Client Since December 2014 | https://jcscafefallriver.com/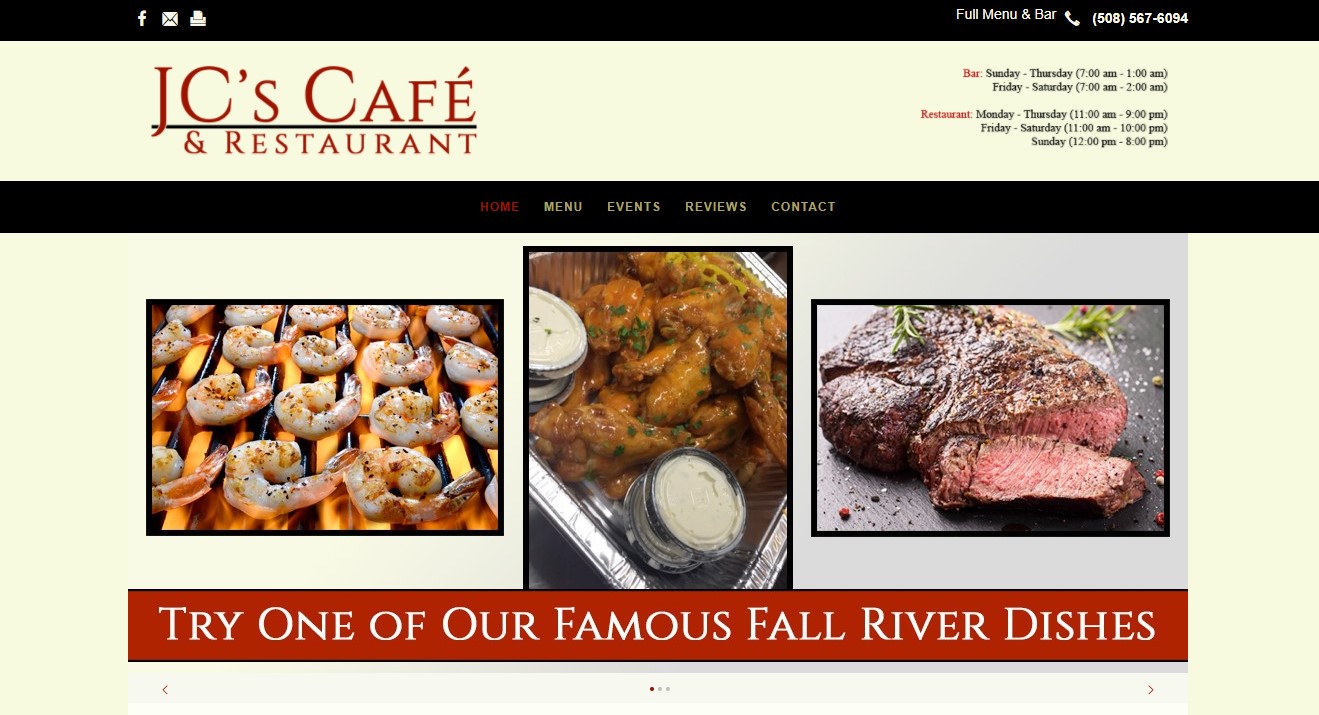 JC's Café opened their doors in 2012 in Fall River, MA. The café specializes in Portuguese-American dishes. They have unique specials that change daily, including octopus stew, rabbit stew and more traditional specials like Weiser Wing Wednesday, featuring 50-cent wings and $2.75 Bud Drafts until 9 p.m.
---
Eastside Fish Fry & Brill | Client Since May 2017 | https://eastsidefishfry.com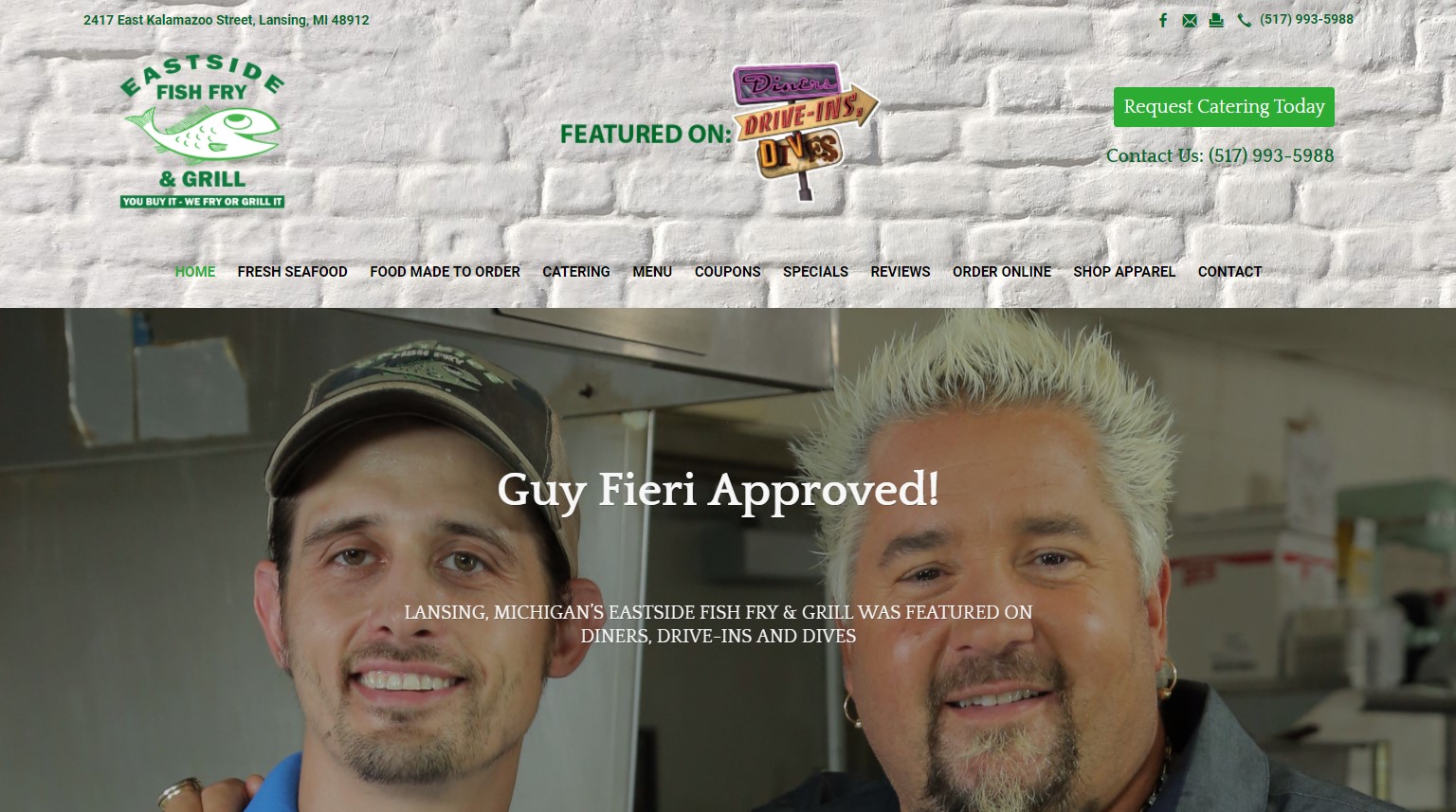 Henry Meyer had never owned a restaurant before opening Eastside Fish Fry & Grill. But he frequented local diners that are now his competitors, and his mom had a fantastic recipe for chicken tenders, so he put his knowledge and resources to good use. Eastside Fish Fry & Grill was a big hit and recently hosted Guy Fieri and appeared on the Food Network show Diners, Drive-Ins and Dives. Read more about Eastside Fish Fry & Grill.
---
Ichiban Japanese Bistro & Steak House | Client Since May 2012 | https://grandblancichiban.com/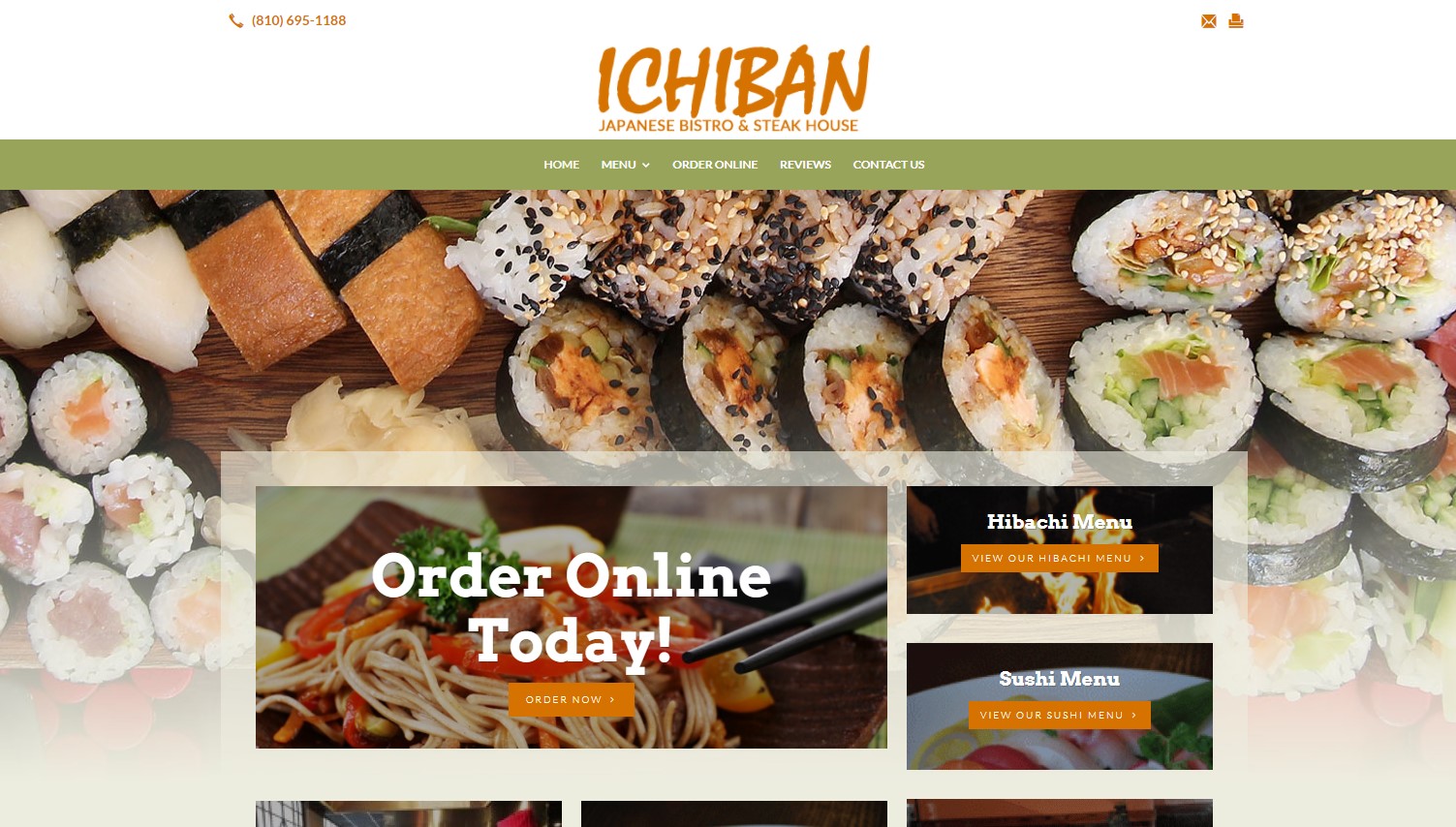 The name "Ichiban" means number one, and Ichiban Japanese Bistro & Steak House's owners say their number one goal is to make their guests' dining experiences memorable and enjoyable. Their extensive menu features sushi and hibachi items in Grand Blanc, MI.
---
Down the Hatch | Client Since December 2014 | https://downthehatchrestaurant.com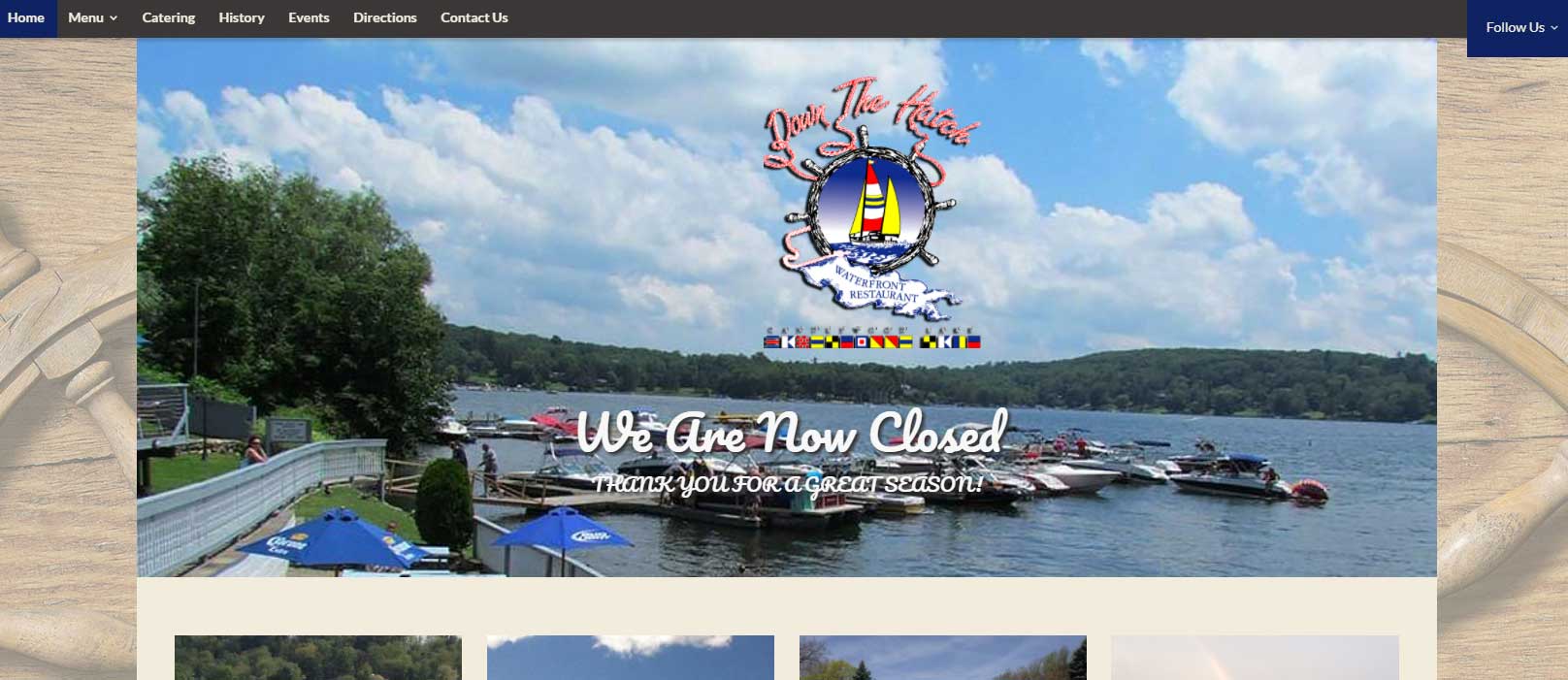 What is known today as Down The Hatch started in 1946 as a small hot dog stand housing a jukebox and two pinball machines. Years later, the Brookfield, CT waterfront restaurant is serving a complete menu of steak, seafood and burgers and is known for their outdoor lakeside diving during their open season (April–September). Kim Parente, whose family has owned the restaurant since 1976, has three dogs, including a new German Shepard puppy.
---
The Sunset Bar & Grill | Client Since December 2015 | https://thesunsetbarandgrill.com/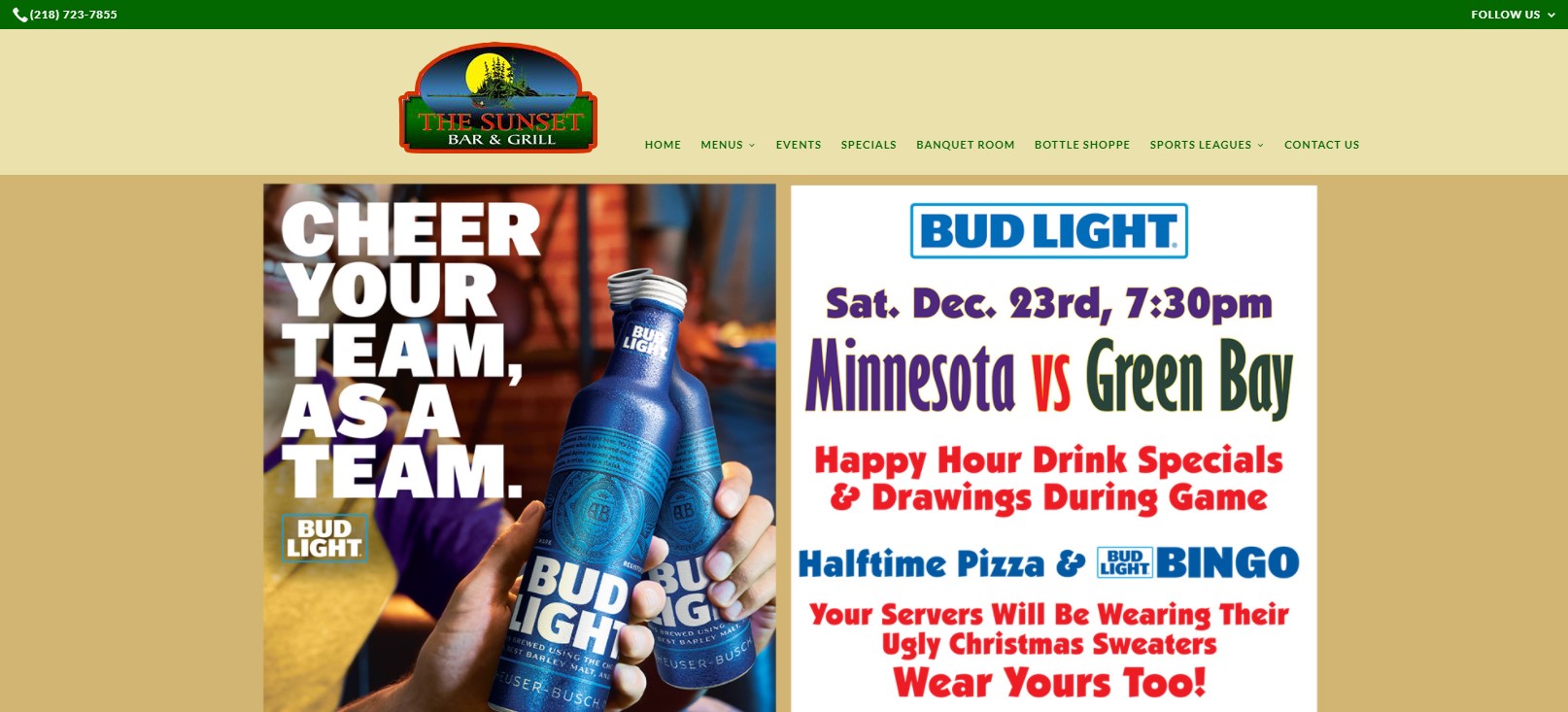 Located in Duluth, MN, The Sunset Bar & Grill offers the perfect place to watch your favorite football games during the fall, a beautiful patio when the weather is warmer and a banquet room that's perfect for parties. They have volleyball and softball leagues in the spring and summer to make good use of their sports fields. They are also the only bottle shoppe that is open on Sundays!
---
Fathoms Bar & Grille | Client Since November 2014 | https://fathomsbar.com/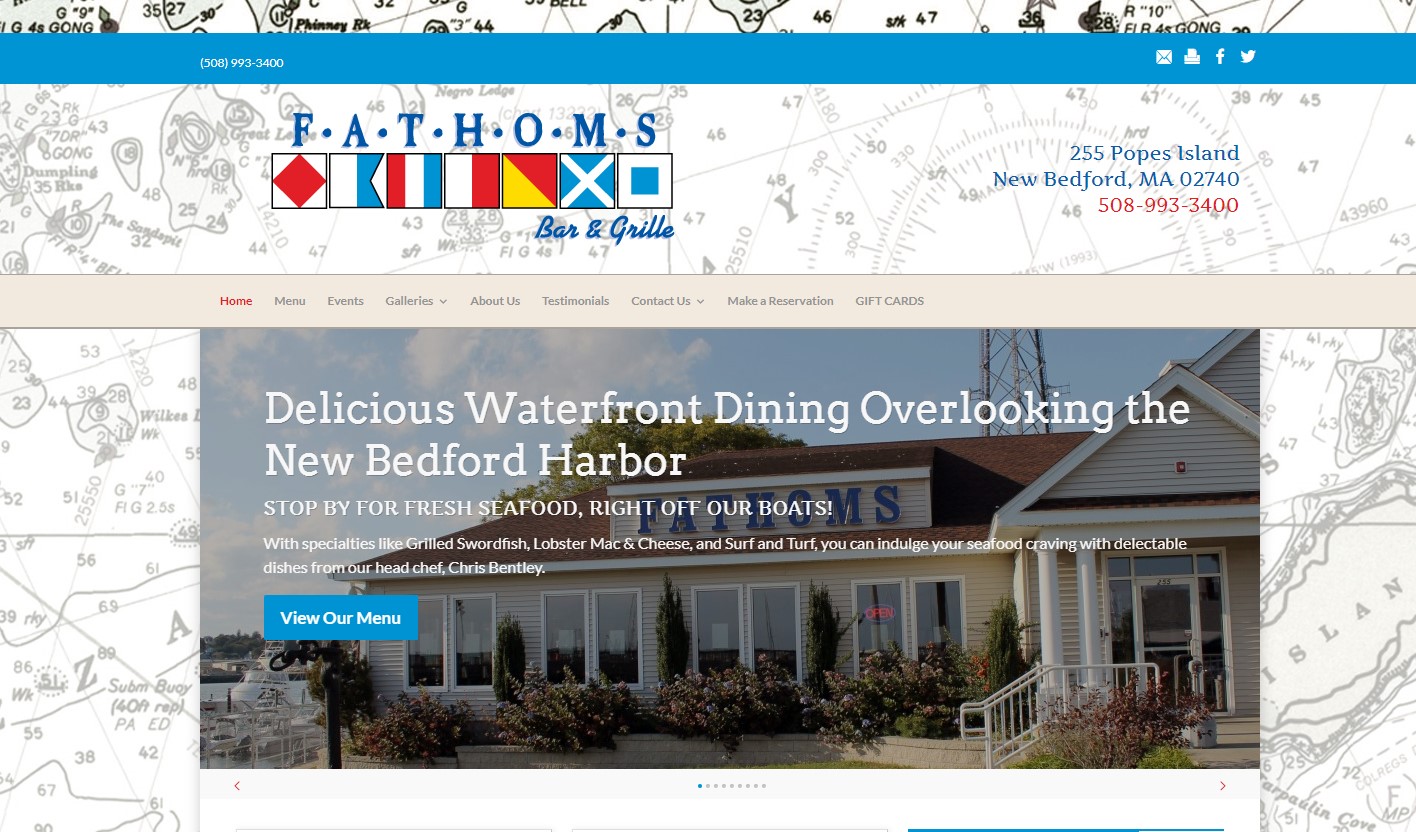 Fathoms Bar & Grille, located in New Bedford, MA, is owned and operated by boat captain, local businessman and entrepreneur Lars Vinjerud II and his wife Virginia Vinjerud. Lars's success in the fishing industry led to him owning a state-of-the-art seafood facility that processes the fresh native seafood brought in by more than twenty of his own fishing vessels. Focusing on fresh ingredients, delicious local seafood, excellent cocktails, a vast menu and a relaxed waterfront environment, nautically named Fathoms Bar & Grille is Lars' unique way of sharing his experiences with all his patrons.
---
SHUCKS! | Client Since December 2015 | https://shucksrestaurant.com/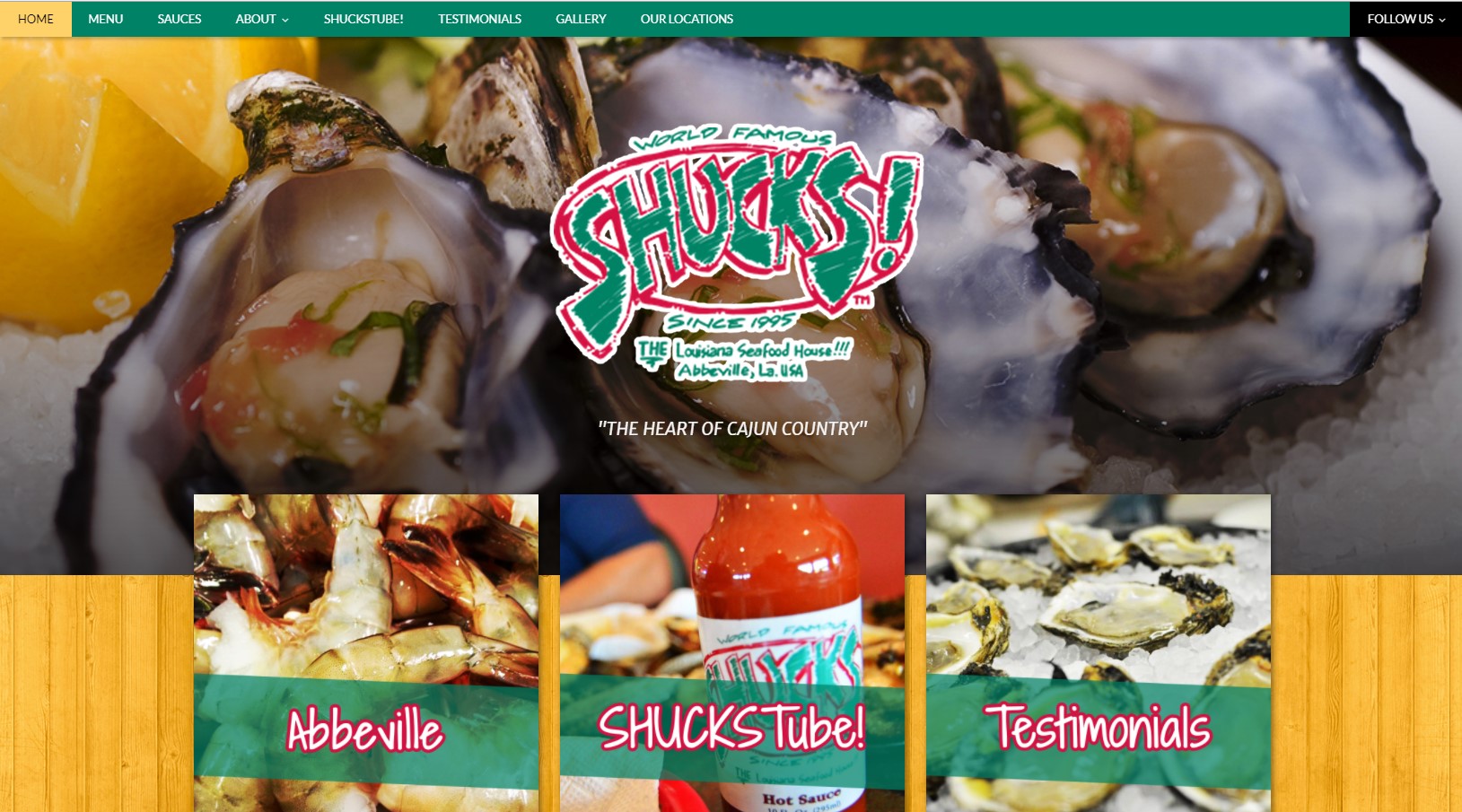 After much deliberation, Linda Hebert, Diane Hebert Phares and Diane's husband Jack decided to sell their family restaurant. The family successfully operated Dupuy's Restaurant before transitioning to SHUCKS! for a total of 32 years.
Cue the entrance of Bert Istre and David Bertrand, both Abbeville, LA natives and long-time restaurant owners. Neither one of the gentlemen was interested in changing the tried and true recipes at SHUCKS! Bert and David also knew that a large part of their success was in holding onto the loyal employees that had served so well for so many years. Their hard work and dedication finally paid off, but the family would not have sold to just anyone. Bert and David have been serving their local community since 1995, and some of their current servers have been working with them for 20 to 30 years!
---
Ducks Sports Bar & Grill | Client Since December 2014 | https://ducksbar.com/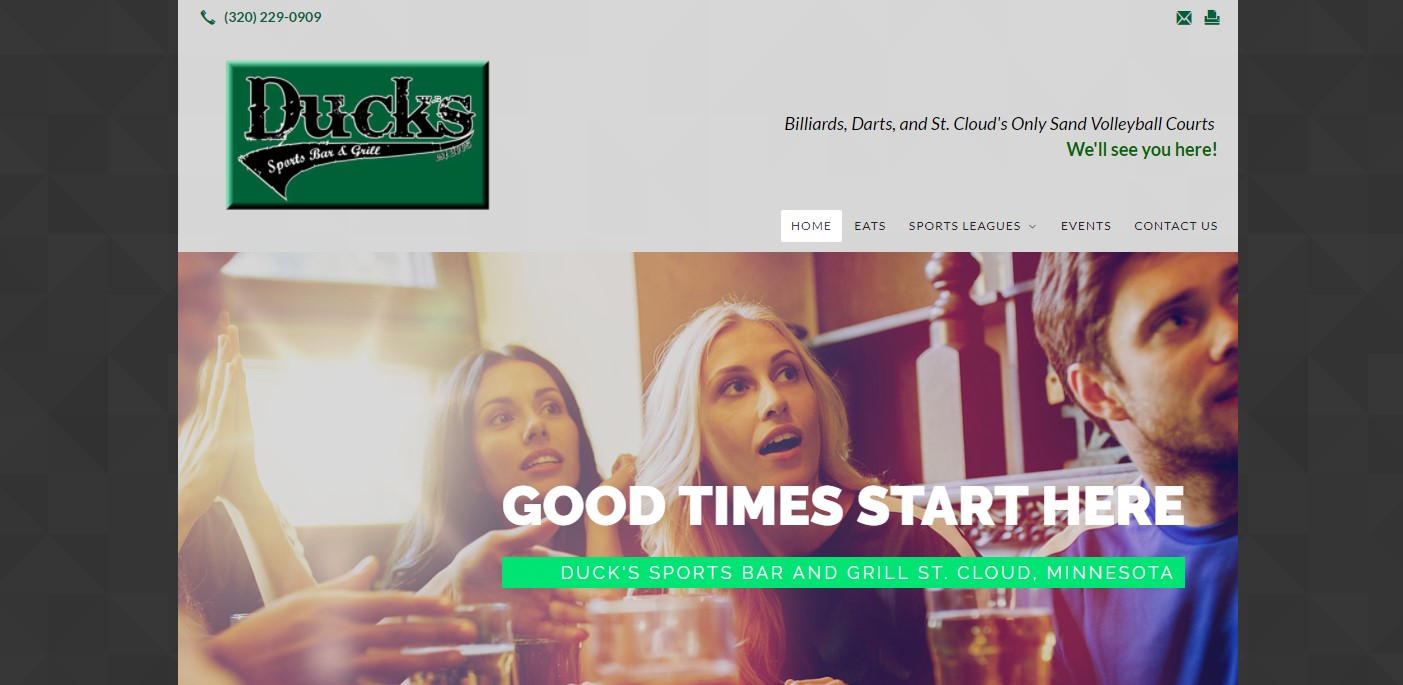 They have a ton of sports leagues, including indoor golf, so players can keep their game up even in the winter! In addition, they always have something fun going on at the bar. Whether it's karaoke, Texas Hold 'em, bingo or weekly specials. Ducks is definitely an exciting place to be!
---
Cajun Mama | Client Since March 2016 | https://cajunmamas.com/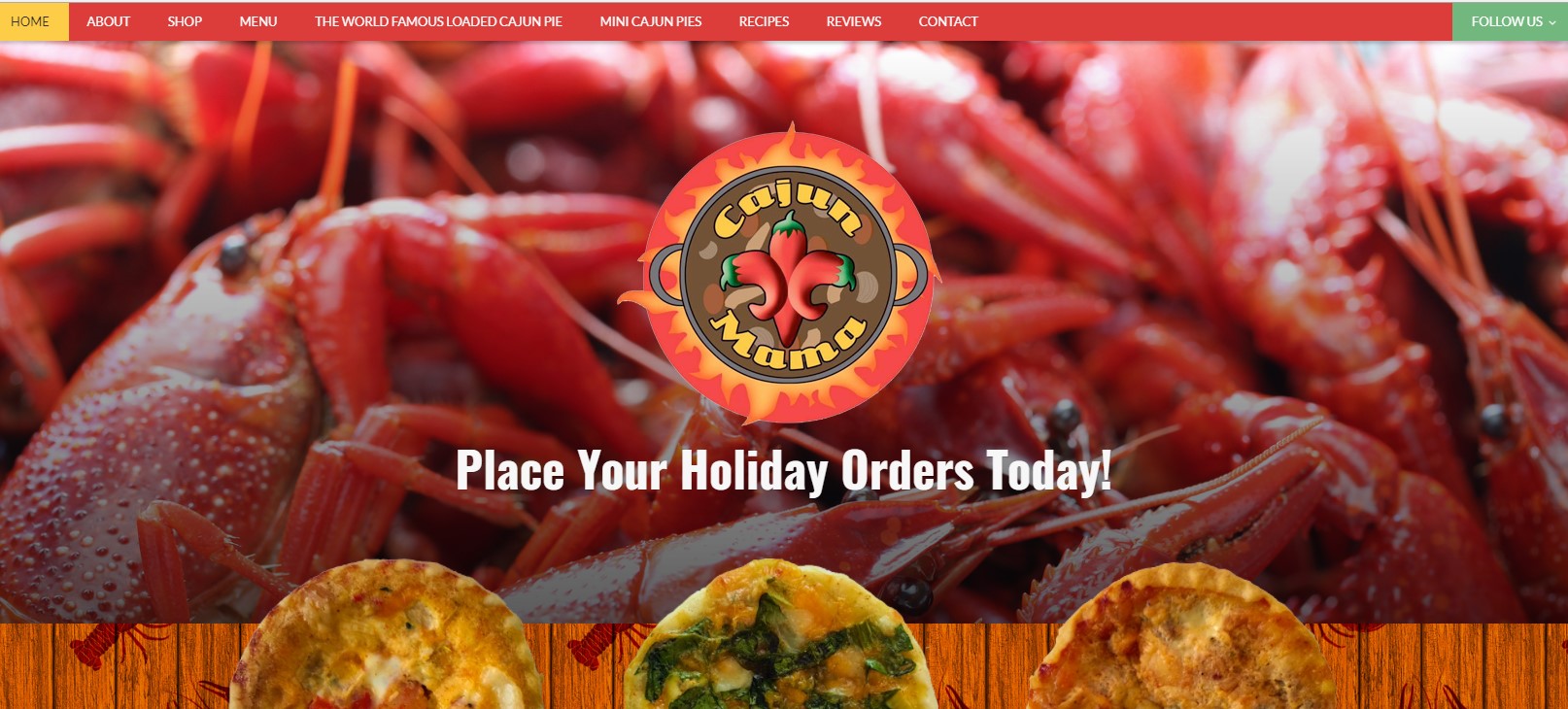 Cajun Mama built this business on a passion for cooking and a love for great food. In fact, owner Imani graduated from LSU Law School but set her legal career aside to pursue her passion for cooking Cajun pies. It started small, just making meals as a stay-at-home wife and mom for her family and friends. The idea snowballed once more and more people began asking her to make dishes for events. Soon after, Cajun Mama was born and became the premier destination in Lafayette, LA for Cajun cuisine. Cajun Mama also recently added eCommerce to their digital marketing package to reach a wider audience!
The 12 Days of Small Businesses continues tomorrow with… Ten Home Service Snowmen.
Let's Talk Marketing