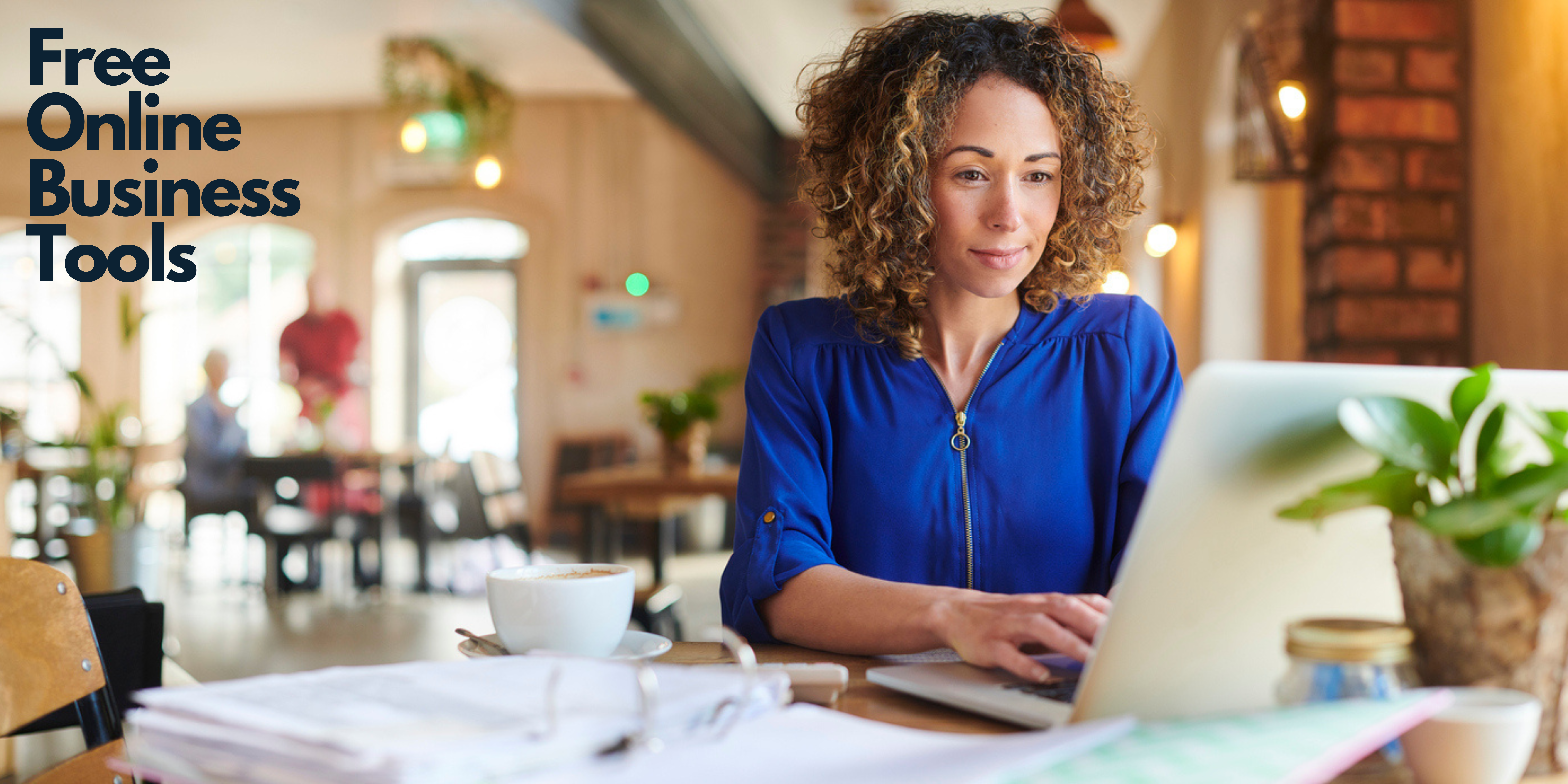 Updated on March 22, 2023
You've heard it a thousand times – "Work Smarter not Harder". But what does that really mean? For small business owners it simply means "Cut the Fat". Wait, but what does that mean?! Essentially it means, our goal as a small business owner is to become more efficient in our day-to-day by utilizing tools and processes that make us more effective in our daily tasks and projects.
Today's world is full of tools, apps, and programs that allow you to streamline your business, allowing you to spend more of your precious time on the most important parts of your business.
Here are some tools that will make your day-to-day easier, while making you, a more efficient, well-oiled, money making machine (while all of the below platforms are free, some do have paid upgrades).
MailChimp
As a business owner, one of your most important jobs is making sure you're engaging current customers, while driving new business. MailChimp allows you to do just that, through email automation. Here are some ways you can use MailChimp:
Automation: one of the coolest features about MailChimp is the email automation it provides. You can set up email campaigns and even send emails when certain actions are taken by clients. Ex. Send an email when a client clicks in an email and lands on a page of your website.
Newsletters: send a monthly update to all of your current clients regarding company and industry news.
Prospecting: if you've acquired a list of potential clients through tradeshows or events, you can now market to them.
Promotions: if you're having trouble spreading the word about your various promotions, MailChimp can help you get your promotions in front of your customers quickly and easily.
Evernote
Do you still keep a notepad on your desk? What if I told you there was a better way to organize your thoughts? Enter Evernote, a platform designed to help you write, collaborate, collect and present all of your ideas.
Write: organize your lists – from to-dos to brilliant ideas you'll have them all in one place.
Collect: Evernote allows you to collect articles from around the internet. Next time your run into something interesting, just clip it and save it for later!
Collaborate: work with individuals within your company to share project information.
Present: Evernote now has a presentation feature which allows you to turn your notes into slides.
Dropbox
"The Cloud" is hot these days. The cloud allows you to store information and access it anywhere (anywhere you have internet access, that is). There are a multitude of companies that offer cloud storage, but one of the best known is Dropbox. With Dropbox you can safely store and organize files related to your business. Think of it as an extension of your computer. Some benefits include:
Files Accessible Anywhere
Easy to Share Information with Customers and Co-Workers 
Save Storage Space on Your Personal Computer
Documents are Backed-up 
Asana
Project management. Those two words can sum up the entire career for some individuals, but as a small business owner, it's just a piece of your daily puzzle. Don't worry, Asana is here to make project management easier! Asana is a platform that is designed to make you more productive by organizing your projects in a way that minimizes emails. In fact their tagline is "Teamwork without Email"!
Google
Google. It's a verb, it's a company, and for many it's an addiction. Google offers a suite of products for businesses, and they're right at your fingertips.  Google Docs and the Google Calendar, are simple but powerful tools to help you organize, collaborate, and inform.
Google Docs, much like Dropbox allows you to store files on the cloud. From the platform you can collaborate in real time with coworkers on documents and projects. The files are also accessible anywhere.
Google Calendar is exactly what it sounds like. It's a customizable calendar that can integrate with different platforms like Outlook. You can even put it on you website to keep your customers up to date with business events.
Canva
As a small business owner you wear many hats. Project manager, bookkeeper, sales representative…The list goes on and on. Let's add graphic designer. Graphic design is a daunting task, but Canva makes it simple. With a suite of templates, you can create beautiful images and documents for social media posts, presentations, flyers, coupons, posters, menus, advertisements and more! It's easy, it's fast, and it will make awesome collateral for your business!
Snov.io

Snov.io provides a range of features, including email address verification, email drip campaigns, domain search, and email finder.
With Snov.io, users can easily find email addresses of potential leads and verify them for accuracy. They can also create and automate personalized email campaigns to engage with their prospects, track email opens, clicks, and replies. Additionally, the platform offers integrations with popular CRM, marketing automation, and sales tools such as Salesforce, HubSpot, and Zapier.
Snov.io is used by businesses and individuals of all sizes, including sales and marketing professionals, recruiters, and entrepreneurs, to grow their email lists and reach out to potential customers.
Snov.io Features
Email finder for generating contacts anywhere on the web including social media networks such as LinkedIn

Email verification to ensure quality email list building

Email marketing automation with A/B testing and email tracking opportunities 

Email warm-up to boost email deliverability

Free CRM to organize leads and manage workflows

Integrations to connect your apps and increase your productivity

       
Work Smarter, Not Harder, Go Forward and Conquer
You're great at identifying opportunity. You're even better at exploiting it. Using any of the above (mostly) free online business tools will help you and your business to run more efficiently; saving you time, money, and headaches.
Interested in streamlining your digital marketing campaign? We're here to answer your questions.
Author: Jacob Robinson
More Traffic. More Leads. More Customers.
We help you find your ideal customers, drive traffic to your website and keep business running smoothly. Fill out the form below to start a conversation with one of our digital marketing pros.