By Victoria Putnam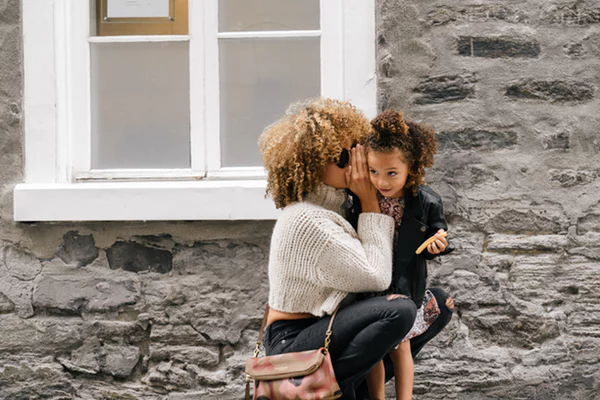 Mother's Day is just around the corner! Are you ready? Finding the perfect gift for your wife, your mom and all the other important mothers in your life can be a head-scratcher. If you're scrambling to come up with a last minute gift that says thank you and I love you, we have a few ideas that might have you saying, "Yes, that's perfect!"
The best part is that you can find all of these gifts or services at local small businesses, which means you're not only supporting the mothers in your life—you're supporting their communities, too. All you have to do is hop on Google! Skip the ads and scroll straight to the map results to see the most popular small businesses in your community. You can click-to-call or visit their website right from the search results!
Treat her to a spa day.
Google spas near her area and stop by on your way home from work to pick up a voucher or gift certificate. Chances are, she'll jump at the chance to enjoy a few hours of pampering and relaxation.
Give her the gift of trendy nails.
Hop online and see what pops up at or near the top of the search results. She'll love getting a gift certificate for a pedicure or manicure—or both!
Send her flowers.
Lots of local florists have beautiful blooms in stock this spring, so send her a bouquet to let her know you're thinking of her. She'll be able to display her flowers for at least a week with frequent watering!
Treat her to a stress-relieving massage.
Your local massage therapist probably has a few Mother's Day specials going on, so snatch them up and treat the mom in your life to a relaxing massage.
Take her out to dinner.
Take her somewhere special—somewhere with some local flare and delicious cuisine—and sit down for dinner. Bring the kids along if you want!
Go on a coffee date.
Your city definitely has a few hidden gems, so hop on Google to scope out a local coffee shop you've never tried before. Then treat her to a hot latte or a perfectly concocted cappuccino.
Help her complete those home improvement tasks she's been putting off.
Hire a landscaper to mow her lawn, a gardener to get her garden in tip-top shape, a plumber to get that leaky faucet fixed or a painter to paint the living room that color she's been dreaming of. No matter what you choose, she'll appreciate it.
Remember: the most important part of Mother's Day is letting her know that you care, that you appreciate her and that you want to show her what she means to you. Sometimes, the little things go a long way, so don't be afraid to shop small. Happy Mother's Day!
Subscribe below to have more posts like this delivered directly to your inbox.
Subscribe to Our Blog!