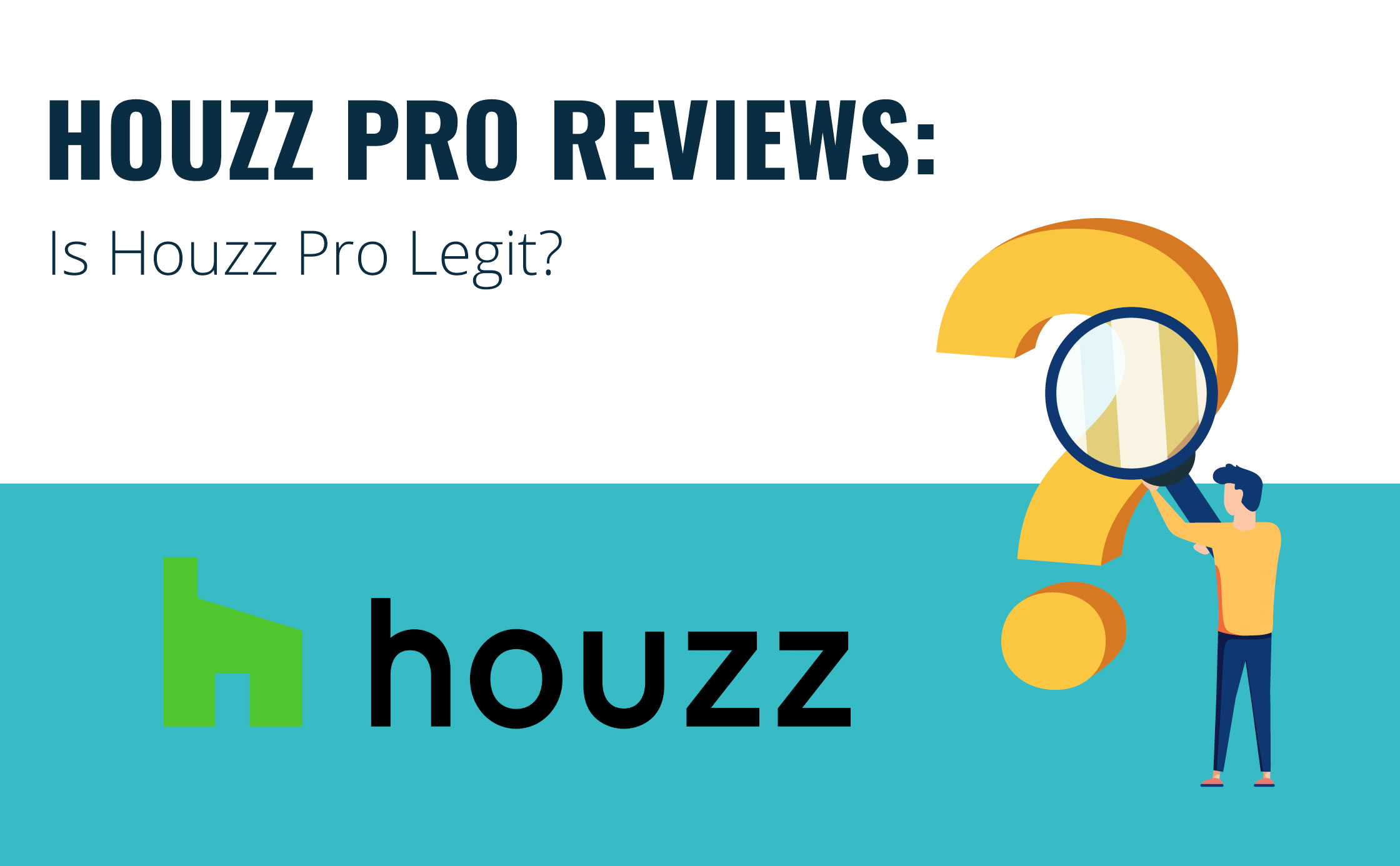 Updated on September 1, 2023
Lead generation is on every small business owner's mind. It is (correctly) perceived as the end-all-be-all if you want your business to succeed and grow, no matter your location or specialty. Houzz Pro is a business management software and marketing tool specifically tailored for home remodeling and design professionals. Beyond its management features, it's also a platform where professionals can showcase their work and connect with potential clients.
You might already be asking yourself, "Is Houzz Pro legit?" The answer isn't a simple yes or no. We'll put it this way: Houzz Pro and companies like Houzz Pro for small businesses aren't necessary to generate leads in the long run.
To help you make an informed decision regarding Houzz Pro leads, we'll take a look at some pros and cons of using Houzz Pro.
What Is Houzz Pro?
Houzz Pro is a lead generation tool designed to help contractors grow their business. It is designed to help them find leads, manage projects, and build relationships with potential customers.
At its core, the service enables contractors to identify and respond to customer inquiries in real time. Contractors can also receive notifications on their phone when new Houzz Pro leads come in, allowing them the opportunity to quickly respond and provide estimated quotes for potential customers.
But what about Houzz Pro reviews? Is Houzz Pro legit? Similar to other lead gen services, it's important to track lead performance after you sign up with Houzz Pro. What's the cost? Are you getting a return? Are you using other marketing services that will improve your brand's online authority organically? After all, advertising services available through services like Houzz Pro for contractors do little for brand longevity, so if you're looking for more than just a quick solution to acquiring new leads, you may want to consider a more comprehensive marketing solution.
Is Houzz Pro Worth It? Pros & Cons of Houzz Pro
Pros of Houzz Pro:
Industry Specific: Houzz is a platform dedicated to home design and remodeling, ensuring that leads are targeted and relevant.
Visual Portfolio: Professionals can display high-resolution photos of their projects, enabling potential clients to visualize the quality and style of work.
Reviews and Recommendations: Houzz has a robust review system, allowing satisfied clients to leave feedback. This can bolster a professional's credibility and attract more leads.
Idea Books: Professionals and homeowners can collaborate using "Idea Books," which allow for the collection and discussion of design ideas, creating a more interactive and engaging experience.
Local Visibility: With its local directory, professionals can target potential clients in their immediate vicinity, increasing the chance of securing local jobs.
Educational Resources: Houzz Pro offers articles, webinars, and other resources to help professionals optimize their profiles and attract more clients.
Cons of Houzz Pro:
Cost: Houzz Pro's premium features come with a subscription cost, which can be a barrier for some businesses.
Competition: The platform is home to a vast number of professionals, making it a competitive space. Standing out, especially in saturated markets or categories, can be challenging.
Sales Pressure: Some users have reported aggressive sales tactics from Houzz's sales team, which can be off-putting.
Pay-to-Play Model: Like many platforms, the visibility of a professional's profile can be tied to how much they spend on advertising, making it harder for businesses on a tight budget to compete.
Mixed Lead Quality: While the platform does generate leads, the quality can be inconsistent. Some professionals find highly qualified leads, while others encounter price shoppers or leads that don't convert.
Generate Your Own Exclusive Leads
In summary, while Houzz Pro offers a plethora of features beneficial for home professionals, its effectiveness in lead generation can vary based on profession, location, and how one utilizes the platform. By focusing your budget on investing in SEO and other digital strategies, you can boost your online reputation and get your business to the top of Google and other search engines organically.
Signing up with Houzz Pro may or may not be a great business decision considering these Houzz Pro reviews, but you can still start generating your own exclusive leads! We've already created huge lists of lead generation ideas for roofers, towing companies, landscapers, plumbers and HVAC specialists, but these are the basics you need to remember:
Start with a professionally designed website.
Invest in an SEO (search engine optimization) strategy to get your business on the first page of Google search results.
Ensure all of your directory listings have the most up-to-date info on your business so customers can contact your directly.
Respond to your online reviews promptly and professionally, especially on Google.
Choose a marketing partner who always has your back.
Townsquare Interactive is a local digital marketing agency committed to helping small businesses get found online, attract customers and grow their business. Our custom websites include award-winning SEO, a dedicated marketing team, online appointments, contacts, payments, invoices, and reviews so you can stop wasting money on other expensive business tools and enjoy a true all-in-one marketing solution.
Want to learn more about how we can help you generate your own exclusive leads without Houzz Pro for contractors? Fill out the form below and we'll contact you soon!