By Victoria Putnam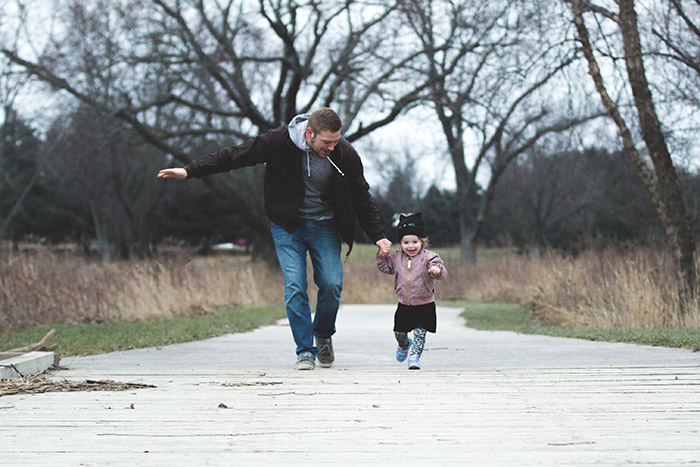 Father's Day is coming up fast! Have you had time to find the perfect gift? It doesn't matter if you're shopping for your husband, your dad, your grandpa or another important father in your life—we've got a few ideas that might help you nail down the gift that will mean the most.
Nothing says I appreciate you like helping to knock a few items off the honey-do list, and Google makes it super easy. Simply type the service you need into the search bar, scroll past the ads and take a look at the map to see the most popular small businesses near you.
Hire a landscaper to get the yard in tip-top shape.
Keeping the yard looking good takes a lot of work, so give Dad a break. Search Google for landscapers near you and browse the reviews to find the best one for the job. Instead of dedicating a day to mowing, weed whacking, raking and watering, Dad can relax and watch the game instead.
Bring in a handyman to tackle little repairs around the house.
Honey-do lists can spiral out of control with a speed that defies belief, so hire a handyman to help Dad check off those languishing household repairs.
Take the car for an oil change, tire rotation and tire alignment.
Is Dad in charge of keeping the family car running? Help him out by Googling reputable mechanics in your area and take the car in for the automobile equivalent of a checkup.
Surprise him with his favorite treat.
Who doesn't love delicious baked goods? Chances are there's a local bakery nearby that's got plenty of treats to choose from, and Google can help you find it. Surprise him with a cake or a dozen of his favorite cookies.
Take him out to dinner.
Read a few reviews and try a new place for dinner! Just make sure the food is something Dad will like so it's a good surprise!
Send him to a massage therapist to work out those knots.
Okay, being a dad is stressful. So many responsibilities! So find a local massage therapist offering a Father's Day special and send Dad in for a stress-relieving massage.
The most important part of Father's Day is making sure you let him know how much you love him and appreciate all he does. If material gifts aren't his thing, give him the gifts of saved time and new experiences. Google can help you find just the people to help, so get searching—Father's Day is almost here!
Subscribe below to have more posts like this delivered directly to your inbox.
Subscribe to Our Blog!