We're all pet lovers at Townsquare Interactive, so it wouldn't be the 12 Days of Small Businesses without highlighting some of wonderful pet boutiques and veterinarians we've had the pleasure of working with over the years. Do you have a furry, four-legged family member? Check out some these pawesome websites.
Three Dog Bakery | Client Since May 2016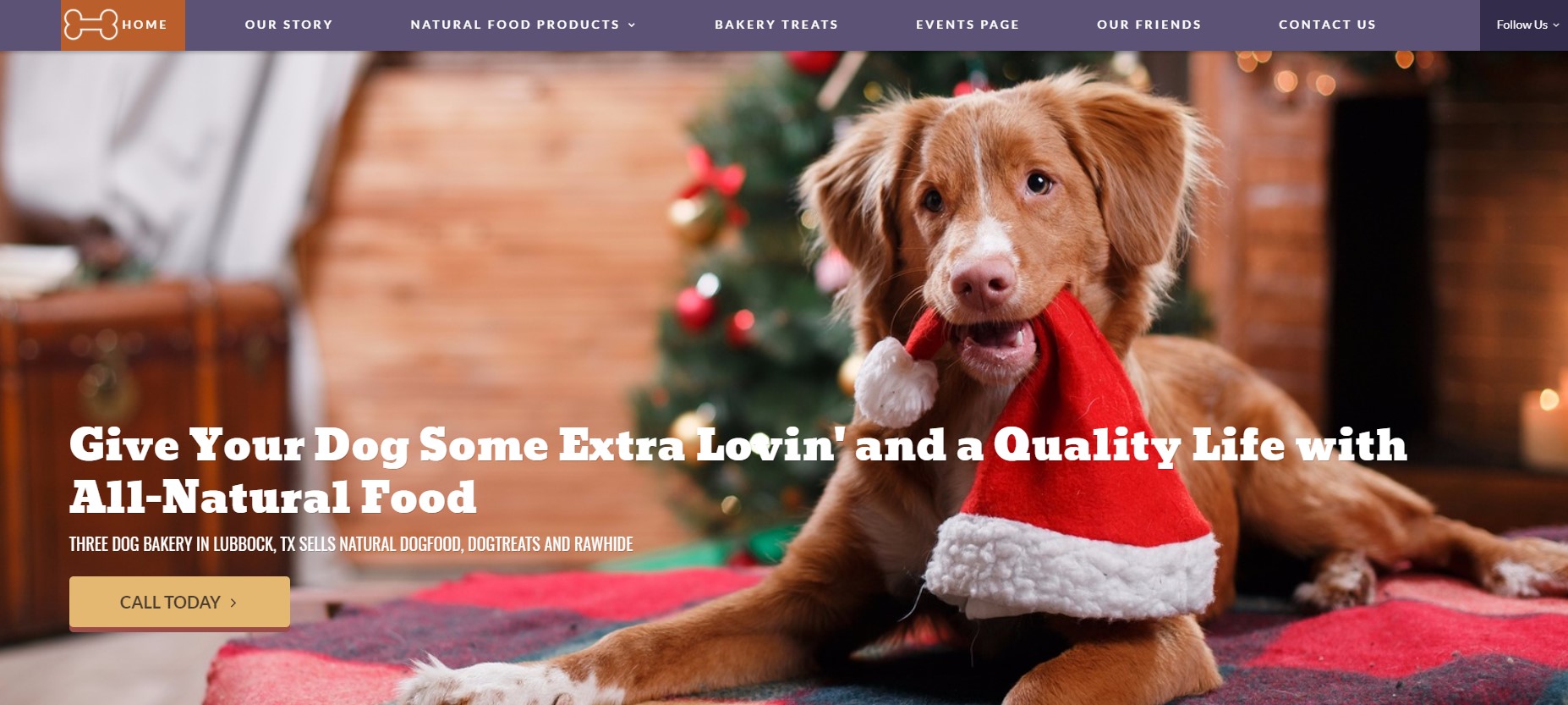 Three Dog Bakery was founded with a mission in mind: to bake from scratch the world's best dog treats and give pet parents everywhere yummy, all-natural dog food they can feel good about feeding to their furry family members. Every year, they host Lubbock's Easter Beg Hunt where you let your dog sniff its way to yummy treats and prizes from their bakery.
---
Sioux Nation Pet Clinic | Client Since January 2015 | https://siouxnationpetclinic.com/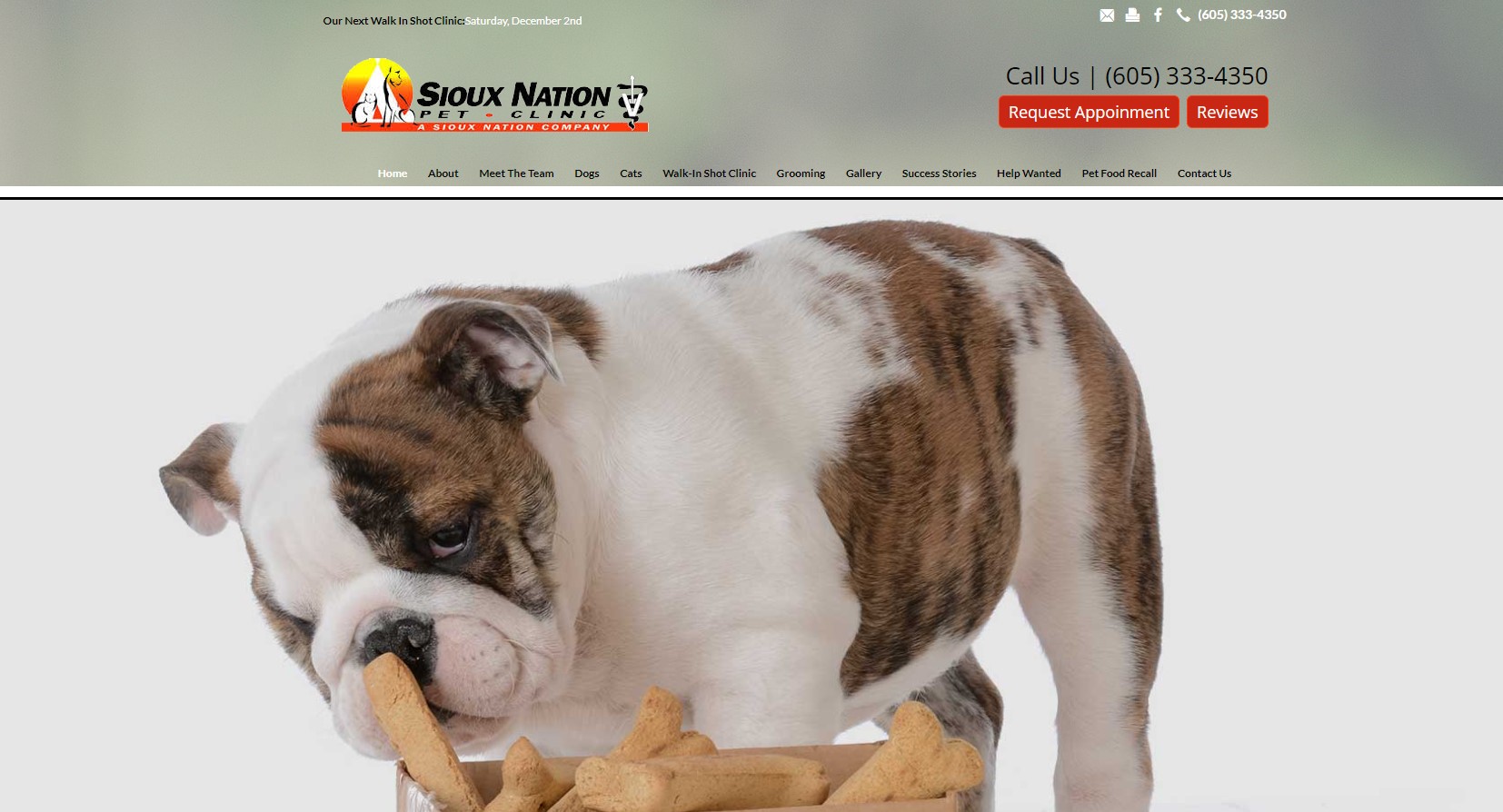 Sioux Nation Pet Clinic started out as THE place to go to have your pets vaccinated, get their nails trimmed and have them groomed. They built a solid reputation based on their monthly walk-in shot clinic, which they still do on the first Saturday of each month. They had lines out the door with customers and their pets. A lot of people started asking if they did X-rays, dental work and surgeries. After much demand, they hired three veterinarians, ordered lots of equipment, built an addition onto their clinic and became a trusted provider of comprehensive veterinary care.
---
Care Pet Clinic | Client Since July 2017 | https://carepetclinictxk.com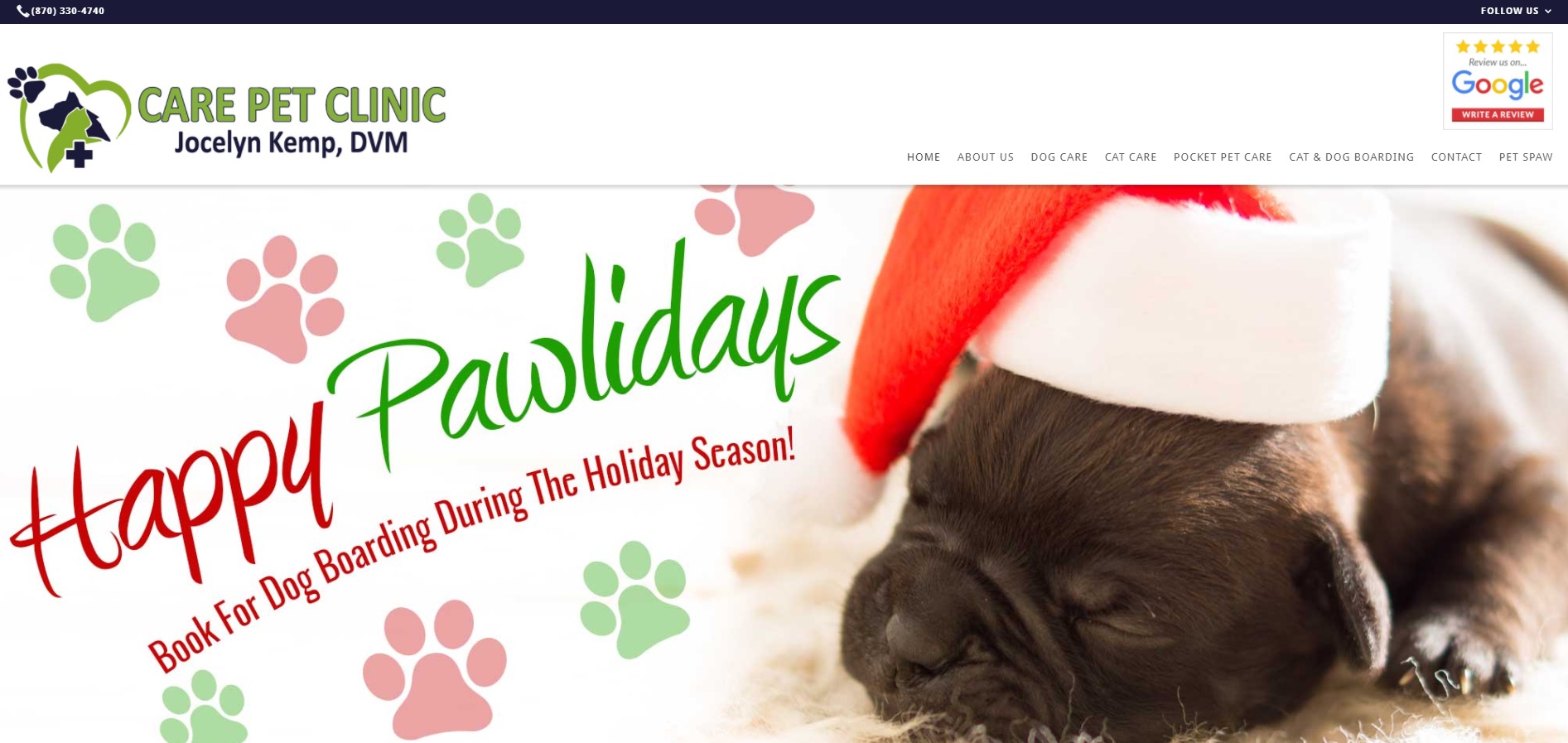 After 10 years in the veterinary field, Dr. Kemp followed her dreams earlier this year and opened her own clinic in May. In her spare time, Dr. Kemp is an active member of Kiwanis. She also enjoys running 5Ks and staying active. She can usually be found running the trails with her husband Spencer and their golden retriever Tuck. The newest additions to their family include a pitbull mix named Crash and three black cats named Dot, Toes and Midnight. 
---
Paws, Claws & Hooves | Client Since February 2017 | https://pchvet.com/

Paws, Claws and Hooves Veterinary Center was started by Dr. Jennifer Corwin, a seasoned veterinarian with over 12 years of experience. She partnered up with Dr. Emily Weier and Dr. John Weekes. The team cares for animals great and small, from horses and cattle to guinea pigs and turtles. They offer laser therapy treatments to aid in healing and also have a convenient drive-thru service.
---
Hope Veterinary Clinic | Client Since September 2013 | https://hopevetclinic.org/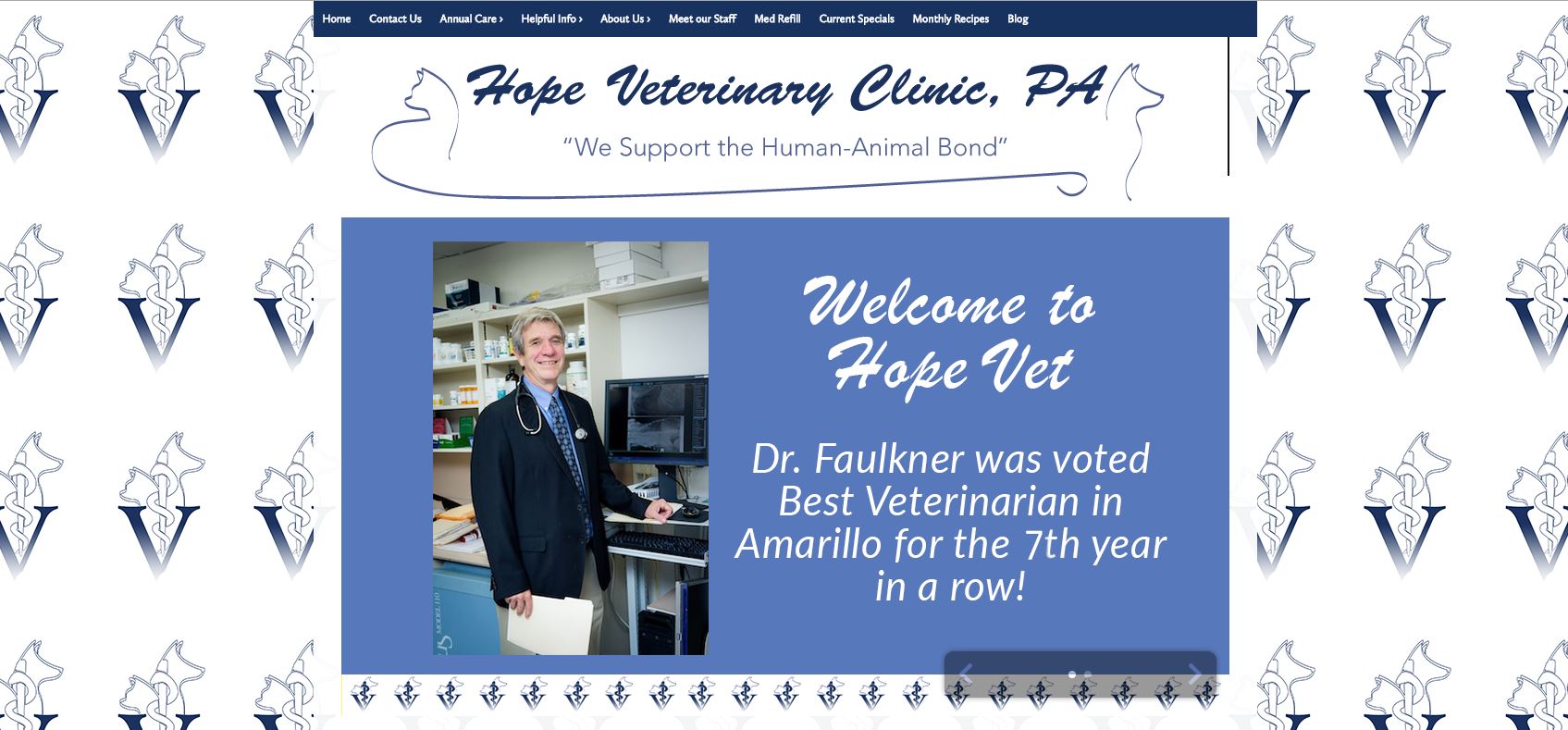 Dr. David Faulkner is a Texas Panhandle native and graduated from Texas A&M with a degree in veterinary medicine. He started Hope Veterinary Clinic, PA soon after with the mission statement: "We support the human-animal bond." He and his staff live that every day. David's other interests include Texas Hold 'em, golf, the occasional fishing trip and, last but not least, Texas A&M football!
---
Zoe's Pet Deli | Client Since February 2014
Owner Diana Crowley named her pet deli and boutique after her dog, Zoe, who she's had since 2004. The store is a combination of her love of essential oils and healthy dog food. She wears many hats while being a mom to her son and often watching other kids in the neighborhood.
---
The Humane Society's Pets Fur People | Client Since October 2013| https://petsfurpeople.org/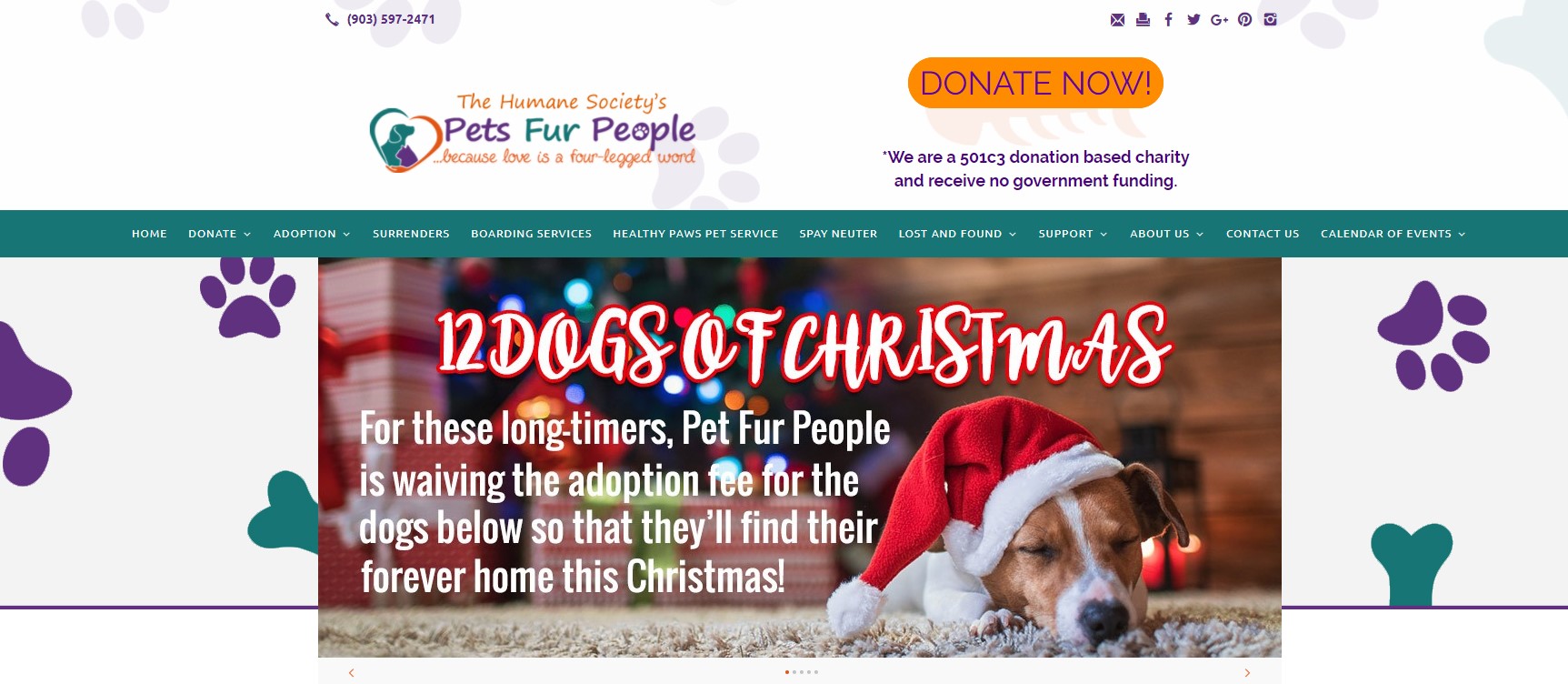 The Humane Society's Pets Fur People is the only no-kill animal shelter in all of East Texas. They are a donation-based charity and receive no government funding. Every December, they do a 12 Dogs of Christmas campaign where they waive the adoption fee for 12 dogs that have been in the shelter for too long. The dogs come with all of their shots and vaccines, a dog bed and a custom-built dog house. If someone you know in Tyler, TX is looking for a dog this holiday season, check out Pets Fur People.
---
Top Knots to Tails | Client Since September 2015 | https://topknotstotails.com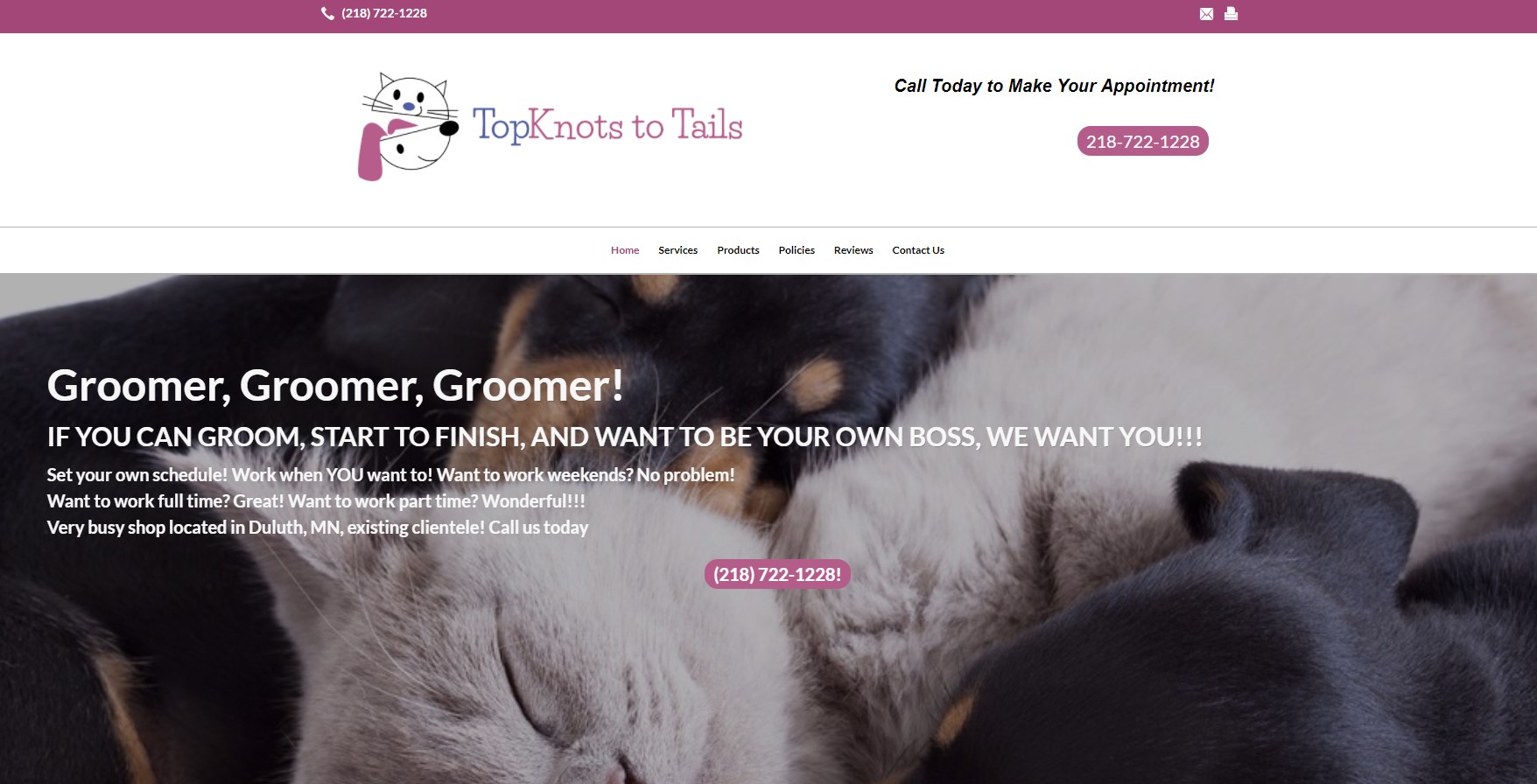 Top Knots to Tails is a grooming salon that is owned by Karla Wirtz and Felicia Nikunen, a mother-daughter team. Both Felicia and Karla have exhibited and bred AKC toy poodles and AKC French bulldogs for over 25 years. They have many AKC champions to their credit. They truly love animals and together have over 50 years of combined grooming experience. They provide a full range of grooming services for both dogs and cats. Over the last year, they have grown so much that they can't hire people fast enough.
---
Purple Pursuit | Client Since December 2016 | https://purplepursuit.org/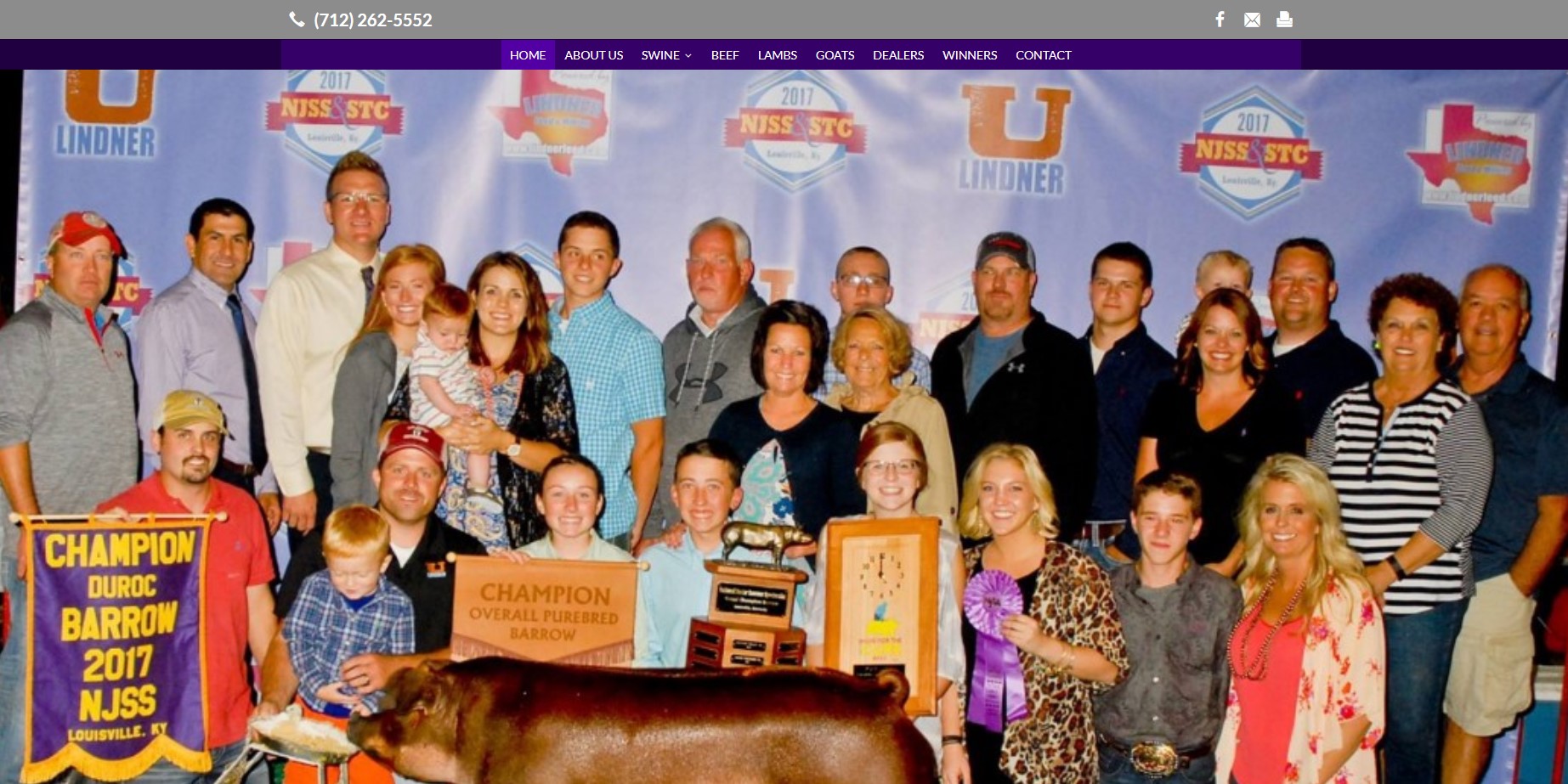 Purple Pursuit® has been a trusted name in Spencer, IA for quality show-animal feed for a decade. Purple Pursuit® Premium Show Pig Feed started out as a special project between Zack Lear (a young 4-H member), Tim Christensen (Spencer Ag Center) and Dr. Fischer (a nutritionist). The goal was to develop a feed that had everything necessary to keep a show pig growing: strong bones, great gut health, excellent body condition and bloom. Dr. Fischer has formulated hundreds of diets for commercial pigs, including for sow gestation, lactation, nursery diets and finishers. They also work with young people in the area to provide agricultural experience and to help them be successful with their projects!
Let's Talk Marketing