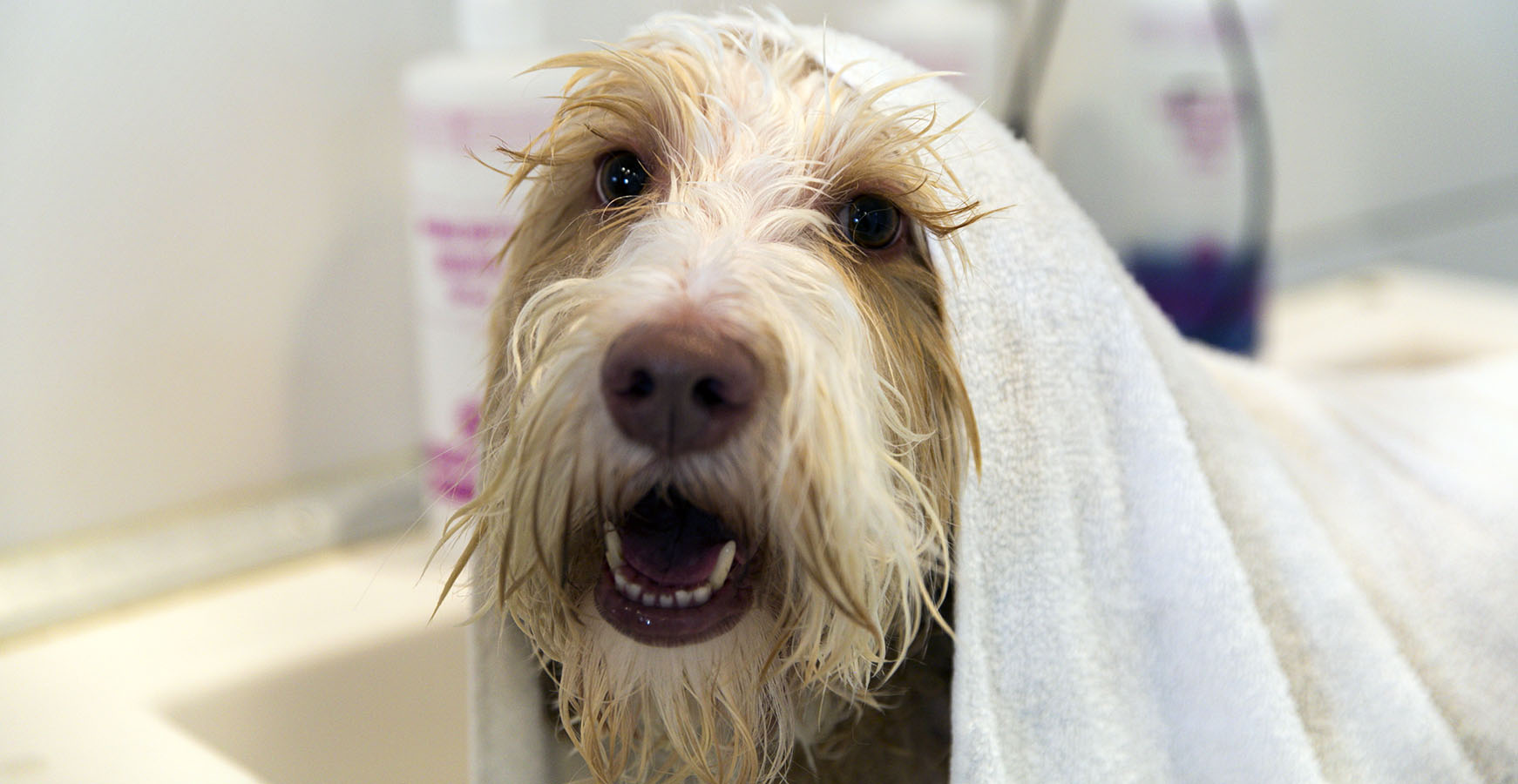 Celebrating Small Businesses: BarkWash & Treat Shoppe
This month, we're celebrating the small business owners who inspire us. Today, that's BarkWash & Treat Shoppe of Meridian, Idaho. Though a relatively new business (they opened in May 2018!), the upscale dog-washing and treat shop is absolutely crushing it. It helps that owner Jaycee Holman is so passionate about what she does.
For years, opening her own dog-washing shop was her dream—inspired by her misadventures in bathing her own two pups. After the single mom's daughter headed off to college, she sold her home and moved back in with her parents to raise the funds to start her small business. "You know you're really serious about pursuing something if you're moving back in with your parents at 44!" Jaycee says. And that move paid off.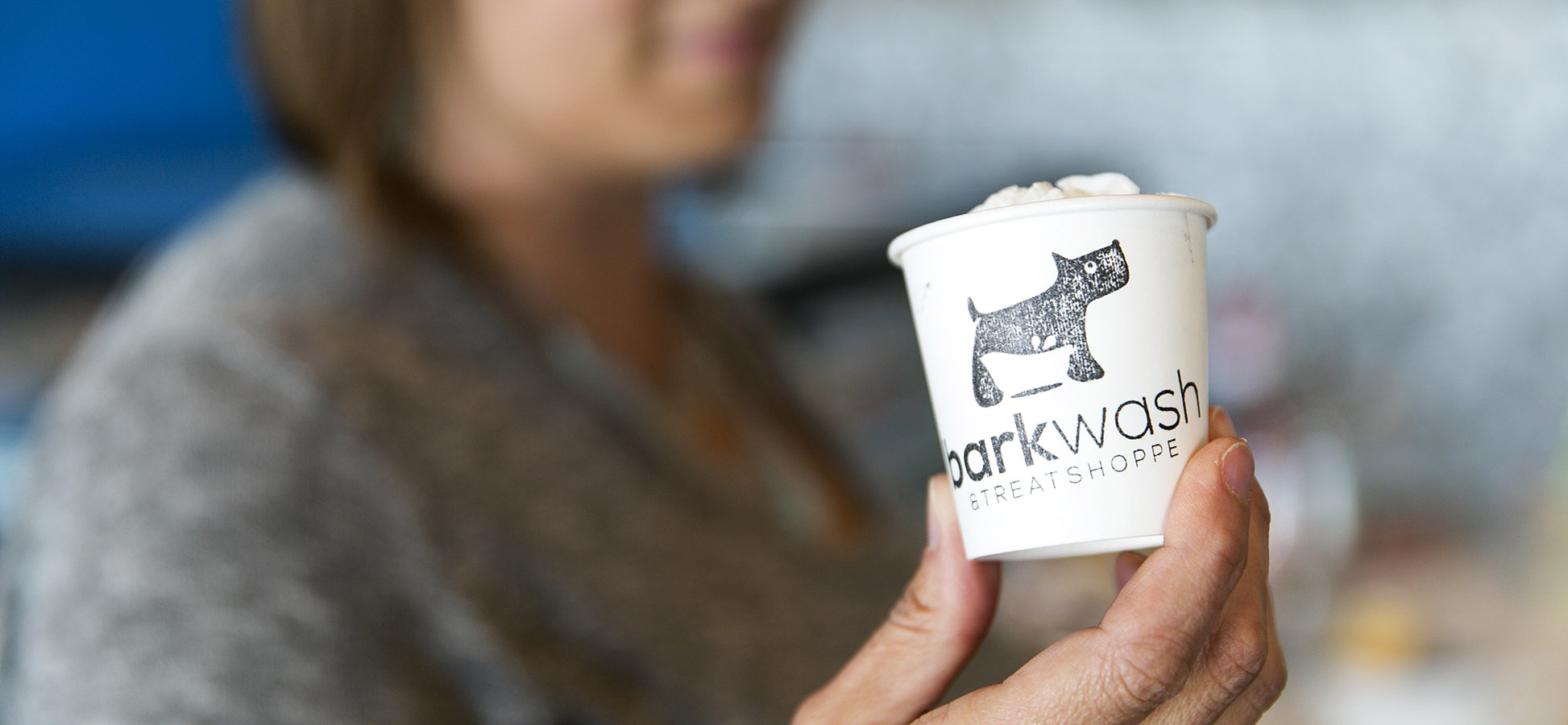 In Her Own Words: Jaycee Holman
I quit my really great government job to start a dog business.
Let that sink in. I left this job where I made good money, had paid sick leave and vacation, had a group of people called I.T. that took care of my technological deficiencies (I miss them far more than they miss me, I'm sure). I gave all of that up to start my own business and be broke for only a couple of years (hopefully). This business was the idea that would not go away—the I-must-do-it-or-I-will-regret-it type of idea.
It all started with a trip to the local do-it-yourself dog wash about three years ago.
It all started with a trip to the local do-it-yourself dog wash about three years ago. I was attempting to wrestle my two big dogs out of the back of my car and into the dog-wash shop. While I love my doggos, I dread this several-time-a-year trip because the shops I frequented were usually just a little bit too cramped, the hair would fly everywhere and the smell wasn't great.
I thought to myself, "You know, if you did this just a little bit better than everyone else, you could really be on to something." This led almost immediately to about 14,000 hours of me scrolling through Pinterest and pinning every single picture I could find of cute dog-wash shops. Fast forward a year, and I saw a picture of the EXACT shop I'd been dreaming about.
I tracked the photo down to a place called Bubbly Paws in Minneapolis, Minnesota. That shop is seriously awesome. As fate would have it, my parents were planning a trip to their farm in Wisconsin, and, lo and behold, which airport do they fly into? You guessed it: Minneapolis. A good friend gifted me a plane ticket, and I invited myself along as the third wheel for their vacation (Mom and Dad, you're welcome). I met up with one of the Bubbly Paws owners, and the rest, as they say, is history.
I spent the next two years researching, planning and researching some more.
"The rest" just had to wait for about two more years for me to catch up. At the time, I had a daughter in high school, and, because I'm a single parent, my dream had to wait. I spent the next two years researching, planning and researching some more. Fast forward to 2017. My daughter had graduated high school and was off to college, so I was ready for my second act.
Now, my days are filled with cleaning hair out of dog tubs, laundry (lots of it), petting ALL the dogs and selling lots of cute doggy birthday cakes and treats—you get the idea. And I couldn't be happier. I am learning so much, and I should be scared, but I'm just too excited to feel anything but pure joy. Now I'm planning for the next location. I jumped off that cliff, and I couldn't be happier.
Why BarkWash & Treat Shoppe Chose Townsquare Interactive
Client Since June 2018
When Jaycee first started her business, she used a local website company, but she needed someone who would be more proactive. And that's what she got from her dedicated digital marketing specialist at Townsquare Interactive. "[She's] always so respectful of my time, and she calls proactively about my business hours and more," Jaycee says.
She successfully brought in new customers with her search engine optimization (SEO) campaign, as well as her pay-per-click (PPC) campaign—which tripled her site traffic and phone calls. Today, her brand and logo are recognizable around town.
These are the products Jaycee used to help her business crush its goals in its first year:

Start Your Business Off on the Right Paw
Are you thinking about starting a small business? Have you already taken the first step toward reaching your goal and need some help getting there? May is all about empowering small business owners and entrepreneurs, but providing that much-needed support is something we're committed to all year long. If you need assistance with digital marketing or want to learn more about how Townsquare Interactive can help you get found online, attract customers and grow your small business, explore our site or fill out the form below to request a free quote.