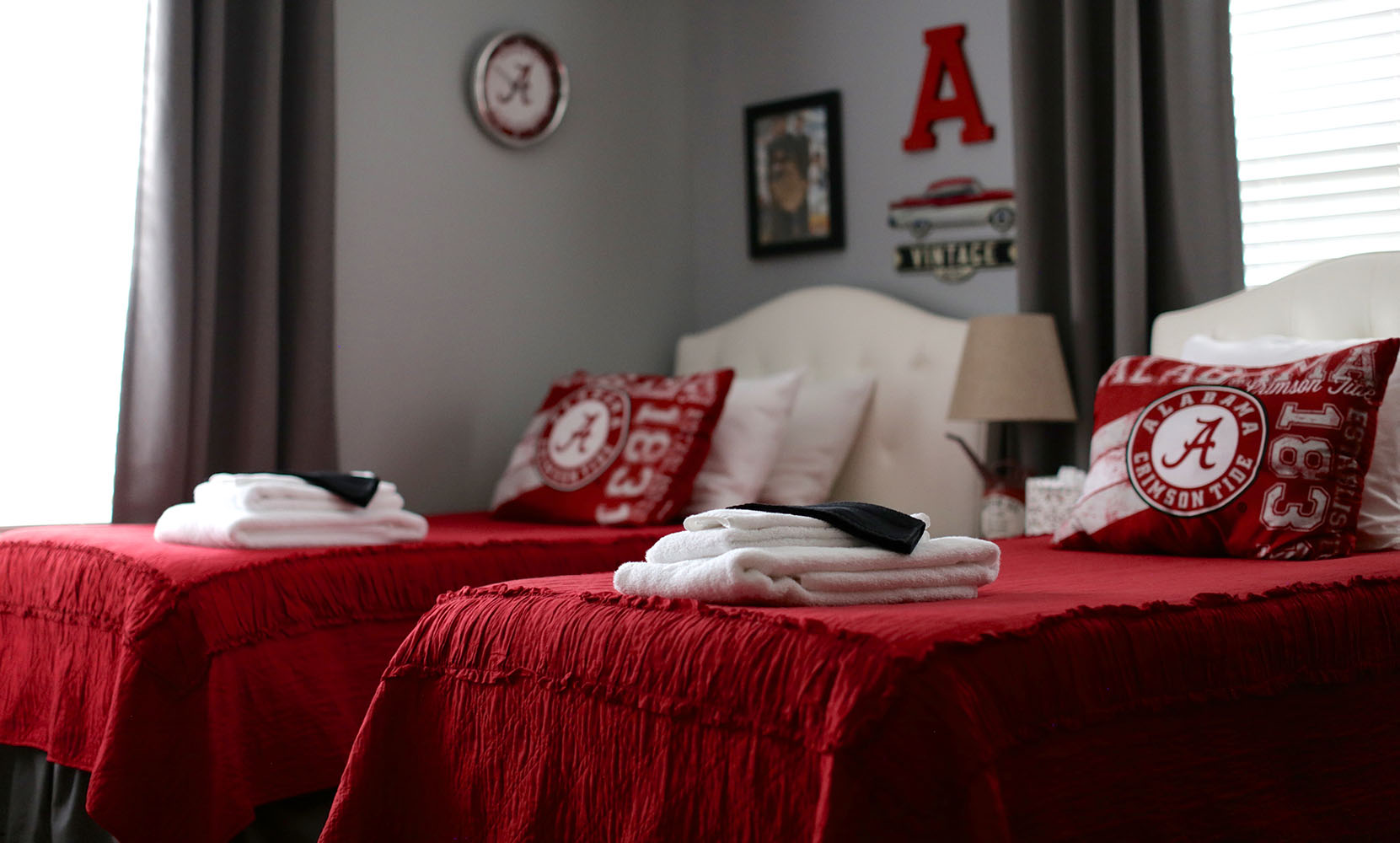 Celebrating Small Businesses: Bama Bed and Breakfast
We're celebrating small businesses this month, and we're capping the first week with Bama Bed and Breakfast. Being a mother comes naturally to Kim Roberts, owner of Bama Bed and Breakfast in Tuscaloosa, Alabama. After years of offering a safe space for more than twenty foster children to regain their footing—and even adopting three—Kim has a deep understanding of what it means to be a mom, and it carries over into how she runs her bed and breakfast. "The mothering just continues," she says. "And I think that's appropriate."
In Her Own Words: Kim Roberts
Kim and the rest of the crew at Bama Bed and Breakfast welcomed us into their lives to give us an inside look at their business. That gave us the opportunity to hear Kim tell her story in her own words. Watch the video below to see what she had to stay.
Why Bama Bed and Breakfast Chose Townsquare Interactive
Client Since February 2017
When Bama Bed and Breakfast first opened its doors, Kim was still attempting some outdated marketing techniques: pen and paper. She quickly realized that building a strong online presence was going to be the best way to reach the widest audience possible. So, she partnered up with us!
"It was time to upgrade some things with our business, and one of those biggest things was our website," Kim says. So, to start building Bama Bed and Breakfast's online presence, we designed a website and wrote custom content that was both informative and full of personality. That content included SEO keywords selected by our in-house analysts, which have helped Bama Bed and Breakfast rank high in search engines for their industry and location.

Let's Build a Personalized Marketing Plan for Your Business
Are you thinking about starting a small business? Have you already taken the first step toward reaching your goal and need some help getting there? May is all about empowering small business owners and entrepreneurs, but providing that much-needed support is something we're committed to all year long. If you need assistance with digital marketing or want to learn more about how Townsquare Interactive can help you get found online, attract customers and grow your small business, explore our site or fill out the form below to request a free quote.