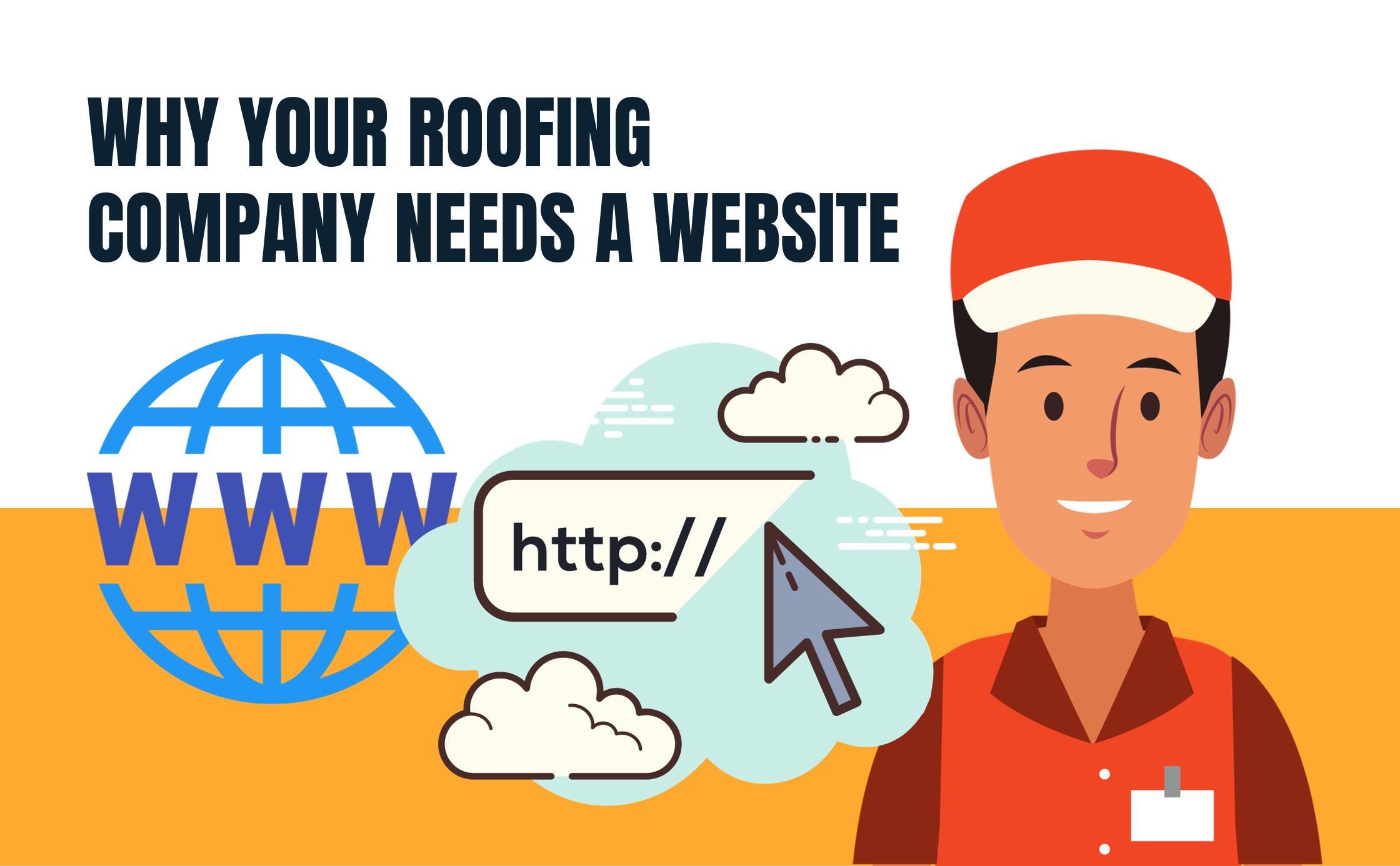 Did you know that businesses that use their websites to connect with customers see an average 15-50% growth in revenue?
Building an effective web presence for your roofing company is essential to staying competitive, and compelling roofing website design is critical to ensuring your success.
As a specialist roofing web design company, Townsquare Interactive is uniquely positioned to help your business succeed.
In this guide, we've outlined the benefits of an effective online presence to help you understand why your roofing company should have a website.
Accessibility
A website provides your customers with around-the-clock access to information about your services and products. This makes it easier for them to research on their own time without waiting for business hours or calling your office.
It also makes it easier for customers to contact you – they can access your website at any time of day or night and easily submit a request for service.
Increased Reach
A website gives your roofing business an opportunity to reach far more potential clients than traditional marketing methods.
With a website, you can target customers in different locations, increasing the reach of your business.
You can also use your website to expand into new markets and promote special offers or discounts to encourage customers to try your services.
Improved Visibility
An online presence increases your roofing business's visibility, mainly if you focus on SEO (search engine optimization).
SEO gives your website a higher ranking on search engines and increases the chances of potential customers finding you when they need roofing services.
With an effective SEO strategy, your website can appear in local searches for roofers, making it easier for customers to find and hire you.
Brand Building
A professionally-designed website can help you build an impressive and recognizable brand identity for your business.
Your roofing website design, content, and layout can all be used to create a unique experience for visitors that reflects your roofing company's values and services.
This will make it easier for customers to remember you when they're looking for roofers in the future.
Improved Customer Relationships
Having an online presence lets you stay connected with customers and keep them up-to-date about your services, special offers, and any new developments at your business.
Using blog posts, newsletters, or social media campaigns can help you engage customers and build relationships that lead to long-term loyalty.
Easier Lead Generation
Lead generation is critical for any roofing business, and a website can be an effective tool for gathering leads.
You can use websites to generate leads by giving potential customers incentives such as discounts or free estimates in return for submitting their contact information.
You can also include forms on your website so visitors can easily submit requests for service or contact you with questions or concerns.
Having an effective lead generation system in place can help your roofing business grow and keep customers coming back for more.
How to Optimize Your Roofing Website
Now that we've discussed the benefits of an online presence for your roofing company let's look at some tips to help you optimize your website.
Design and UX
Your roofing website design is crucial – it should be visually appealing, easy to navigate, and use images and videos well. Calls to action should also be prominent and clearly visible.
You should also consider user experience when designing your website – think about how visitors are likely to interact with your site and make sure all the necessary information is easy to find.
High quality images are also crucial – customers usually form their first opinion of your business from the pictures they see, so make sure they reflect your roofing company's professionalism and quality.
Content
Content is king when it comes to creating an effective online presence for your roofing business. Quality content can help establish your company as an expert in the roofing industry, build trust with potential customers, and increase visibility on search engines.
When creating content for your website, think about the goals of your roofing business and what kind of information customers will likely be looking for.
You should also focus on producing content that is relevant to your local area – by including location-specific keywords and phrases; you can ensure that your website appears in local searches and draws in more customers from the surrounding area.
Finally, don't forget to add contact information so potential customers can quickly contact you.
Mobile-Friendliness
With more people accessing websites on mobile devices than ever before, your website needs to be optimized for mobile.
Your roofing website design should be responsive and work equally well on desktop and mobile devices. This will ensure that visitors have the same seamless experience regardless of what device they are using.
SEO
SEO is an absolute must if you want your roofing business to succeed. Using the right keywords, optimizing your page titles and meta descriptions, and ensuring your site is indexed correctly are all important for increasing visibility in search engine results.
How Townsquare Interactive Can Help
Having a strong web presence is essential for any roofing business to stay competitive in today's market. Not only does it give potential customers access to information about your services, but it also helps you build brand recognition and reach new markets.
At Townsquare Interactive, we specialize in creating custom-designed websites for roofers. As part of our roofing website builder service, we provide SEO, mobile-friendly design, and compelling content creation to help your business succeed.
Our team of experts will work with you to create a website that captures the essence of your roofing company and meets all of your needs.
Contact us today to learn more about how we can help you build an effective online presence for your roofing business. We look forward to hearing from you!