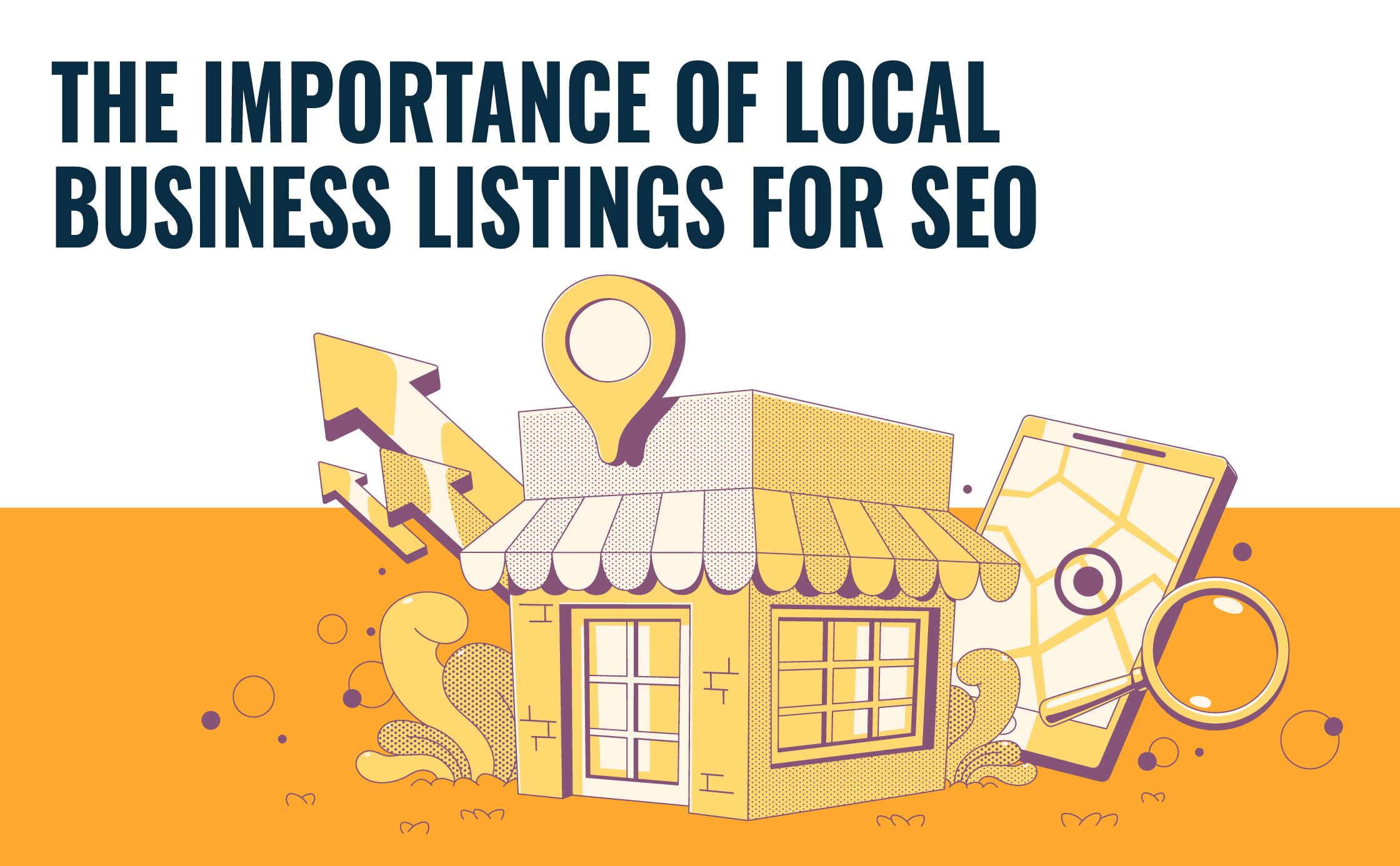 As a small business owner, SEO (Search Engine Optimization) can be an intimidating concept to wrap your head around. How do you ensure that potential customers can easily find your business online?
One simple way is by optimizing and maintaining local business listings–which not only makes it easier for customers to discover you, but also allows search engines like Google to more accurately demonstrate relevant results when people search with queries related to the products or services offered by your business. Read on to learn why local listings are essential for better visibility in search engine rankings and how easy they are to set up!
What are Local Business Listings and why are they important for SEO
Local Business Listings are a crucial factor for boosting your company's online visibility and search engine optimization (SEO). These "citations" refer to any mention of your business' name, address, phone number, and website across various online directories, maps, and review sites.
By claiming and optimizing these listings, you not only improve the accuracy and consistency of your business information but also increase your chances of ranking higher on search engine results pages (SERPs). When search engines recognize your business's presence across multiple reputable platforms, they consider it as a trusted and authoritative source of information, which leads to higher trust and relevance scores.
As a result, local business listings can drive more traffic, leads, and sales to your website, making it an integral part of your SEO strategy.
How to optimize your business listings for better visibility
In order to improve the visibility of your business, it's important to optimize your online listings. This means making sure that your business name, address, phone number, and other important information is consistent across all platforms, including Google, Yelp, and other directories.
It's also important to include high-quality photos and detailed descriptions of your products or services to help attract more customers. And don't forget to encourage satisfied customers to leave positive reviews – the more positive reviews you have, the higher your business will rank in search results.
By taking these steps to optimize your listings, you'll be able to improve your online presence and attract more customers to your business.
Strategies for getting your business listed in local directories and review sites
In today's digital age, having your business listed in local directories and review sites is crucial for gaining visibility and attracting potential customers. But how do you get your company noticed among the sea of other businesses?
One effective strategy is to create a complete and compelling online profile, complete with accurate information and eye-catching images. It's also important to encourage satisfied customers to post positive reviews, which can increase your ranking on the site.
Additionally, make sure to keep your information up-to-date and respond promptly to any negative reviews or customer inquiries. By following these tactics, your business can stand out in the crowded world of online directories and reviews.
Benefits of local business listings beyond SEO
While many small business owners may think that listing their business on directories is simply a way to improve search engine rankings, the benefits of local business listings go beyond just SEO.
First and foremost, it helps customers find your business more easily. With the majority of people conducting online research before making a purchase, having a strong online presence can be the deciding factor between your business and a competitor's.
Additionally, being listed on directories can help build brand awareness and legitimacy. When your business pops up on multiple directories, it reinforces the notion that you are a reputable and established business in your local community.
Finally, local business listings provide valuable business insights, such as customer reviews and demographic information, that can help you make informed decisions about your marketing strategy and business operations.
Trust the experts at Townsquare Interactive to manage your local business listings
Local business listings are a powerful tool for digital marketing, as they can help drive SEO and ultimately lead to more customers and more revenue. While managing your local business listings may seem daunting and time-consuming, the rewards of an enhanced visibility from having accurate and up-to-date local business listings will be worth it in the end. That's why it's so important to trust a team of digital marketing experts who understand how to navigate these business directory listings and can help get your business in front of more local customers searching in your area.
Fill out the form below to learn more about our business directory management services and start expanding your online reach today.