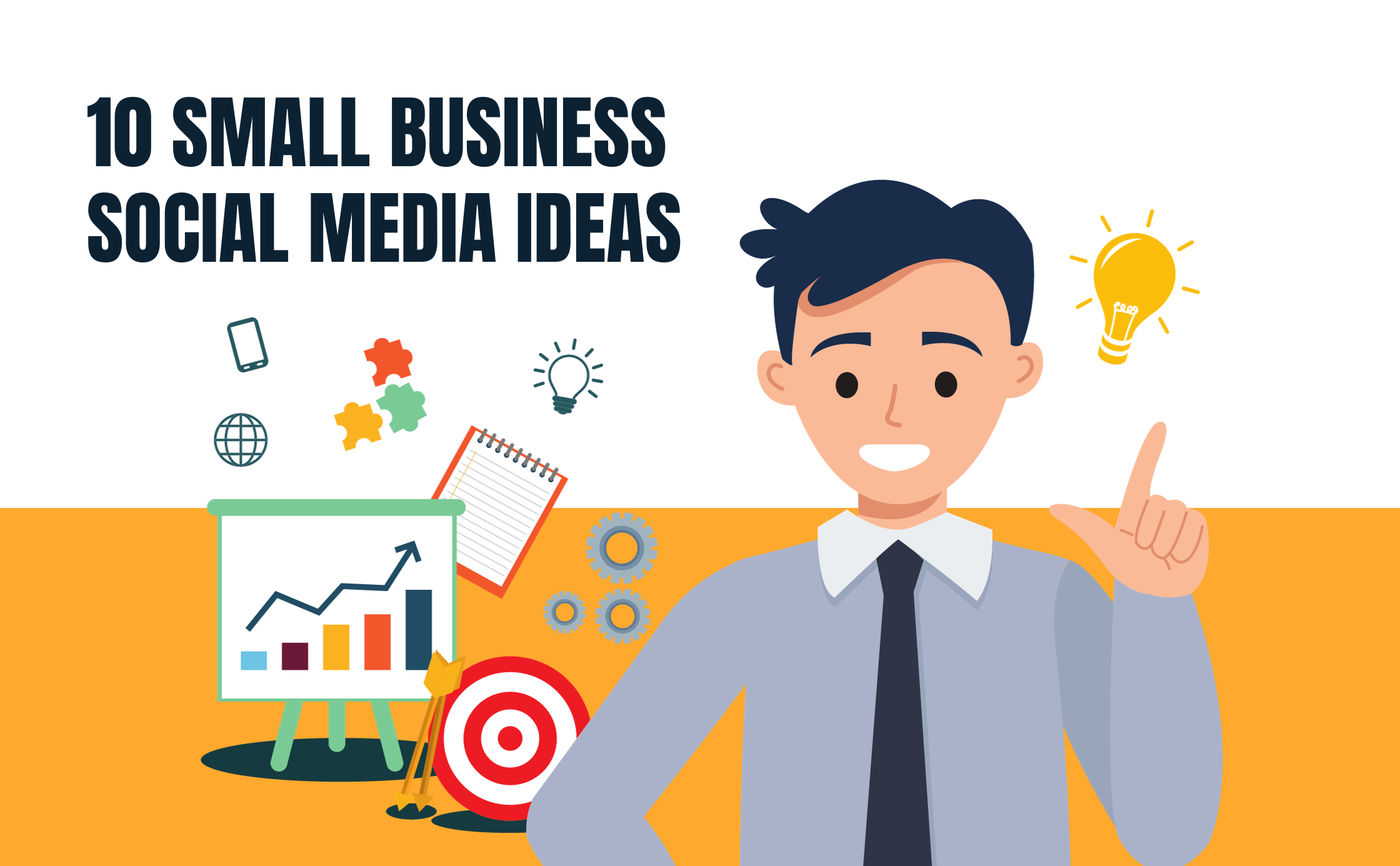 Social media is a low-cost marketing channel small businesses can use to expand their reach and build connections with their target audience. With the right platforms, content, and messaging – your brand can establish an online presence and familiarize your followers with your products and services.
It's expected that there are over 4.76 billion active social media users. We only expect this number to continue to grow in the upcoming years. As a business, you can capitalize on this by diversifying your content and staying strategic with your approach to social media marketing for small businesses.
Here are 10 small business social media ideas you can try today:
1. Turn Top Performing Blogs Into an Instagram Carousel
If a blog performs well organically, it will likely perform well on social media. Instead of posting a stock image and adding a link to your blog, turn it into a visual, easy-to-digest carousel. This way, your followers can learn from your content without leaving Instagram.
Blog content can also be used for Instagram stories, Facebook posts, and even as a script for an upcoming LinkedIn Live. When repurposing your SEO content, you can maximize the ROI and keep your followers informed and engaged across various platforms.
2. Create Pinterest Boards and Pins
Social media users use Pinterest to shop, brainstorm, and search for inspiration. Growing your presence on this platform will keep your products top of mind and increase web traffic.
If you're running out of ideas on how to use Pinterest in your social media strategy, consider:
Gift Guides
Holiday or Seasonal Content
How-tos and Guides
Video or carousel pins
Top products
Boards by category (clothes, furniture, etc.)
Don't be afraid to use your competitor's Pinterest posts and boards as inspiration. What content can you mimic or make your own? What's something your competitors aren't doing that you can do? Get creative, optimize, and test a few ideas to find what works for you.
3. Engage With Your Community
Social media management for small businesses is about more than the content you create. You want to focus on building a thriving community that loves and appreciates your brand. One of the best ways to do this is to ask questions in the copy, respond to comments, and stay on top of your inbox.
Social media managers should carve out at least 5-10 minutes daily for community engagement. This will show your followers that you're active on every platform and care about their experience.
4. Jump on TikTok Trends
TikTok trends are a fun-filled way to get more eyes on your content and increase your likelihood of going viral. It also makes your small business feel more relatable, especially for a younger audience.
You can use the TikTok Trend Discovery feature to find trending topics on TikTok. This free tool helps businesses and content creators find trending hashtags, songs, and creators. You can also narrow your search by country to see what's trending in your area.
5. Play With Different Types of Content
Always aim for a healthy mix of content in your social media marketing for small businesses. For many, social media is an escape. They use it to unwind and relax after a long day. That means they don't always want to look through content constantly aimed at selling to them.
When you highlight your employees, humor, purpose, or values, you're humanizing your brand and giving your followers a taste of your company culture. This is a great way to improve your brand's image and increase credibility.
6. Host A Social Media Contest
A social media contest is an effective way to generate excitement around your products and services and grow your social media following. With the right approach, you can expand your reach and bring more web traffic to your website. Social media contests work great with holiday content, product launches, and anniversaries. You have an opportunity to get creative and have fun with your approach.
Here are some common social media contests you can try:
Photo Sharing Contest
Hashtag Challenge
Tag a Friend
Share an Experience
Like to Win
7. Ask More Questions
A great way to increase post engagement is to end with a question. Whether it's a business question on LinkedIn or something playful on Instagram, this small adjustment in your messaging can help increase engagement and increase your post visibility.
8. Switch Up Your Scheduling Cadence
If you only post content at the same time and day every week, it's time to switch things up. Switching up your scheduling cadence will help you better understand your followers' behaviors and see when they're the most active online.
For example, if you only post once a week, consider upping it to two or three times until you find your sweet spot for that platform. How often you post may vary depending on your industry, so don't be afraid of trial and error.
9. Go Live On LinkedIn
If you own a small B2B business, LinkedIn Live can be a great interactive content type to generate more leads online. LinkedIn also has a lead-gathering feature, so you can gather registered attendee emails and use them for lead gen.
To get started, simply:
Pick a topic
Choose a date and time
Market the event on social media and email marketing
Gather leads and connect with them after the event
10. Focus on Short-Form Video Content
Videos are arguably one of the most popular types of content you can create. In fact, studies suggest that 72% of social media users prefer video content over different types. The beauty of short-term video content in today's digital age is that it doesn't need to be professional or perfect. Social media users prefer content that has an organic feel. This helps humanize and improve your brand's online image.
Take Your Small Business Social Media Strategy to the Next Level
Social media is invaluable and every small business can benefit from it. No matter which small business social media ideas you choose to focus on, the team at Townsquare Interactive is here to help.
We're the experts in social media management for small businesses. Our team has hands-on experience helping small businesses establish their online presence.
Contact us today to learn how we can help with your small business's social media.