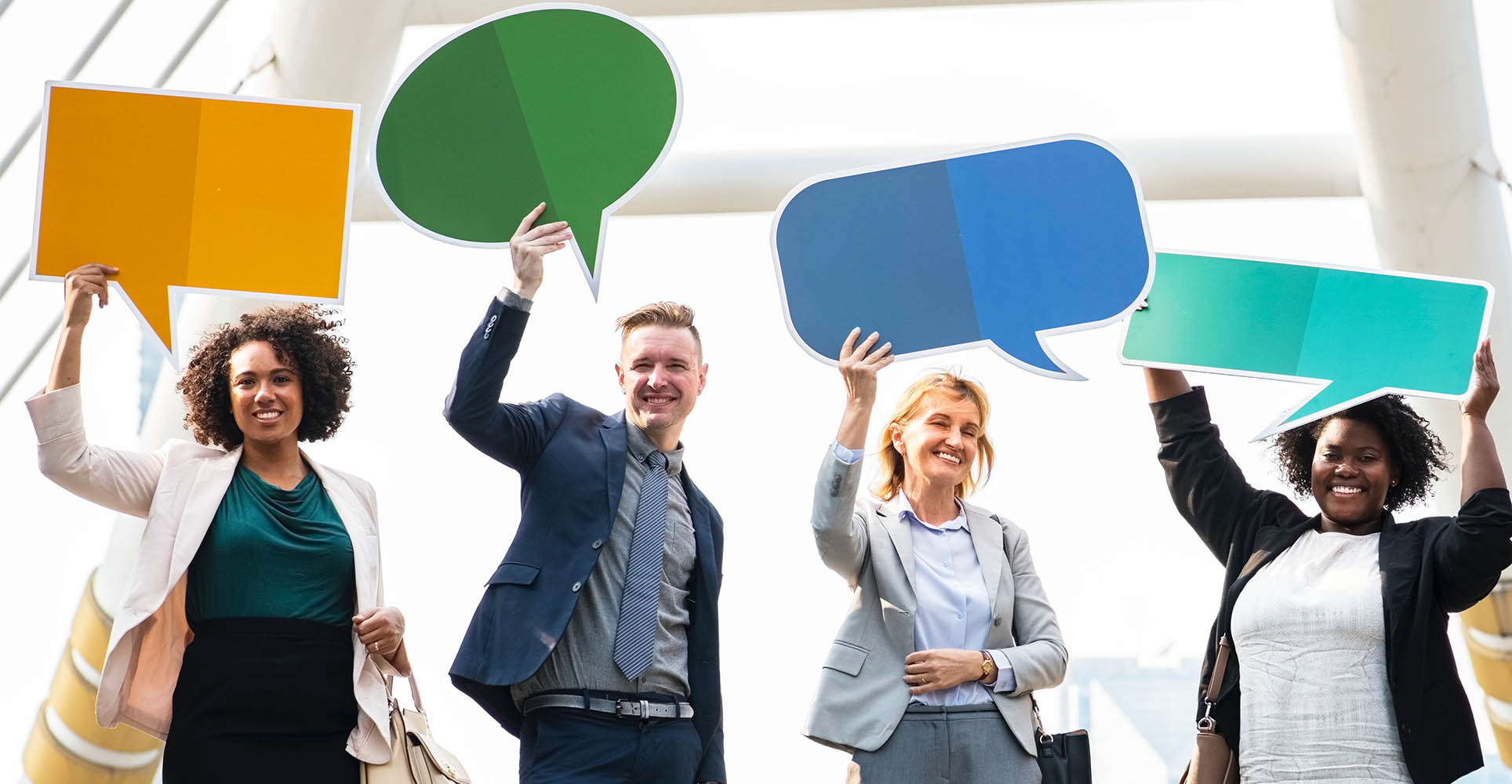 How Reviews Impact Local SEO
Did you know online reviews play a supporting role for local SEO? If you think about it, it makes sense! Before a customer makes a purchase or visits a storefront, they want to be assured they're making the absolute best decision. One of the first things a customer is going to do is check out the online reviews.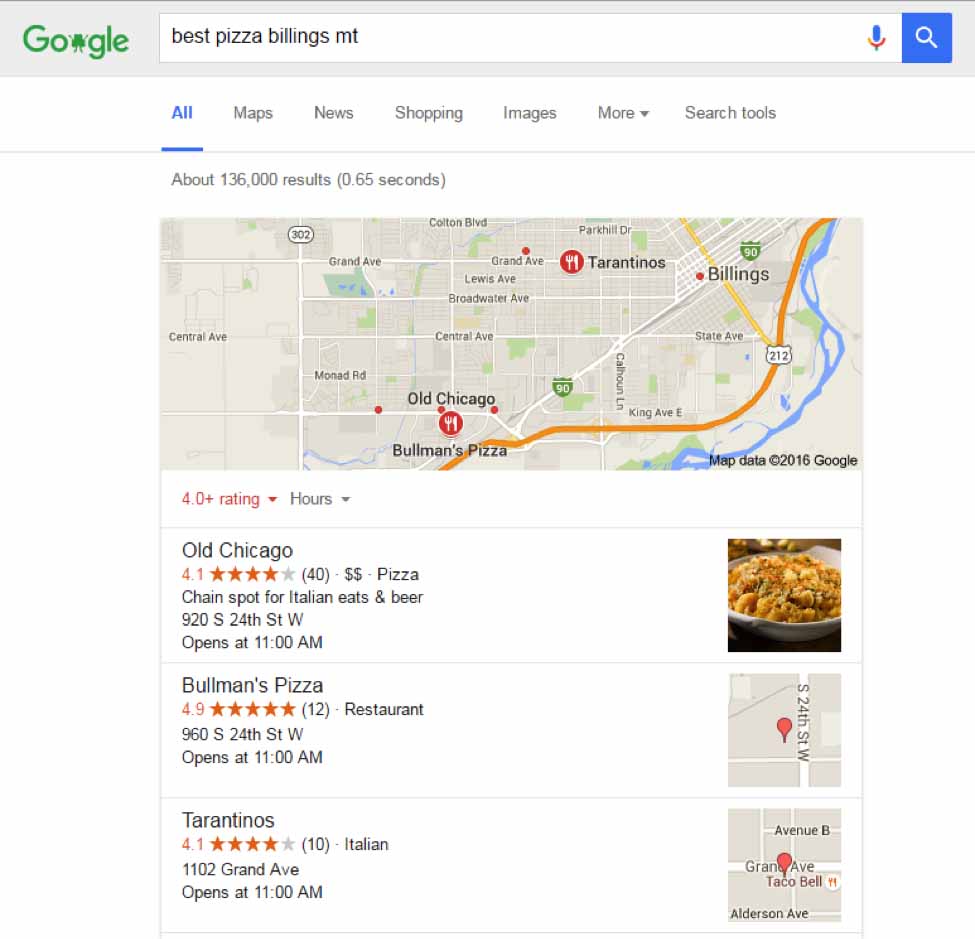 If a business has accumulated a large number of positive reviews, a customer is going to feel more confident in the business. Positive reviews build customers' trust in a business and search engines are going to recognize a business that has garnered positive reviews.
If you do a search for "best pizza billings mt", you'll notice the businesses at the top of the map listings tend to be the ones with the most reviews.
If you want your business to show up in the search results (as shown to the right), gather as many positive reviews as possible.
How to Earn Positive Online Reviews
If you're having trouble gaining reviews, it may be because you haven't talked about it enough with your customers. The first step is to guarantee you're providing the absolute best customer service experience for your patrons. Then, let your customers know how important their feedback is to you as a business owner. Place signs around your store showing the different places customers can leave reviews. If you don't have a storefront, ask for a review on your business cards.
Another great resource to ask for reviews is your business' social media platforms.
For example, create a post on Facebook/Twitter/Instagram about leaving a review and include a link to your Google My Business listing. Make it as easy as possible for your customers to access your review site. If they've had a superior experience with you, they will feel inclined to leave a review. Making your review site easily accessible will increase the chances of your happy customers leaving you a positive review!
Where to Solicit Online Reviews
What's the best place for earning reviews for your business? One of the most trusted sources for reviews is a business' Google My Business listing. If you don't already have a Google My Business listing claimed and verified, it's important to do so.
Related: How To Create the Perfect Google My Business Listing
Customers are 38% more likely to visit a business that has a completed Google My Business listing.
Nowadays, having a completed Google My Business listing is imperative for local search. But Google won't show your business' reviews until you have at least five reviews. So spread the word about your Google My Business listing! Make sure your website is linked to the listing, and encourage your customers to provide feedback on their experience with your business.
It's important to build a presence with other review sites as well. Whether it's Yelp, Trip Advisor or Facebook, reviews across multiple platforms reinforce the Google reviews your business has earned.
There are several factors that go into ranking on page one of Google. But, being a business that has several positive reviews is a great step in the right direction. Happy customers, a great reputation, and positive reviews will help lead you to where you need to be on the search engines! Get in touch with us to learn about how we can help you get there.
More Traffic. More Leads. More Customers.
We help you find your ideal customers, drive traffic to your website and keep business running smoothly. Fill out the form below to start a conversation with one of our digital marketing pros.