by Scott Johnson

1. Get your Business page setup and verified.
This is a whole other conversation itself, but if you don't have a Google My Business (GMB) page to begin with, you can follow the instructions Google has provided.
Click HERE to learn how to verify your business through Google.
2. Once your page is verified, fill out your business information.
Business Name: Include any punctuation.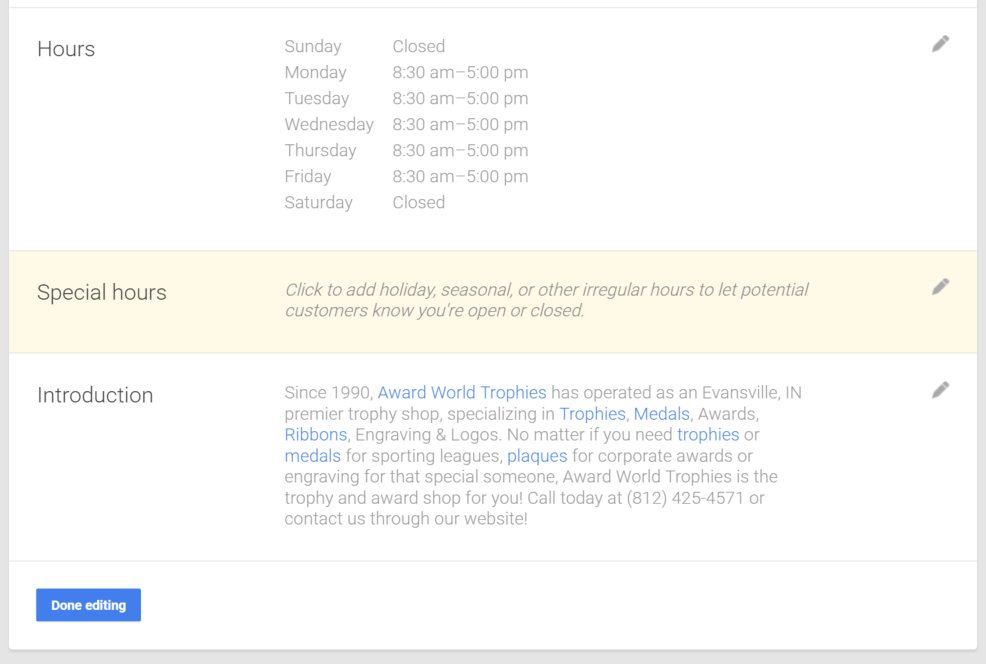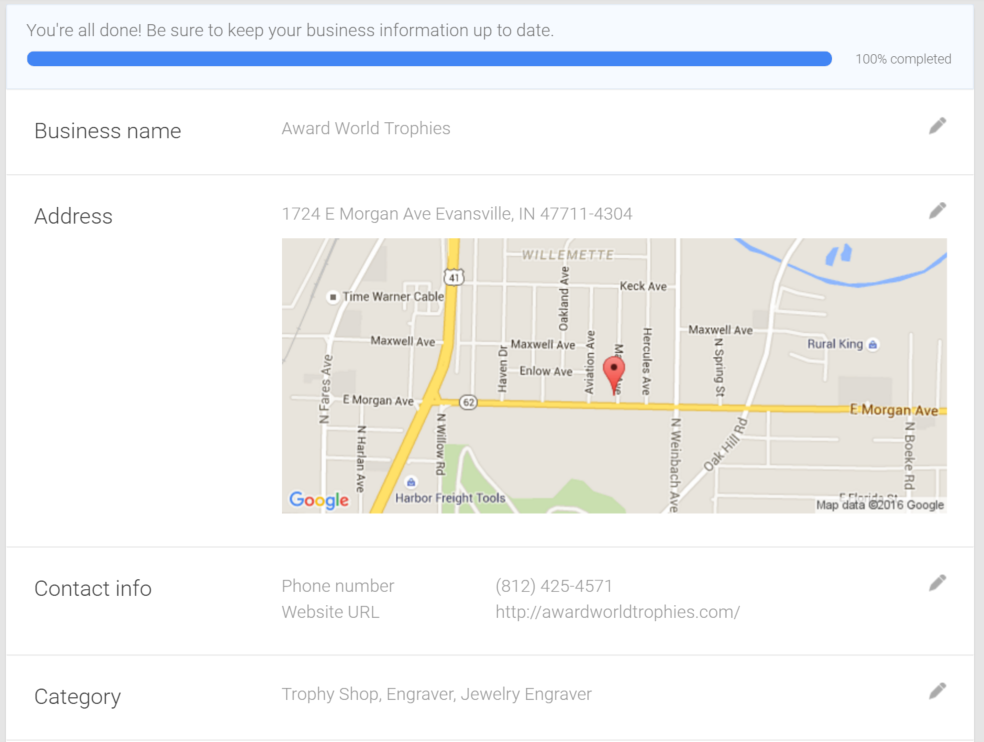 Address: Enter the mailing address of your location. Google will send the verification postcard to this address. If you have a brick and mortar location, this address will display as is on your listing. If you're a contractor or in the service industry, it's okay to send the postcard to your home or office to verify the general area you serve. You can put an "X" mile radius on this or enter different zip codes of the specific areas you serve.
Don't worry, your home address will not be displayed to the public!
Phone #: List one primary phone number where your customers can reach you.
Website: Provide the direct link to your website.
Categories: You will have the option to select 10 different categories from the list Google provides. It will also give you the option to select a "Primary" category. This is critical!
Hours of Operation: Google will give you the option to input numerical hours, Mon-Sun. Unfortunately, for now, if you are flexible with your work schedule you cannot type in "by appointment". The best advice I can pass along, and this is the same for service industries as well, is to put the time you first want to begin taking phone calls and the time you will stop receiving phone calls.
Special Hours: This is an option to give business owners the option to put in special holiday closings or hours, so if you're closed on New Year's Day, for example, you can indicate this on your listing.
Introduction: This is a paragraph of a few sentences that summarizes your business. Try including your business name, services, service area and a call-to-action that separates you from your competitors. You can link to individual pages of your website in this section. Do this if possible.
Overview of Business Info: You should be able to knock out this information fairly quickly. Just make sure your information is correct and consistent from what's on your GMB listing, website, Facebook and other Social Media Platforms. You don't want to turn away customers because your hours didn't match up!
3. Manage photos: add photos for your business.
Profile Picture, Logo, Cover photo (similar to Facebook)
Other picture options depending on your type of business
If you're a brick and mortar: interior/exterior shots, photos at work, team photos, work samples
Google requests that you add at least 3 photos for each option. A friendly heads up – Google shot its business owners an email not long ago suggesting that these photos of different categories be added. If Google asks, just do it!
Photos are great because they show off who you are as a business. I highly suggest taking 15-20 minutes every month and capturing new photos of every aspect of your business you can think of. If you don't add photos, chances are your customers will.
4. 360-degree Virtual Tour of the inside of business.
Give consumers a personalized experience by showing them what your office looks like.
This isn't a free feature, but you can request a free quote from Google here.
Images taken by a professional photographer through Google, and your tour is shown on Google Maps. You have the option to embed this virtual tour on your website. It's user-friendly for customers and shows off your business before people even go into your store. A Virtual Tour gives you credibility and sets you apart from your competition.
I don't know many businesses who take advantage of this, so it may be worth requesting a quote. Within 48 hours, a photographer will contact you.
5. Reviews, Google + and Google Analytics.
Reviews
You have the ability to manage reviews left about your business through your GMB listing as well! What exactly do I mean by "manage reviews"? Simply put, you can respond to these reviews left by customers.However, you cannot delete these reviews.
Google+
When you set up a GMB listing, you automatically set up a Google+ profile for your business. In short, this is Google's social media channel, and it's a great way for you to socially connect with customers and fans.
Google Analytics & Insights
You'll see this often when logging into your GMB listing. These are statistics regarding who has seen and clicked on your particular listing.
In summary, inputting information about your business into a Google My Business listing is a direct registration and reflection of your business through the most popular search engine in the world. When consumers search for you online, this is one of the easiest ways to make sure they can find you.
Want us to handle this for you? No problem, that's what we're here for!