"I feel like I'm believed in by you guys."
Henry Meyer is a pillar of his community, a devoted father and a hardworking small business owner. For him, Eastside Fish Fry & Grill represents a fresh start and a means to lift people up – the same way his passion for cooking lifted him up.
Born on a dairy farm in Elma, Henry grew up watching his grandfather work every day, without complaint, to provide for his family. That included hiring anyone who was willing to put in the work and treating them with respect and gratitude in return.
At 15, Henry started growing and selling weed. Ultimately, it landed him in prison, but it also kickstarted his passion for cooking and sharing meals. When he got out, he made the decision to try something new and be a force for good. So, with two fryers (one for chicken and one for fish) and no restaurant experience to speak of, Henry started Eastside Fish Fry & Grill.
Click here to learn more about Eastside Fish Fry & Grill and how we're helping Henry get more customers.
A buddy of his built a simple website for him, but he charged $100 for each edit – and that added up fast. Luckily, Henry knew a thing or two about word-of-mouth marketing and put in the work, going door to door to hand out menus and flyers.
Eastside Fish Fry & Grill was a hit! But the restaurant took a major blow when the Fed revoked its EBT license. Amounting to more than $300k in lost revenue, Henry had to face the possibility that this was it for his fledgling restaurant.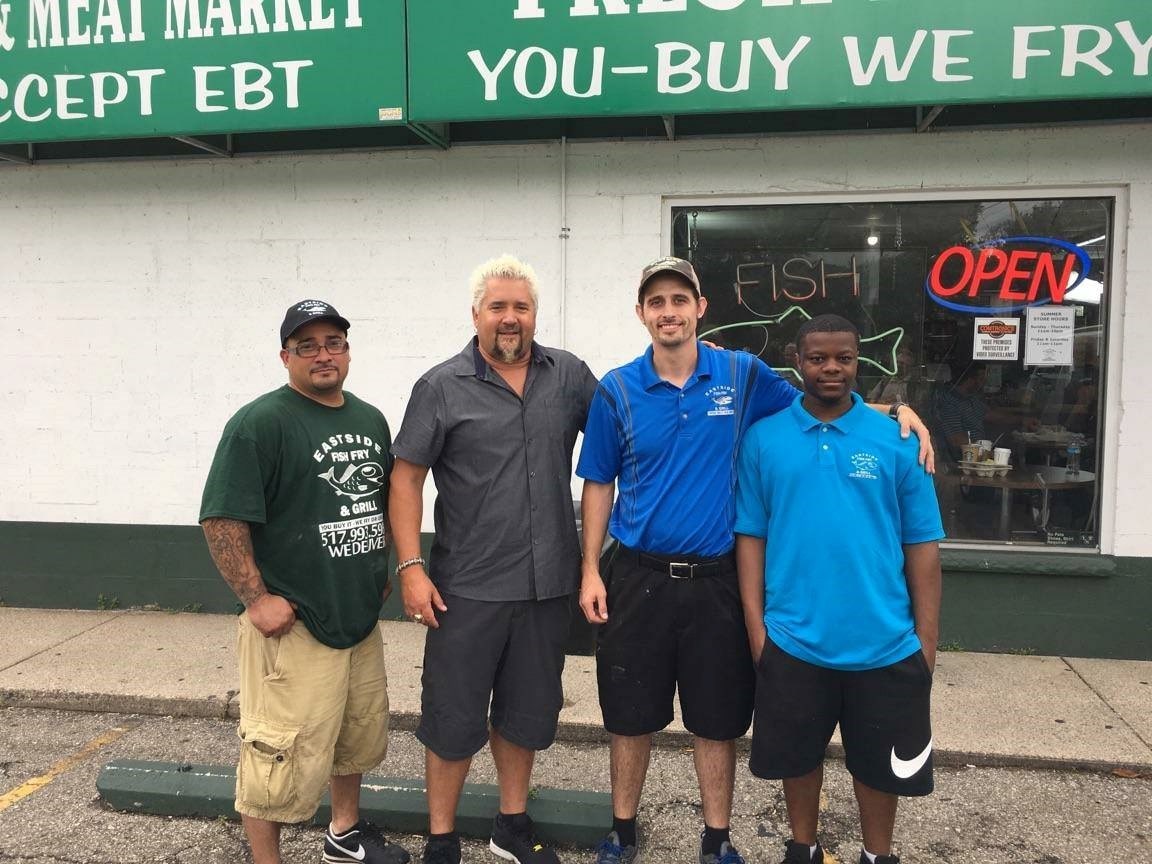 But then the Diners, Drive-Ins, and Dives team reached out to Henry through the Contact Us page on his brand new Townsquare Interactive website, and the Eastside team appeared on an episode alongside Guy Fieri. That was all it took for the Lansing community to take notice and act on their new sense of neighborhood pride.
Eastside Fish Fry & Grill is now a local favorite, and Henry is committed to working with and for his close-knit community. He regularly hires non-violent offenders who need support and a place to land, and the whole Eastside family is involved in outreach to City Rescue Mission, Ellie's Place, the MSU Dance Marathon Fundraiser and the Make a Wish Foundation.
Henry believes in investing in people and paying it forward. It's one of the reasons he and his digital marketing specialist work so well together – they believe in each other and work together to make sure Eastside Fish Fry & Grill reaches its goals so Henry can keep giving back.
We Can Help You Get More Customers, Too!
Want to start getting more customers for your small business? We can help, just like we're helping Henry! To get started, fill out the form below. We look forward to talking to you and learning more about your business!