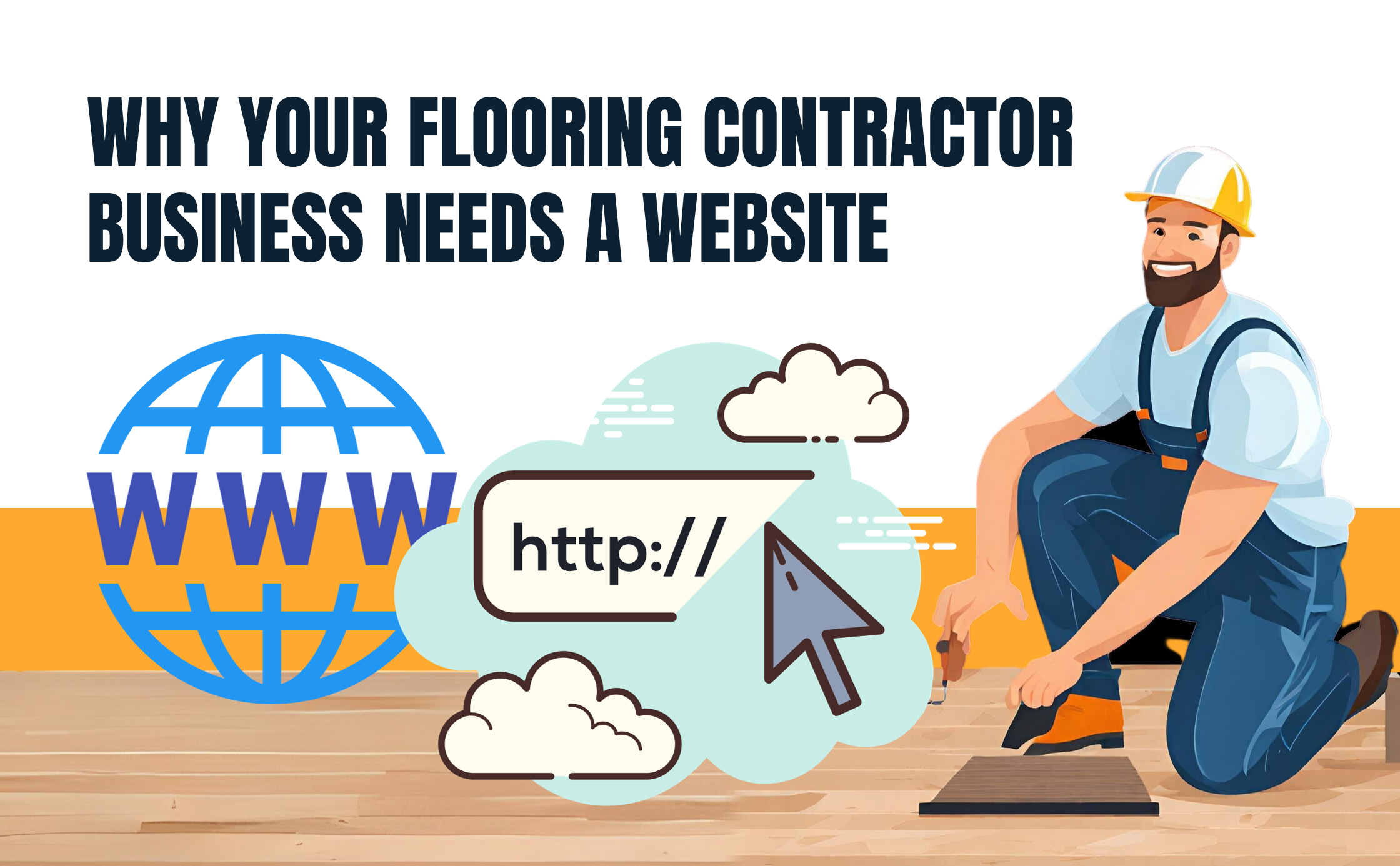 In today's digital age, having an online business presence isn't an option, but a necessity. It's hard to find a company without some sort of website, or Facebook Page at the very least. Business owners increasingly recognize the fact that consumers turn to the internet first when they're in search of something and want to be found.
Those looking for floor repair, replacement, or installation have no trouble pulling up a list of local services with just a few clicks. They express their need. That need gets satisfied by whichever company appears at the top of their search. If your business isn't a part of the online equation, it's missing out on an untold number of opportunities.
What Pages to Include on a Flooring Contractor Website
The pages you include on your website will depend in part on the size and scope of your business. At the very least, every contractor should have a Home page, an About page, a Services page, and a Contact page.
Keep in mind that these are the bare minimum of what should be included – it's highly recommended to have a pillar page or subpage for every service you offer. This allows you to create content specific to the scope of your business that is optimized for search engines and can draw more traffic from people searching for those particular services.
To get you started, we've compiled a brief rundown of what creating the first four pages entails:
Home
Your Home page is the first thing most potential users will see when they discover your website. It's a general space where what new customers need to know is condensed into sections with connections to appropriate pages. A good Home page provides information about your company, including basic contact info and a brief description of the services you offer. The keyword here is 'actionable' – you want every element of the page to lead users toward a next step.
About Us
What's your story? Every small business has one. And while it may seem irrelevant, weaving some personalization into a website's About Us page can be an extremely effective way of gaining customers' trust. Don't give them a history lesson, but aim to include key details covering who the company was founded by, why it exists, and most importantly of all, what makes it different from other local flooring service providers.
Services
This page will contain a comprehensive list of all the services you offer, whether those are different types of flooring installs, repairs, or replacements.
Write out a description of each service alongside any pricing information you're able to provide visitors upfront. While it could be a separate page if you so choose, including a portfolio of completed projects here can help potential buyers visualize what you're offering and more readily come to a purchase decision.
Contact
Finally, we have the Contact page. This will be the final destination for most of your site's visitors, as they click through various pages to assess if you're the right provider for their needs.
Your Contact page should include all of your contact information from phone number, email address and a physical address (if applicable). You may also want to include links to any social media accounts to make it easier for visitors to connect with you and follow your business.
It's also important to have a contact form here—this will give potential customers an easy way of sending inquiries directly without having the need for external communication channels like email.
What to Include on Flooring Contractor Website Pages
Creating pages is just one part of building a website. You'll also need to consider what will go on each page and how you can best present your services, portfolio, or contact information.
Here's a list of the fundamental elements you'll have at your disposal:
Headings – Headings are the titles of each page, which help define and separate content. They should be concise, hierarchical (H1 > H2 > H3), and relevant to what users are there for.
Body Copy – This is where you'll hit home with your sales pitch, unique value proposition, and address any queries or hesitations that readers may have.
Images/Videos – Photos and videos are a great way to capture attention and give potential customers an idea of what they can expect from you.
Testimonials/Reviews – People tend to trust businesses more if others have recommended them, so try including some reviews or testimonials on the website.
Call-to-Action – Call-to-action buttons are responsible for guiding people towards taking an action; signing up or purchasing, for instance.
Flooring Contractor Website Best Practices
With the importance of individuality being said, it's worth recognizing that all of the best flooring contractor websites do have at least a few things in common.
These include:
Local SEO
Local search engine optimization (SEO) can be a major factor in driving organic traffic to your website. SEO is especially important for local businesses, which are commonly found when users enter geographically influenced searches like 'flooring contractor in [City, State]'. You can improve your chances of performing well in these rankings by integrating relevant, location-based keywords into your website's content.
Good UX
UX, short for User Experience, is a big factor when it comes to website design. You want your website's visitors to have an enjoyable experience while navigating around your site and finding the information they need quickly and easily. This means designing pages that are uncluttered, using intuitive navigation, and providing clear calls-to-action.
Professional Input
Whether you feel you've aced the tips outlined in this article or had a hard time getting up to speed, professional help can always make a website better. A good web design company will be able to provide a comprehensive review of your current website, suggest improvements, and help you develop an action plan for achieving your goals.
Team Up With Townsquare Interactive
Want the best in the business working for yours? Townsquare Interactive provides website design and specialized SEO services to flooring contractors and businesses all over the country. Contact us today to learn more about how we can help you increase visibility, boost results, and improve your overall online presence.