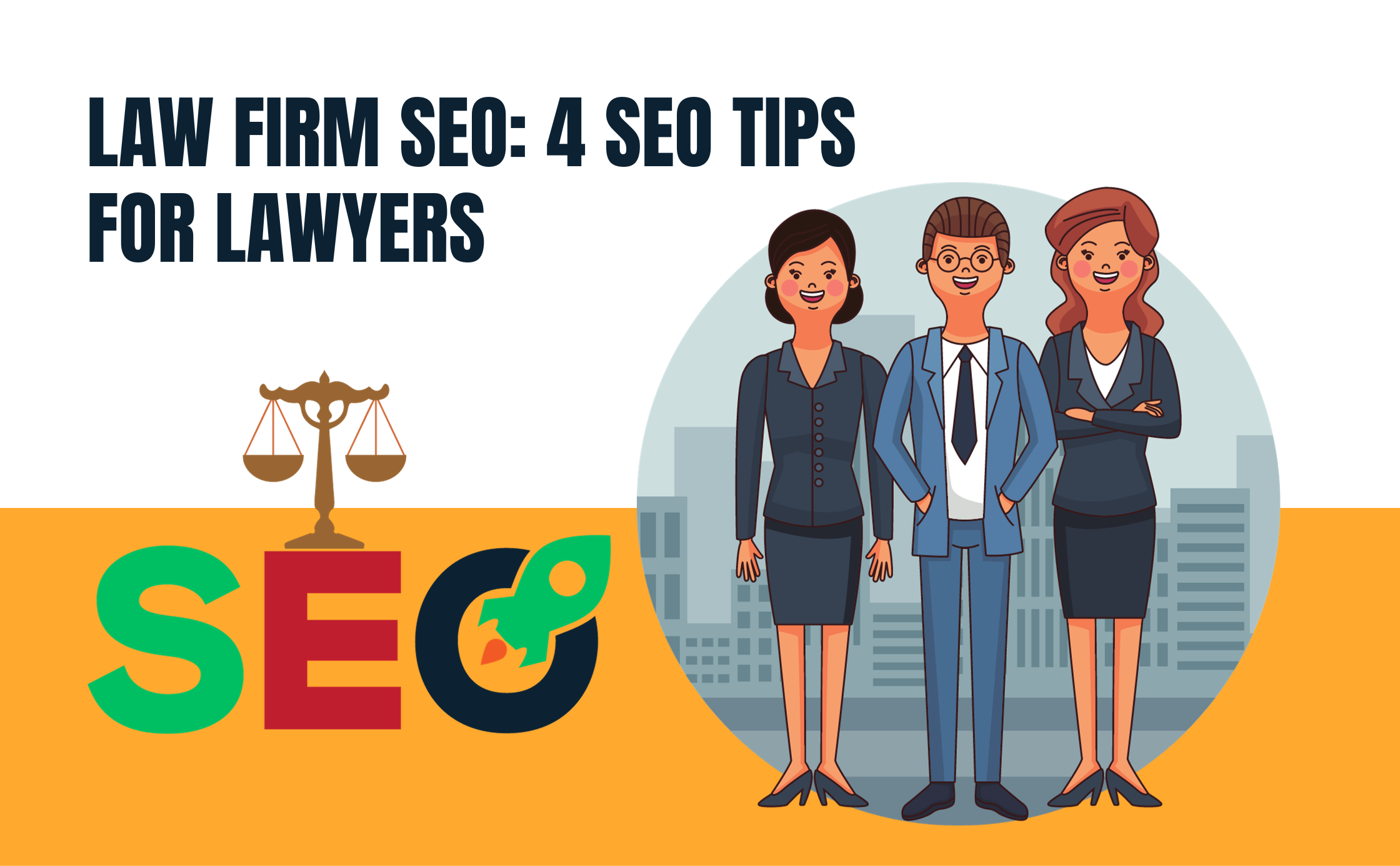 Designing a fabulous website is only half the battle it takes to capitalize upon an online business presence. The classic saying 'build it and they will come' doesn't apply; in order to actually visit your site, potential customers will need to be able to find it on search engines like Google.
Search Engine Optimization (SEO) helps make this easier by aligning page content and structure with how web crawling algorithms think. It's particularly valuable for local entities like law firms, which compete in a highly saturated market. This article delves into the topic of SEO, explaining not only what it is and how it works, but also providing four tips to help lawyers get the most out of their SEO practices.
What Is Search Engine Optimization (SEO)?
Search engine optimization (SEO) is the process of improving the visibility of a website or web page in search engines like Google, Bing, and Yahoo. It aims to rank target pages higher in Search Engine Results Pages (SERPs), ideally at the very top of the first page where users are most likely to click.
SEO is a pivotal component of managing an online business presence because investing in it has the potential to greatly influence the number of people who come across and ultimately engage with a website.
To a local lawyer, SEO can be equated to having the best spot in the paper's classified section or having a shop located in the most bustling street corner. Only the unique advantage of this digital strategy is that it enables you to be seen by much broader audiences with a higher degree of control.
What Is Local SEO?
Local SEO is just like regular SEO, only it focuses more on optimizing websites to appear in local search engine results for relevant keywords and phrases. This means focusing on location-specific terms, such as the name of a city or town, instead of broad terms like 'restaurants'.
Local SEO can be either organic or paid, but it always maintains the same characteristic of being specific to a geographic region. Businesses that focus on local SEO need to be found most by users within their community.
The Importance of Local SEO for Lawyers
If you're a lawyer, SEO might not be on the top of your priority list. Yet, it's still something that needs to get done, especially as other local firms begin to establish their own online presence. People virtually always want to work with a legal team that's nearby, and Google is the first place they turn to find one. Turning their search into a business opportunity is a matter of being found first, in the right place, and at the right time.
Four Tips to Mastering Local SEO for Lawyers
The great thing about search engines today is that they're built with the average person in mind. You don't necessarily have to be a computer nerd to get your law firm's website higher on SERPs – just some foundational knowledge and best practices. With that in mind, we've put together four easy tips any lawyer can use to improve their visibility on search results below.
1. Set Up a Google Business Profile
Launched in 2014, Google My Business allows everyday entrepreneurs to officially register their company with Google. This gives businesses the chance to appear in local search results, as well as on Google Maps and other services that are powered by the tech giant.
As a lawyer, you can use Google My Business as a way of setting office hours, providing contact information for potential clients, and outlining the services you offer. It's also a great way to let customers know more about your law firm, such as specialties and areas of expertise, as well as updates on upcoming events and seminars.
2. Get Quality Backlinks
Backlinks are links from other websites that link back to yours. They're one of many factors Google takes into account when parsing through potential results for a user's search. It all ties into the idea of authority – one of several principles that guide Google SERP rankings. Generally speaking, the more references a page has from reputable sources, the more qualified it is to rank for a given topic.
Backlinks are acquired in a number of ways, but the most effective method is to write content that other websites deem valuable and link back to your law firm. This can be done through guest blogging, by creating strong, sharable content on a regular basis or even reaching out for relationships with sites related to your own
3. Create Directory Listings
Remember YellowPages? This is the twenty-first-century version. Built specifically for local businesses, directory listing sites like Yelp, Superpages, and Bing Places help consumers find the services they're looking for. They're kind of like Google My Business, but instead of being integrated with search engine results, they're their own stand-alone platform.
It's important to make sure your profile is filled out in full on as many of these directory sites as possible. This includes information like business name, address, phone number, and hours. Most directory sites also allow you to add photos of your firm or office along with a description of the services it offers.
4. Conduct Keyword Research
Keywords are a massive part of SEO, and for good reason. They're the words your potential clients use when searching for services related to yours.
Do keyword research to find out what words and phrases are most frequently used when people search for a lawyer in your area. Once you've identified these terms, use them on your website — either directly or in variations — and incorporate them into other aspects such as your content, headings, and meta descriptions.
Sign Up for Legal SEO Services with Townsquare Interactive
Whether your sector is criminal defense or real estate, SEO should be a core focus of every law firms' online marketing strategy. While you can certainly start the optimization process yourself, it's recommended to recruit professional help for reliable results.
Townsquare Interactive's law firm SEO services are tailored to meet the unique goals of local practices. Talk to our team today to learn what we can do for your website's search visibility.