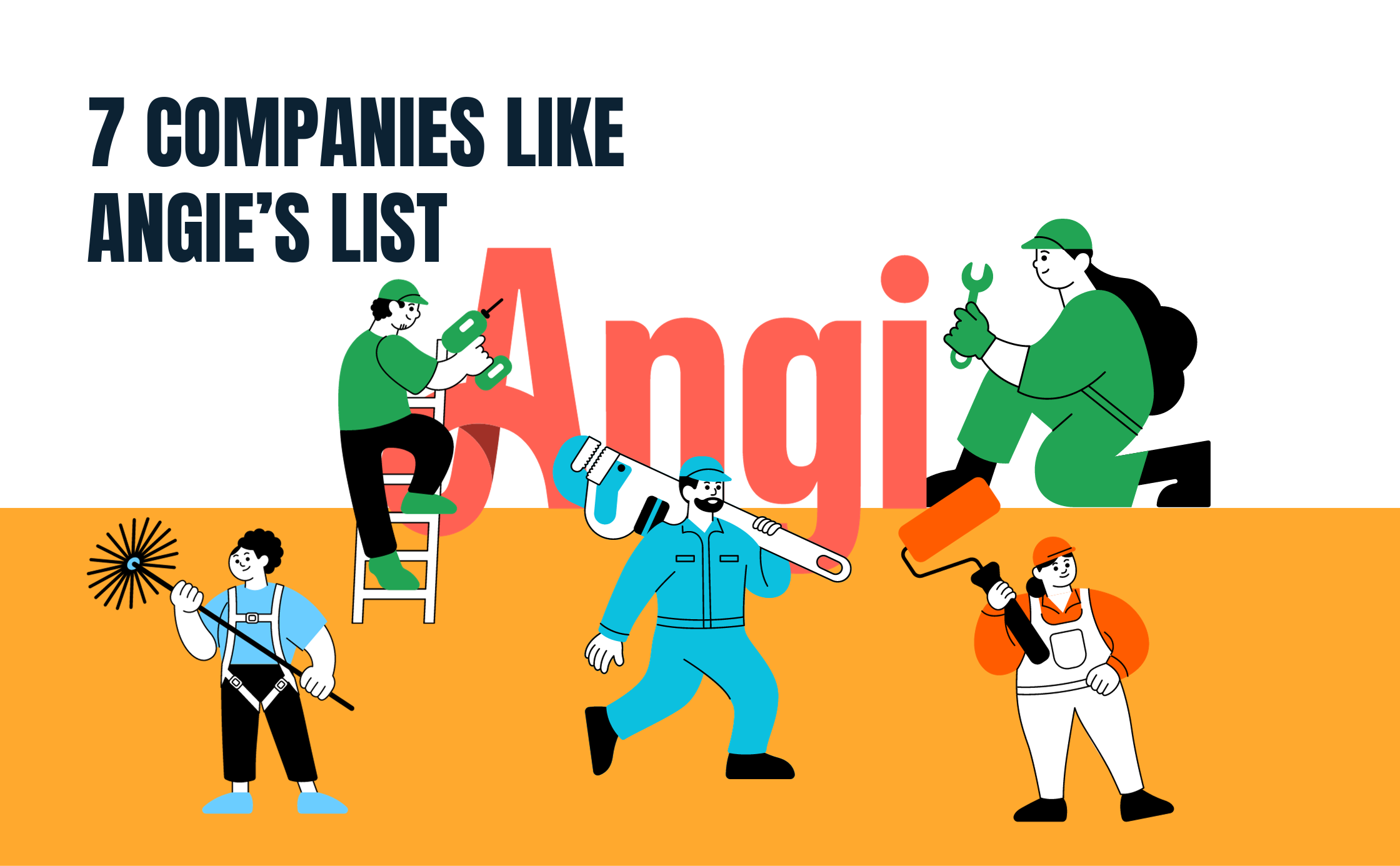 Sites like Angie's List help you connect with potential customers and build a positive reputation for your business. Whether you work in HVAC, plumbing, electric, landscaping, contracting, or another service industry, companies like Angi are perfect for expanding your client base.
The benefits of using Angi for business are strong, but there is a drawback — the cost per lead can range from $15 to over $100, which can cost your business quite a bit of money.
These seven Angi competitors are good alternatives that could be great for expanding your business's online presence and attracting more leads for less money.
1. Thumbtack
This platform connects people with local service providers. It has an "Instant Match" feature that assigns you jobs you're qualified for without wait times or negotiations. Costs vary depending on how you use the service, and a big difference is that payment is managed by you.
The biggest difference is that you pay per lead for Thumbtack whereas Angi pays per lead but also offers advertising options to reel in more customers.
2. HomeAdvisor
HomeAdvisor is one of the companies similar to Angie's List that is actually owned by the same company — Angi, Inc.. Instead of the smaller, one-time projects prevalent on Angie's List, HomeAdvisor is good for businesses looking to take on longer, large-scale projects, like total home renovations.
3. Houzz
Houzz is dedicated to home remodeling. It's one of the companies like Angi that offer contractors the chance to advertise their service and connect with potential customers with ease. From architecture to interior designers and home service professionals, Houzz is a one-stop-shop for home improvement. It is also a good platform if you are looking to connect with clients in the luxury home market.
4. Yelp
It's not quite like Angie's List, but Yelp does offer home service businesses the opportunity to advertise their services easily online. Yelp is particularly great for boosting your local online presence for people conducting "near me" searches. You can make posts, share photos, promote your business, and even respond to requests on the platform.
5. BuildZoom
This platform connects people with local contractors for free. Businesses pay to advertise their services on the platform in hopes of being matched with people searching for contractors or technicians nearby. Unlike Angie's List, BuildZoom does not run background checks. Instead, it uses publicly available data to ensure a contractor is licensed and insured, and it passes this info along to leads during their search.
6. Porch
Porch is best for small to medium-sized businesses looking to grow their presence online and get more inquiries without relying solely on Google. It features custom profiles that display your services and expertise along with credentials and project highlights.
Users can leave reviews for your business, which can help boost its rank on the site. You can also upgrade Porch to become a Vetted Pro, which offers you 5% back on leads the platform generates for you.
7. Townsquare Interactive
Promoting your services through companies like Angi is a great way to grow online — but it can be difficult to get seen if the other aspects of your online presence are lacking. Townsquare Interactive provides digital marketing services, including search engine optimization (SEO), web design, social media, and paid ads, all in one convenient package.
You can also pick and choose which services you need based on your business goals. By enhancing your overall online presence, we ensure that any leads that look you up are delighted by what they see.
Choosing the Best Angi Competitors
Take time to explore companies like Angie's List, so you can find the one that best aligns with your target market and business goals. Some platforms cost more to be on than others, which can make or break a marketing budget for a small business. With these options, you'll be able to find the perfect platforms to attract more customers online.