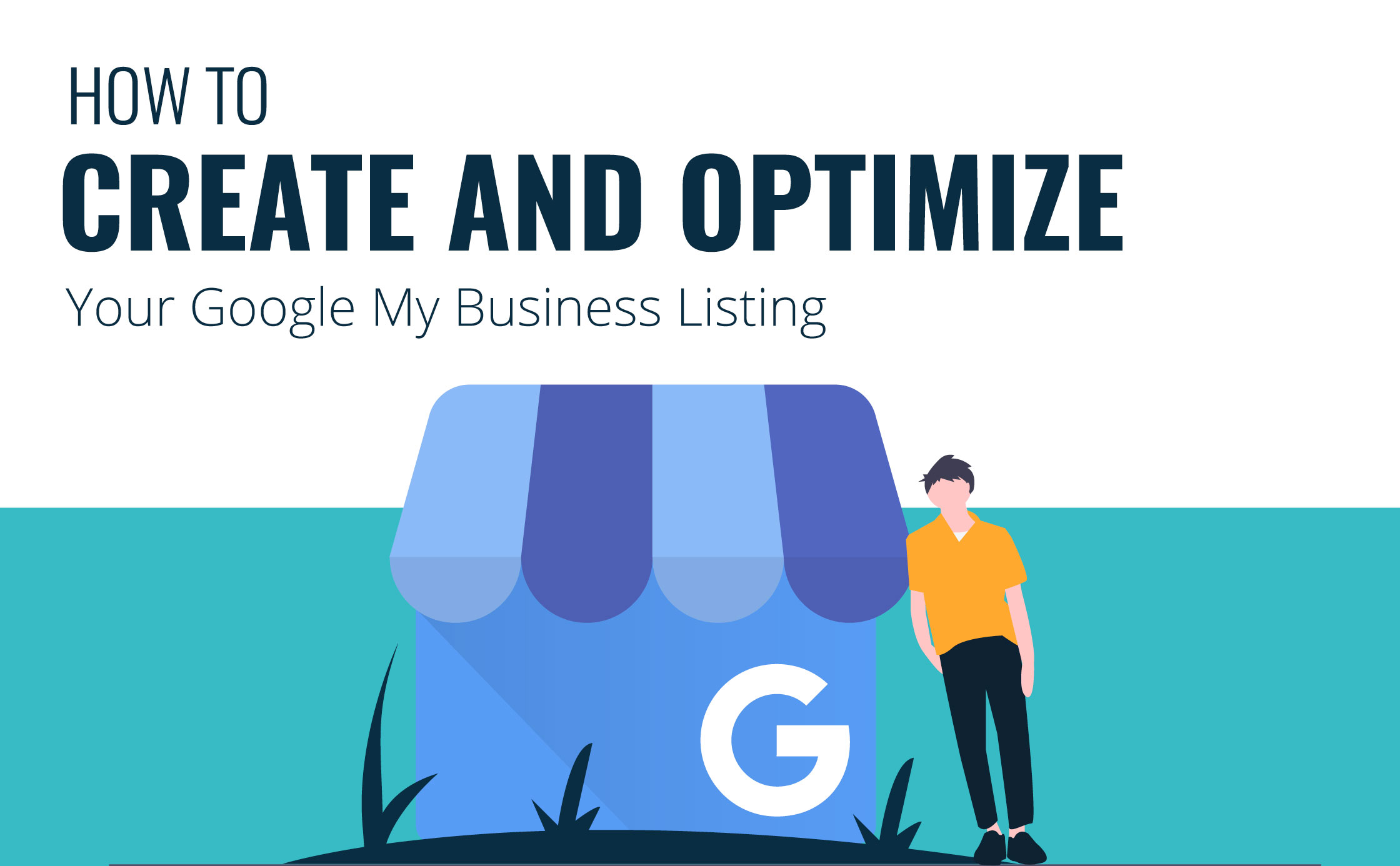 Updated on October 17, 2022
In the world we live in today, you are falling behind if your business is not online. According to reports, over 1 billion people actively use Google and its products, and 46% of all Google searches are for local businesses. Along with website SEO, local businesses need to do more to be seen online. A Google Business Profile (previously known as a Google my Business Listing) is a digital storefront used in both Google Search and Google Maps that makes it even easier for a user to find your business online.
In this article, we will be going over why you need a Google Business Profile, the steps to create a new listing or verify an existing one, and how to use its features to provide value to users and your business!
Don't even want to bother with it? Let Townsquare Interactive handle it for you!

Why You Need a Google My Business Listing
If you're a local business, a Google Business Profile is a crucial piece of your online presence. When someone searches for a business or service near their location, they'll find local business results across Google Maps and Search. Without a GMB listing, your business is losing out to competitors in Google results for both mobile and desktop searches.
A Google my Business listing makes it easy for online users to find and learn about your business, contact you, visit your website, make a reservation or request a service quote. Your listing can appear both on Google Search and Google Maps.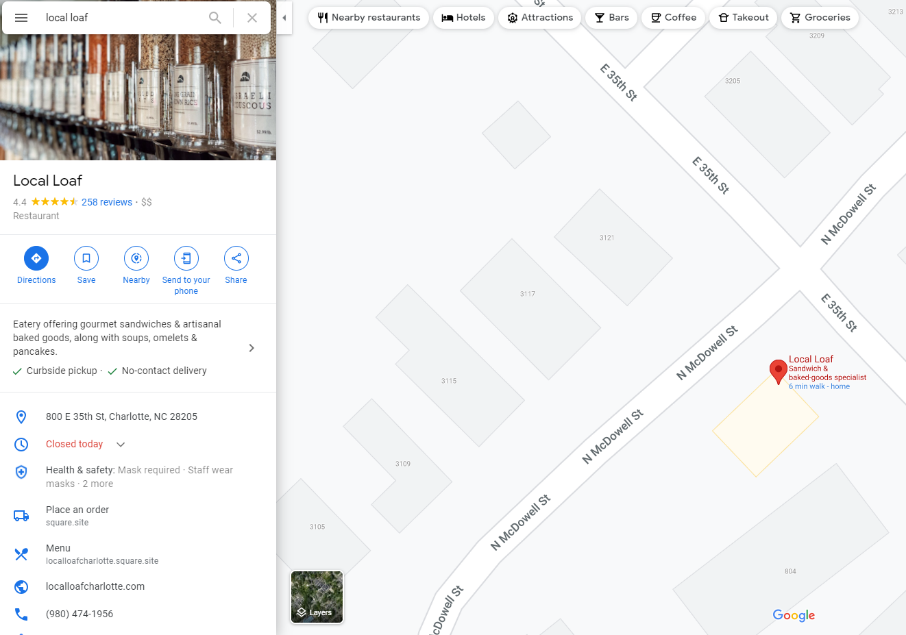 With a claimed Google my Business listing, you can control and update your business information to ensure users are able to contact you within your provided business hours.
How to Create a Google Business Profile
Now that we have established the importance of a Google my Business listing for your local business, follow the steps below to get your listing up and running!
1. Set up a new Google Account, or access your Google Business Profile login if you already have one.
2. Go to google.com/business and click 'Manage Now.'
3. Search your business name. There is an autocomplete function that will suggest business names to see if your business listing already exists. This is to avoid duplicate GMB listings.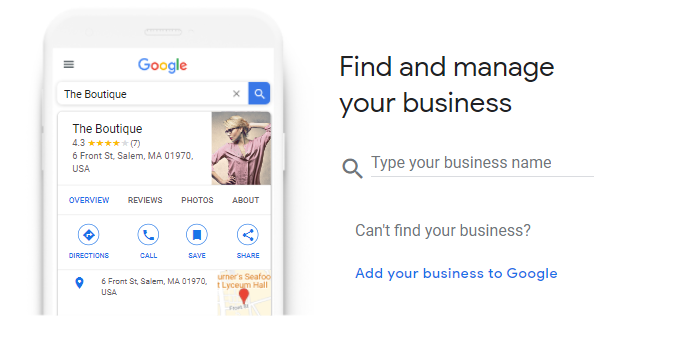 4. Enter the address of the business location if you are a brick-and-mortar business. If you're a service-area business that delivers goods or travels to your customers, tick the box for "I deliver goods and services to my customers" and/ or "Hide my address (it's not a store)."
5. Specify service areas if you are a service-area business.
6. Choose a business category. What best fits your overall business or primary service? Additional categories can be added at a later time.
7. Add your business phone number and website URL.
8. Verify your Google Business Profile. There are multiple ways to complete the verification, but not all listings will be given all 3 verification options:
Postcard: Mailed to the address entered at the beginning (most common way to verify).
Phone: You'll receive an automated message with a verification code.
Email: You will receive a verification code to the email used to claim the Google my Business listing.
How to Optimize a Google Business Profile
Now that you have claimed your Google business listing, optimize it using the different features provided! Google ranks GMB listings based on relevance to the service(s) searched, a business's prominence online (ex: strong website authority, backlinks) and the business's proximity to the user (for better user experience). So, the more information you can provide on your GMB listing, the more opportunities you have to better reach users.
To optimize your listing, and also help differentiate it from competitors, you can add photos, videos, a detailed description of your business, answer questions asked by online users (if applicable), engage with customer reviews, share service specials or business updates using Google Posts and more. We have listed some of the most crucial features for local businesses to use on their Google business profile:
1
Photos
There are different types of photos you can add to your listing: a business logo, a cover photo and business photos. Adding your logo is a great way to help users recognize your business on Google. You can also set a cover photo at the top of your profile to represent your business, but keep in mind that setting this in your GMB account does not mean it will always be the first image to show up on your Google my business listing. Adding different kinds of business photos, such as before and after photos, can help attract customers to your business.
2
Description
Adding a detailed description about your primary services and service areas can help match you to your ideal customer.
Other helpful tips: Explain what makes your business unique, do not add any links, do not stuff keywords, don't add any sales pitches, do not use all caps or excessive punctuation which can appear like spam.

3
Questions and Answers
Users can ask questions directly on a Google Business Profile. Other users who are familiar with your business can answer these, but having the business owner answer questions through the Knowledge Panel will be the best way to provide descriptive, complete answers. This not only shows you care about your customers, but also shows Google that your Google business listing is being updated consistently.
4
Reviews
Quite possibly the most important feature on a Google Business Profile, business reviews provide you and other users valuable information about your business. Responding to reviews is another way to show you care about your customers, so responding to both positive and negative reviews can help your business's online reputation and ranking opportunities.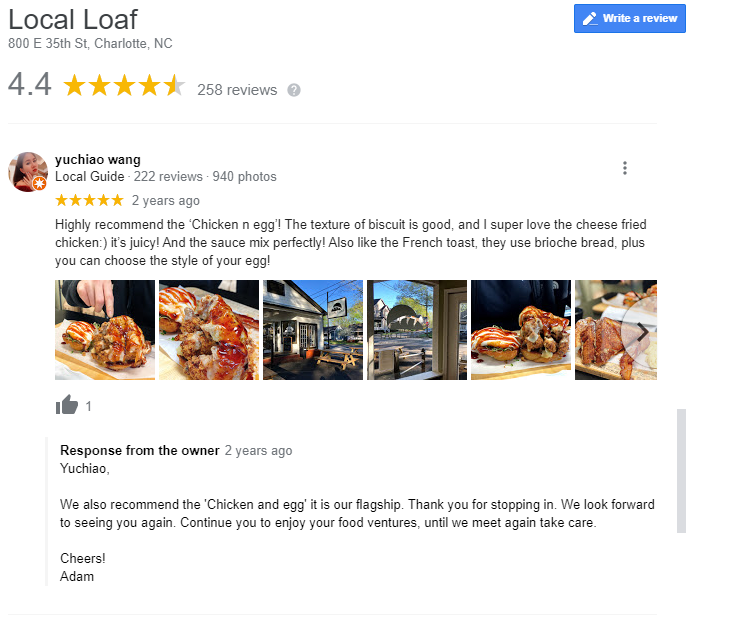 5
Google Posts
This feature allows businesses to share messages directly with users online. Are you offering a summer special on air conditioning repairs? Do you provide referral discounts? Or are you opening a new location? Use Google Posts to advertise your business specials for free!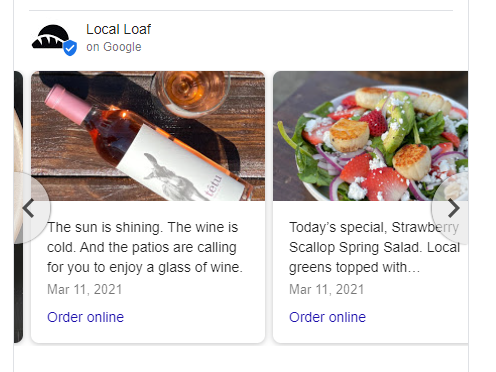 6
Messaging
This feature provides users an easy way to communicate with your business. When this feature is enabled, a message button appears on your listing on both Google Search and Google Maps. The majority of users say being able to message a business helps them feel more confident about the brand.
7
Attributes
This evolving feature allows the business owner to provide specific information on their business. Some of the attributes available are "women-led" and "outdoor seating." These help users looking for specific types of businesses find what they are looking for faster. With the COVID-19 pandemic, health and safety attributes have also been added, including "staff wear masks" and "mask required."
Once your GMB listing is claimed and optimized, you can view its user engagement using Google Business Profile Insights. This data includes information like how your GMB listing was found, how many people called your business from the listing, and what type of device the user was using when browsing your listing.
Are you ready to set your local business up for success online? Townsquare Interactive provides Google Business Profile management services in our SEO packages. Learn more about how we can optimize your business's online presence and get you in front of more potential customers.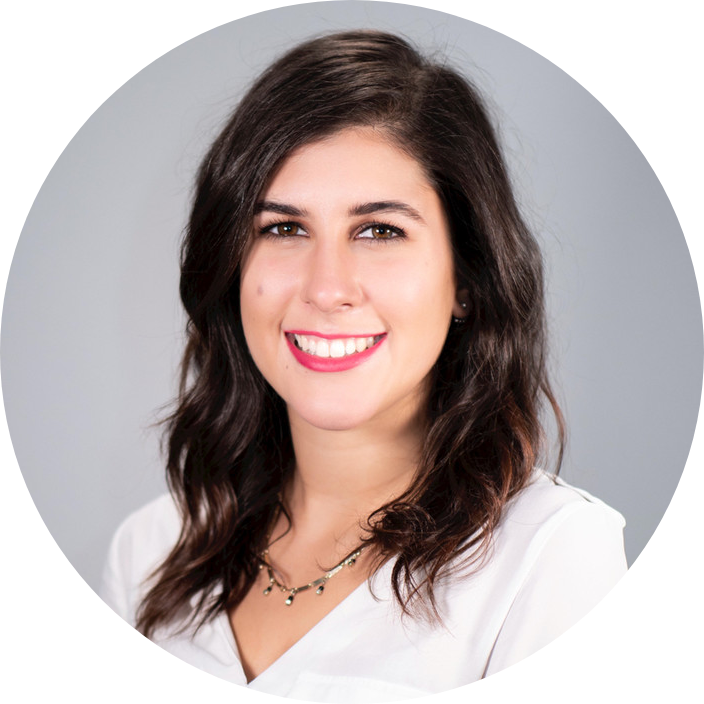 About the Author | Stefanie Laschuk
Stefanie is a senior SEO analyst at Townsquare Interactive. She has been on the team for almost 3 years, and enjoys using her SEO knowledge and analytics mindset to help small businesses around the country and train other analysts.
Originally from Atlanta, GA, Stefanie has experience working in both SEO and SEM positions, and is passionate about using her experience to help businesses in all types of industries thrive online. In her free time, she enjoys being with her dog and exploring new places.