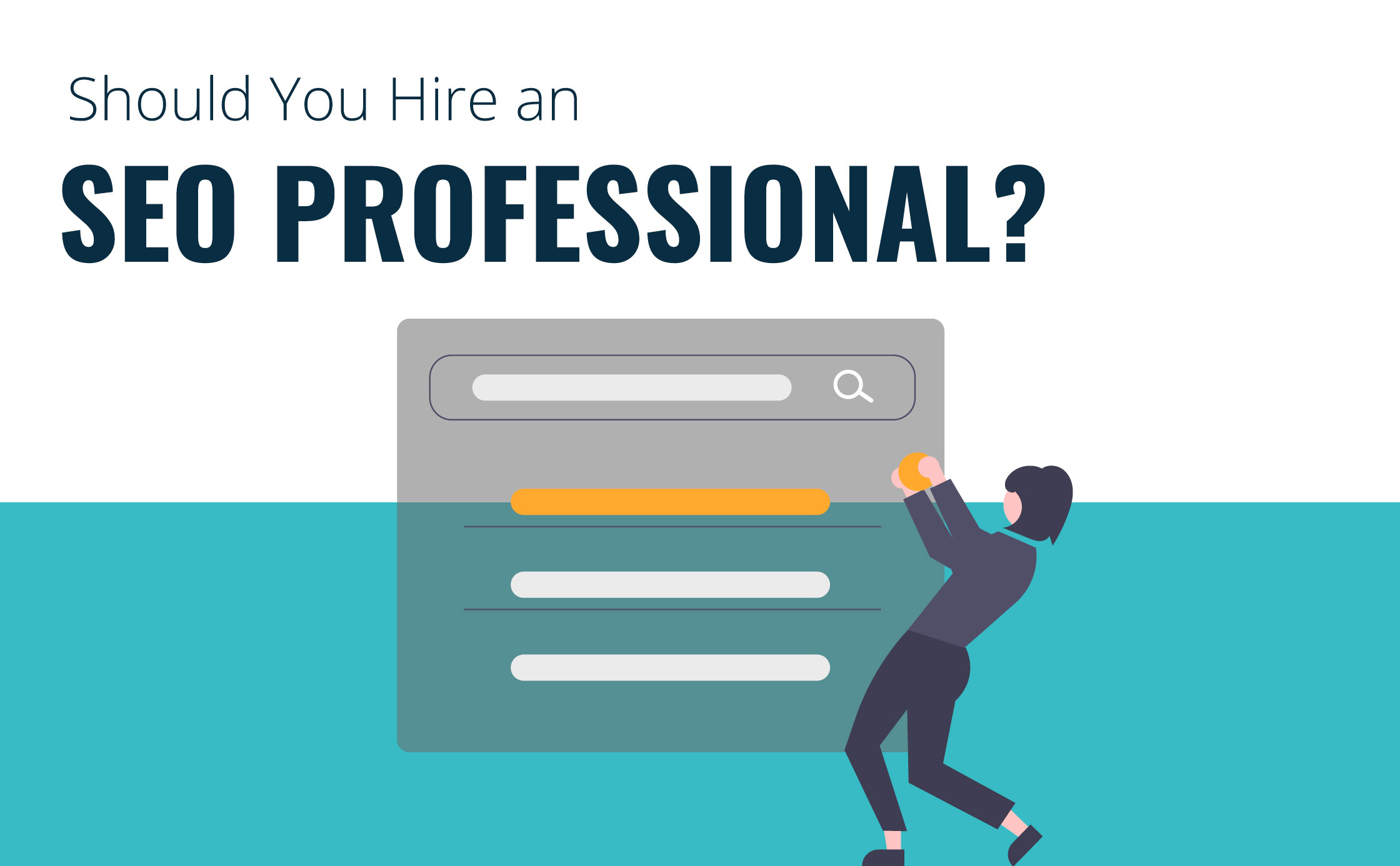 Should You Hire an SEO Professional?
Yes. Well, maybe. If you are reading this, then there is a good chance you are a business owner. There's also probably a good chance you have heard the phrase "Oh, I can do that myself" before.
Maybe you're a plumber and you have heard someone say that they looked up how to fix that leak on YouTube and did it themselves.
Or you're an attorney that knows people are technically able to defend themselves in court.
Whether you run a law office, plumbing company or other small business, you know that just because someone can do something themselves, that doesn't mean that they should. It's not much different when you are trying to figure out if you should hire an SEO expert for your small business website.
You can technically work on your website's SEO yourself. There are several great blogs and YouTube channels that can lead you in the right direction – not too much different from defending yourself in court or fixing your own leaking pipe. That might be a great option for your small business, but, today, we are going to explore some of the benefits of hiring an SEO expert. I imagine some of them won't be much different from the benefits of someone hiring you for your expertise.
Benefits of Working With an SEO Expert
1. Staying up to date on SEO best practices.
An expert will stay up to date on best practices. SEO is constantly evolving. In 2010, Google made 350-400 changes to their algorithm, averaging about one per day. In 2018, Google made 3,200 changes to its search system, averaging multiple changes per day.
I imagine that your industry also has constant updates. One of the biggest tasks for an SEO expert is staying up to date on how Google is changing on a monthly, and even daily, basis. This can sometimes feel like a full-time job in and of itself, so having an expert keep track of these algorithm updates and adjust accordingly can give you the time to run your business.
2. Experience is crucial!
An expert has the experience to know if making certain SEO decisions will have negative side effects. There are pros and cons to every decision and website edit that is made on a site. Having an SEO expert running your campaign can ensure that any decision is in line with the goals of your business and any side effect won't hurt your online presence.
3. Knowing when to update your site.
It is important for Google to see that a site is consistently being updated – not going untouched after being set up. This shows that the site is consistently bringing value to searchers and readers. An SEO expert knows how and how often a site should be updated, and this will, in turn, give a site its best chance to see an increase in rankings.
4. Save both time and money.
You save both time and money. Every business owner knows that their time is best spent doing what they do best. Better SEO means more customers, and more customers mean more money for the business and more time for you to be doing what you do best.
5. An expert knows how to use Googles tools.
Google provides powerful tools that experts can use to dive deep into a site's traffic and understand where visitors came from – and even how they act on a site. Google Search Console can be used to make sure Google is actually looking at your site, and Google Analytics can be used to see exactly where someone is located when they are viewing your site.
Being able to digest and know what to do with this information can really take an online presence and business to the next level. An SEO expert has years of experience doing exactly this and can take that headache off of your to-do list.
6. Every business is different.
SEO is not a one-size-fits-all product. The different ways that a site can be optimized and updated can depend on your company's goals, the size of your company, the competitiveness of the market you are in, the services you offer and more. Having someone that is experienced in implementing SEO for companies in all kinds of situations is vital for your company's online presence.
Townsquare Interactive can provide the knowledge and experience you need. Our expert SEO analysts can optimize your website and start the process of moving it to page one of Google, where local customers are most likely to see it. Fill out the form below to learn more about how we can help your business succeed.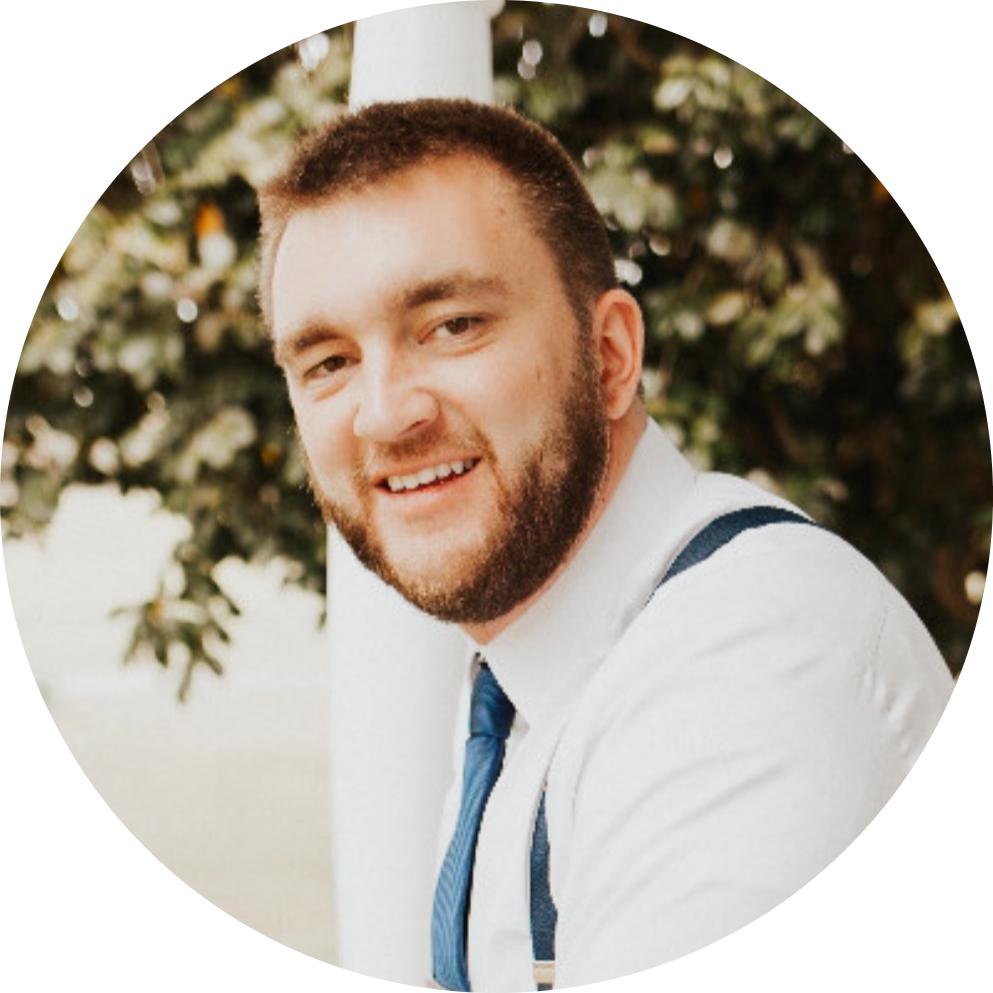 About the Author | PJ Wright
PJ is a senior SEO analyst at Townsquare Interactive and has been on the SEO team for over 2 years. He was raised in Charlotte, NC and studied communications at East Carolina University. He believes that small businesses are the backbone of our country and is proud to work for a company that serves them. When not helping local businesses, PJ is most likely traveling, spending time outdoors or creating technology to text his dog.