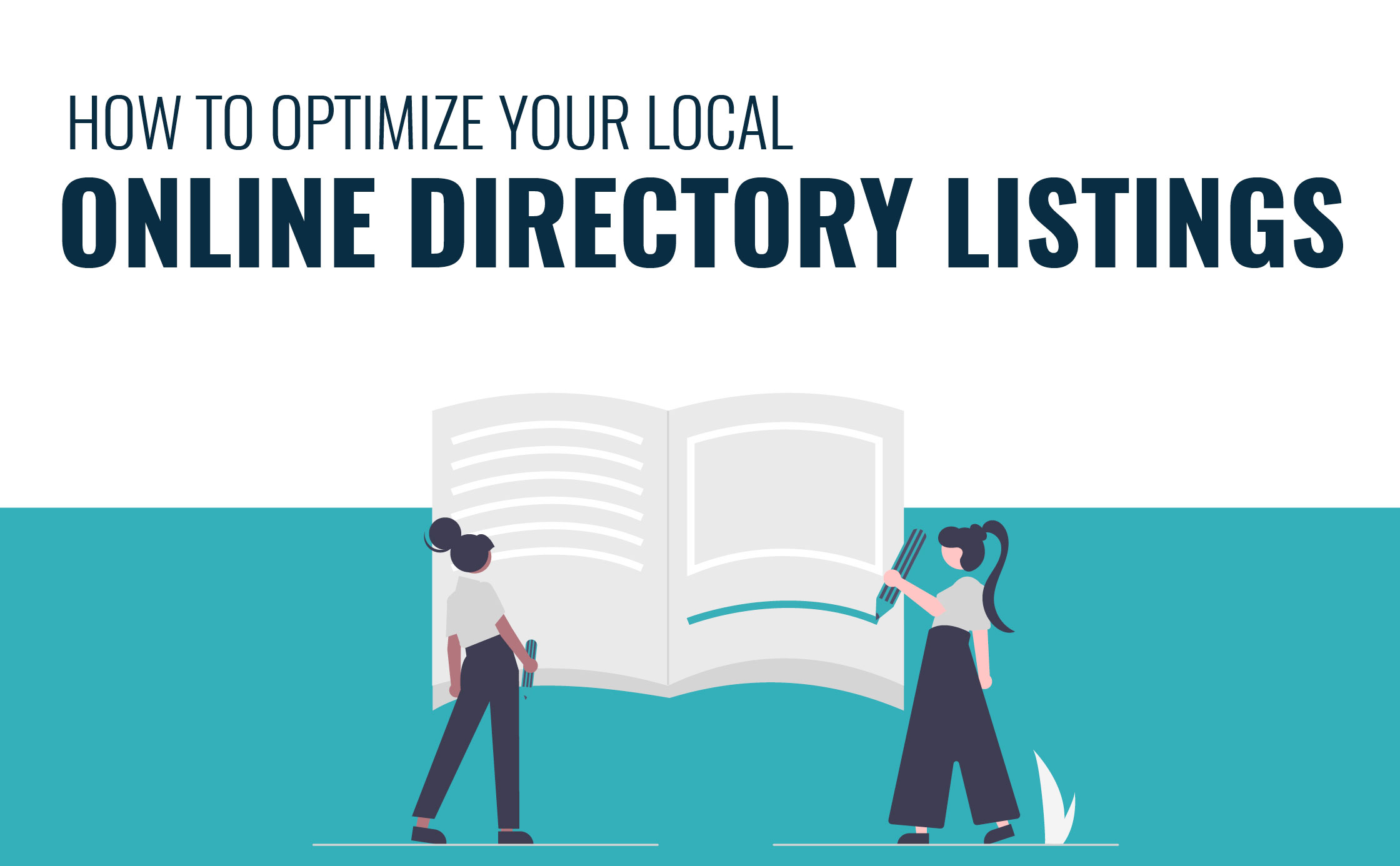 In a recent consumer survey conducted by BrightLocal, it was found that over 90% of consumers used the internet to find a local business, over 30% of whom did so every single day. We also know that 46% of all Google searches are for local businesses. Can your small business afford to miss out on a piece of that market share? In this article, we'll explore ways for you to get a bigger piece of the pie.
The data doesn't lie, and it's clear that SEO is no longer a luxury, but a necessity for businesses that want to build brand authority, maximize customer acquisition and remain competitive in their industry.
SEO is about earning trust, building relevance and expanding prominence—within online search engines, as well as among consumers. For local SEO and small businesses across the U.S., this means creating a complete and thorough online presence that goes beyond simply having a well-built website. Small businesses must expand their reach and stand out from competitors by optimizing a Google My Business listing and setting up online directories that are accurate, consistent and linked to your website.
When talking about building trust in search engines, setting up and building out online directories is one of most effective ways to prove to Google, and customers, that you are a reputable business or organization. The accuracy, consistency and thoroughness of online directories, or lack thereof, contributes to their effectiveness. Additionally, these online directories are served to local communities, so when it comes to local SEO, having these in your arsenal is a no brainer.
We will learn more about how to setup and optimize online directory listings, but first let's have a look at few of the benefits for local SEO!
Benefits of Local SEO
A More Complete SEO Strategy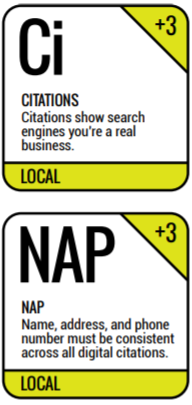 No doubt having accurate and consistent online directories (or 'citations' in SEO lingo) is a critical piece of the SEO puzzle. In fact, the experts at Moz.com suggest that citation signals account for roughly a tenth of local SEO ranking factors, and the SearchEngineLand.com Periodic Table of SEO Success Factors states that businesses should "ensure your Citations (Ci) are set up and accurate. This includes NAP (Name, Address, Phone #) consistency across platforms and citation sites and a complete GMB (Google My Business) profile."
Competitive Advantage
Attracting customers means distinguishing yourself from competitors. Having directory listings that paint a clear picture of what your business is all about will reinforce the information that's on your website, and it will help you stand out from the competition, ultimately grabbing the attention of customers.
Cast a Wider Net for Customer Acquisition
This is business marketing 101. In order to maximize ROI, a business must extend its reach to appeal to consumers and meet the needs of potential customers. Having complete and thorough online directories not only gives customers an additional way of finding you, it also gives you an additional outlet to showcase your work and the quality of your products or services.
How to Optimize Your Online Directory Listings
Depending on your locale or region, there are anywhere from 50 to 75 online directory listings that your business can claim and distribute to the internet and search engines. This includes well-known sources such as:
Yelp
YellowPages
SuperPages
FourSquare
Amazon Alexa
As well as some of the lesser-known players, such as:
123Local
CitySearch
LocalPages
MerchantCircle, and many more.
Now, these listings can be claimed and updated individually, but this can be time consuming, and going one by one makes it difficult to ensure the accuracy and consistency of all listings. We recommend working with a marketing agency or SEO company that maintains a partnership with these directories and uses a data aggregator to identify, update and distribute business information from a single dashboard. Here, we've broken out the key elements to having SEO friendly directory listings online.
Accurate & Consistent NAP Info
If you've ever had a conversation about local SEO, then you've likely been made aware of the importance of NAP, or name, address and phone number. Having accurate and consistent NAP info is the first and most critical aspect of directory listing optimization, as it entails both brand authority and prominence. Conversely, having inaccurate or inconsistent business info online sends a negative signal to search engines, and it can create a bad customer experience, both of which will hurt SEO.
Your online directory listings should always list your most up-to-date business name, address and phone number, exactly as they appear on your website. If you're a service-area business, your listings should convey your service area radius as it appears on your website. Consistency across online properties (website + online directory listings + GMB listing) indicates a well-organized business, and it proves to search engines and customers that you're a reputable organization.
Business Description
A concise yet thorough description across your directory listings should effectively answer two questions:
1) Why should customers contact you for products or services?
2) What keywords are most relevant to your business?
Adding a description about your primary services and service areas can help match you to your ideal customers and help you rank better in online search. Describe what makes your business unique and avoid the over-use of keywords (aka "keyword stuffing"). Clearly explain who you are, what you do and where you do it, and you will naturally incorporate essential SEO keywords into the description.
Add Photos
Imagery is critical for appealing to today's consumer. Whether we're talking about brand recognition or showcasing products or services, photos on business directory listings accomplish both.
There are two types of photos you can add to your listings: a business logo and business photos.
Adding your logo is a great way to help customers recognize your business, and adding different kinds of business photos, such as before and after photos, products that you carry, previous work you've done or in-store/in-office photos, can help attract customers to your business.
Business Hours & Holiday Hours
Inaccurate operating hours is one of the most common causes of a bad customer experience. Not only can it cause a business to miss out on acquiring a customer, but it also eliminates the potential for a repeat customer. Be sure your online directories clearly indicate when your business is open during the week, as well as when your business is closed for any holidays.
Additional Attributes & Enhanced Content
There's really no limit on the extent to which you can optimize your business directory listings, and the more thorough, the better. Items such as accessibility, associations, price range, delivery options, appointment availability, product/service lists, black-owned, woman-owned, veteran-owned and even COVID-19 health precautions/sanitation measures are incredibly important to today's consumers.
Omitting or neglecting to highlight key components of your business increases the risk of missing out on appealing to your potential customers. Use your online directory listings to highlight your business's most important attributes, and include items such as a menu or product/service list with price ranges to let customers know exactly what you're all about. Do this, and you'll also appeal to Google and other online search engines whose organic rankings feed off of this sort of information to deliver quality results to people searching online.
Townsquare Interactive Can Help
If following all these steps sounds daunting, don't worry—Townsquare Interactive can optimize your local directory listings and boost your local SEO strategy for you. Fill out the form below to learn more about the variety of digital marketing services we provide to small businesses across the country.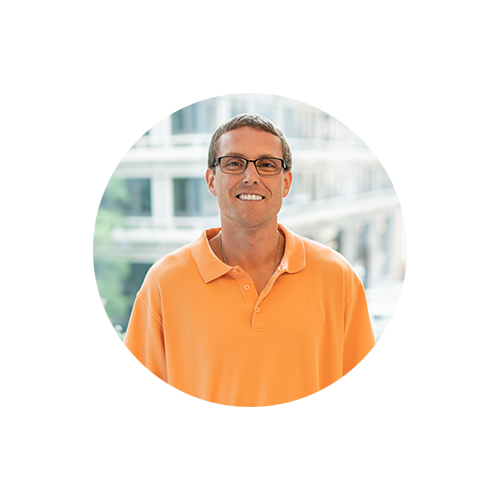 About the Author | Ryan Dearth
Ryan is the SEO Manager at Townsquare Interactive. He has been with Townsquare for 8 years and in the digital space for over 10 years. Ryan is passionate about SEO and is dedicated to helping small businesses succeed in digital marketing. In his free time he enjoys reading, writing and being outdoors with his family.