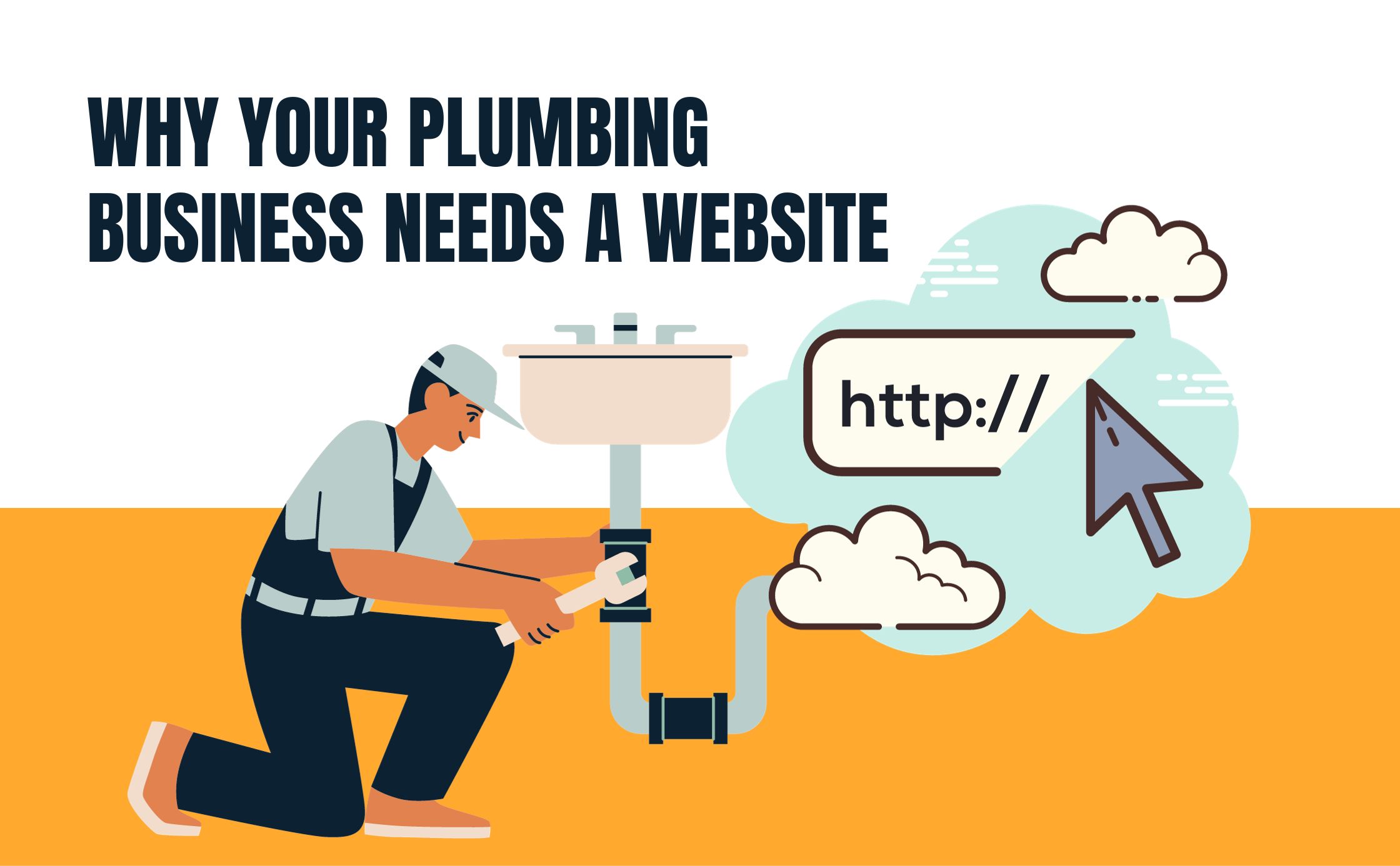 In the constantly evolving world we live in, staying up to date with modern trends is essential for the survival and growth of any business. This broad idea applies directly to your plumbing company, especially in the realm of technological advancements.
One significant way to leverage technology in your business is by building a strong online presence with one of the best plumbing websites. In today's digital world, your website plays a crucial role in promoting your business, connecting with potential customers, and staying ahead of your competitors. According to a Forbes report, as of 2023, there are over 1.13 billion websites worldwide, and a significant number of them belong to service-oriented businesses similar to plumbing firms. These numbers symbolize the importance of a well-designed website for your plumbing business.
Building a plumbing company website not only makes you visible in this crowded digital space but also provides several other advantages that ultimately boost your business growth and profitability. This article will delve into why a plumbing company needs a website and discuss the potential benefits that such an online presence can bring to your business.
The Key Advantages of a Website for Your Plumbing Company
When looking at internet usage statistics, approximately 5.19 billion people will have internet access by 2023. Run that by your plumbing company's objectives, and you're looking at a potential customer base that's online and making life decisions through information they find on the internet. This is why a plumbing company needs a website and more in order to maximize the benefits of its online presence.
Done right, a website can do much more for your business than just serve as a digital billboard. It plays a crucial role in your overall marketing strategy, presenting your brand to potential customers, showcasing your services, building trust, facilitating communication, improving customer service, and even expanding your customer base. Here's how:
Digital Exposure: A website significantly expands your customer reach. Today, people prefer to take a quick online search over traditional methods like browsing local newspapers or using telephone directories when they need to find a plumber. By featuring in those online search results, you can effectively attract and engage more customers.
Building Brand Credibility: Your website provides an excellent platform for you to showcase your expertise, professionalism, and credibility. Testimonials from satisfied customers, information about your skills and certifications, and samples of your previous work can instill confidence in potential clients.
Improved Communication: With features like a contact form or live chat, your customers can quickly and conveniently reach out to you. This establishes a smoother communication process and improves customer service.
Enhanced Customer Service: Incorporating features such as a knowledge base or a ticket system can help streamline your customer service, making it easier to manage customer queries and complaints efficiently.
Professional Online Presence: A domain name that represents your business enhances your professional presence online. It acts as an address where your customers can find you, and it also helps in building your business credibility.
Essential Features of the Best Plumbing Websites
Taking the decision of setting up a website for your business is the first step. However, beyond this initial step, what truly matters is how effective and user-friendly your website is. For building one of the best plumbing websites, you need to consider not only how it looks but also how it works – its usability and efficiency.
Here's a checklist of features that contribute to an effective plumbing company website:
Mobile-friendly Design: According to a Sistrix report, 64% of all internet searches are conducted on a mobile device. Hence, it's crucial to ensure your website design is mobile-friendly. This improves the user's browsing experience, which can ultimately increase your site's traffic and conversions.
User-friendly Navigation: The structure of your website should be clean, and navigating through it should be easy for the users. They should be able to quickly find the information they need, such as the services you offer or how they can request a quote.
Customer Reviews: Encourage your customers to leave testimonials or reviews. People value others' experiences and opinions, and these reviews will not only add credibility to your business but also help promote your services.
Search Engine Optimization (SEO): Implementing SEO strategies can significantly increase your website visibility. Techniques such as using target keywords can improve your website's ranking in the search engine results, making it easier for potential customers to find you.
Aesthetically Pleasing Design: While it's important to include all the relevant information, it's equally important to present that information in a visually appealing way. Your website should be user-friendly, attractive, and reflect your brand's identity.
Conclusion
In the increasingly digital world we live in today, a well-designed, functional, and user-friendly website is a must for every plumbing company. Such a website not only magnifies your online presence but also connects you with potential customers, presents your services, and enhances your brand image. However, creating a robust and effective website requires a clear understanding of your business, target audience, and website design principles.
If you're unsure about how to create a website that truly represents your plumbing business, Townsquare Interactive can help. With our years of experience and industry expertise, we specialize in providing web design and other digital marketing services tailored to your unique business needs.