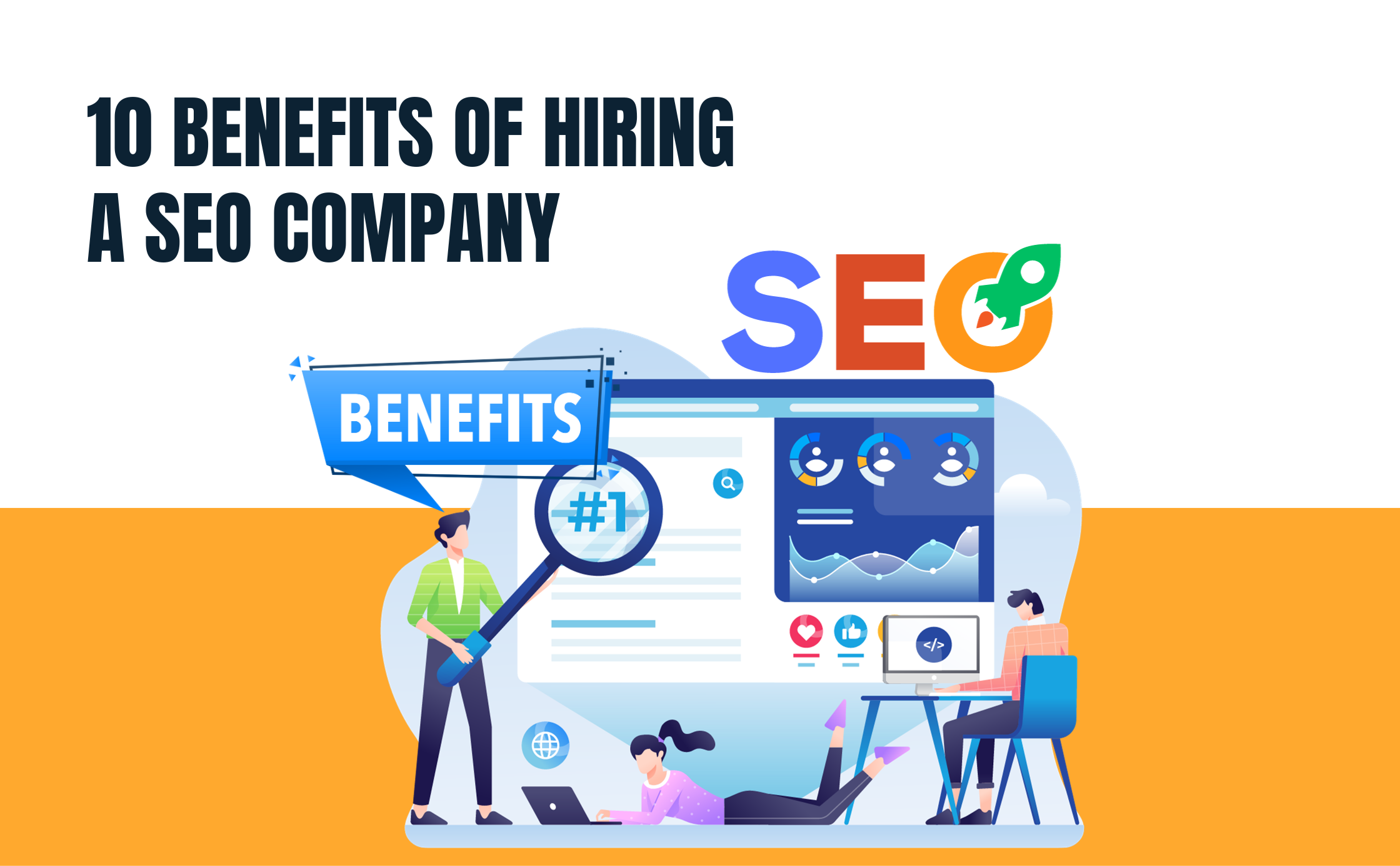 There's more that goes into search engine optimization than what meets the eye. If you don't have an in-house SEO expert, you must learn to juggle everything from on-site SEO optimization to local-specific strategies. All of these components are more important than you might think and are vital to the profitability of your business.
With the right resources and strategy, a well-executed SEO campaign can have an ROI of 275%. So, if you plan to take the DIY approach to search engine marketing, you may never deliver the results you want to see or see a higher return on investment.
In this article, we'll look at the benefits of professional SEO services and how you can take advantage of these services to improve your organic performance.
1. Set up and Optimize Your Google Business Profile
A Google Business Profile is a small snapshot of your business on Google Search and Google Maps. Ensuring this profile is optimized and set up can result in more leads and higher profits. It's expected that a business's Google Business profile is found in roughly 1,009 results every month. These search results are warm leads, actively looking for products and services you provide your community.
Hiring an SEO company will help you ensure your Google Business Profile is set up to outperform your competitors and help drive high-quality leads to your website.
2. Optimize Your Website
If you aren't using the right keywords, internal linking, or on-site SEO tactics, it could be what's standing in the way of your true potential. Hiring an SEO company will help you optimize your website to rank higher in the SERPs for local searches. They'll help you identify opportunities, conduct keyword research, and make sure you have the proper internal linking.
3. Help You Gain Valuable Backlinks
Backlinks are links to your website found on other websites. These links help you establish domain authority and are components that search engine algorithms look at when deciding which website should rank higher than the other. These backlinks must be found on quality, established websites.
An SEO company can help you conduct outreach, develop sharable content, ask for guest blogs from other local companies, and help you refresh old content to make it more relevant. With a backlinks strategy, you can improve your domain's reputation and establish an online presence.
4. Develop Local-Based Content
To improve your local rankings, you must develop content that enhances your local presence. With location-based content, you can rank higher for location-specific keywords and educate consumers in your community.
An SEO expert will help identify opportunities for local content that helps demonstrate authority in your community and gets you to rank higher for local keywords.
5. Helps Business Owners Save Time
It doesn't always make sense for small brick-and-mortar businesses to hire an in-house SEO professional. One of the benefits of hiring an SEO company is you can save time and money. Business owners no longer need to set aside time to write keyword-rich content or research new local SEO opportunities.
6. Help With Directory Listings
Local directory listings can complement your local SEO strategy and help you grow your online presence within your community. Not only will they help you build your brand's reputation with potential customers, but they will also help you establish domain authority and credibility with search engines.
An SEO company will help you submit your business to local online directory listings and help you look for more opportunities to be featured. They'll ensure your listing has the right keywords and a well-written description to ensure the directory listing works in your brand's favor.
7. Help You Make Sure Your Website is Mobile Responsive
When consumers are driving around your neighborhood, searching for a "nail salon near me" or a "carpet cleaning service in [LOCATION]." They are likely using their mobile devices. The last thing they want to experience is a website not optimized for mobile.
One of the many benefits of hiring an SEO company is ensuring your website is mobile responsive and optimized for the mobile consumer. A website that's optimized for mobile will improve the customer experience and help you improve your rankings.
8. A Personalized SEO Experience
Every business is different. If you take the DIY approach to SEO and try to follow SEO tips and tricks online, you may never see results. An SEO company will help you find opportunities and challenges unique to your business. They'll develop a personalized strategy that aligns with your industry and continue to grow your online presence. The SEO tactics they implement will be purposeful and address the concerns that align with your SEO needs.
9. NAP Consistency
NAP stands for Name, Address, and Phone Number. Ensuring this information is consistent on your website, directory listings, backlinks, web mentions, and social media is vital to maintaining your reputation.
Search engines use this information to ensure your business is credible and to determine your ranking. With an SEO company, you can ensure NAP consistency across various platforms. This will improve referral traffic and help you build a well-established online presence.
10. Long-Term Results
Whether you hire an SEO company for 1, 3, or 5 years – the work they put into your website and search engine optimization strategy will provide long-lasting results for your business. They'll help you establish your local presence and gain authority over your competitors in your community.
Take Your SEO Strategy to the Next Level With Townsquare Interactive
If you want to outrank your competitors and continue to drive more traffic to your website, you'll need a data-driven SEO strategy that delivers results.
The team at Townsquare Interactive has hands-on experience strategizing and implementing SEO strategies for small businesses. We're here to help you build your online presence and set your business up for success.
If you're interested in hiring an SEO company, contact us today.