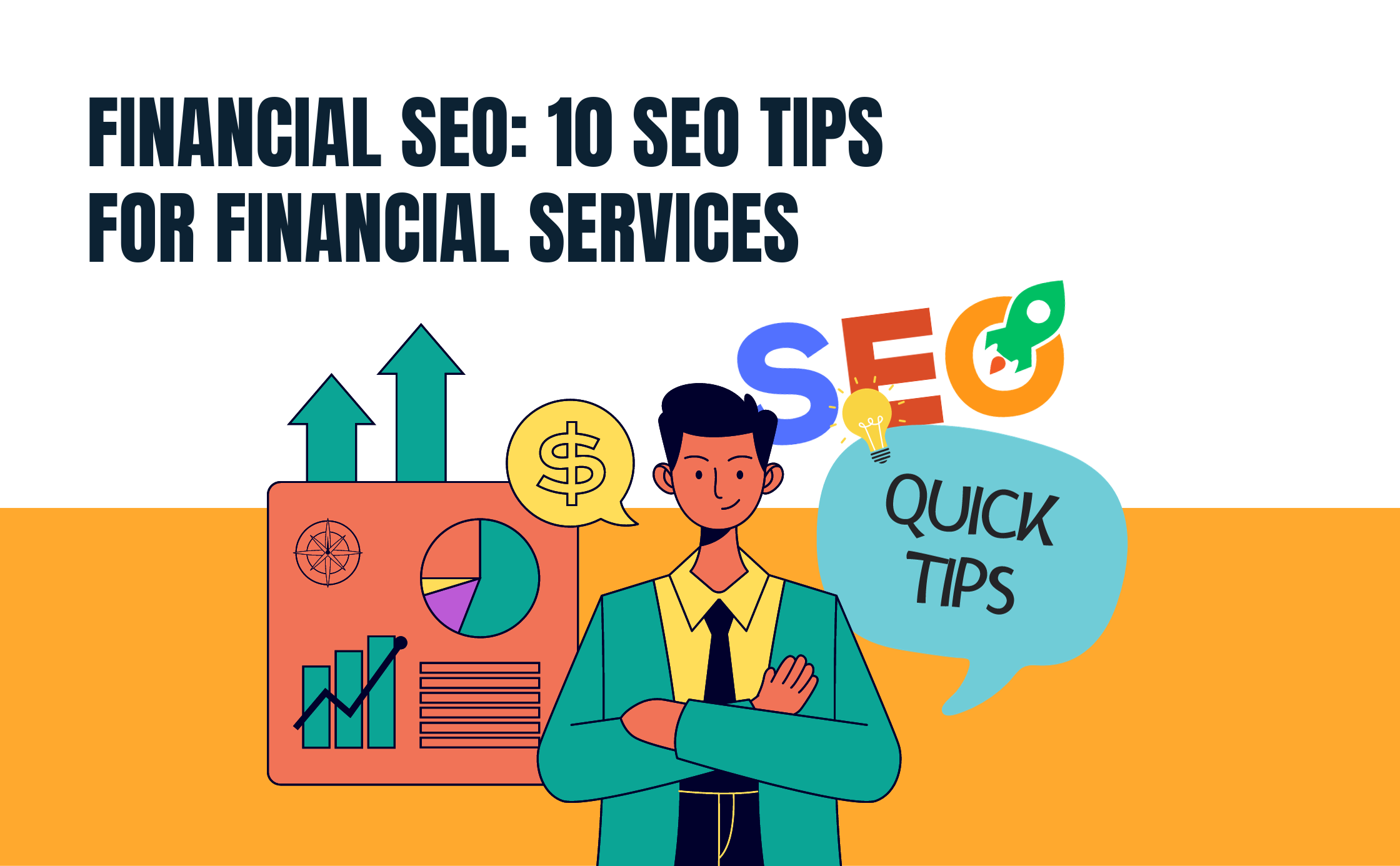 SEO for financial services is vital for any company in the finance industry. Accounting firms, investment services, tax companies, and insurance providers can enjoy incredible success by using financial SEO services.
That said, using SEO strategies is no longer an option; it's now essential for financial services companies. Otherwise, the competition will steal your market share, especially small to medium-sized businesses using tested SEO strategies like accountants.
This article will detail the advantages of financial SEO services—including the importance of local SEO strategies, Google Business Profile, and social media integration. We'll also discuss how you can leverage an SEO agency for financial services to grow your business.
1. Use a Local SEO Strategy
Local SEO is critical if your company is in the finance sector. It helps you connect with local customers—something that's particularly vital for accountants, wealth planners, and tax advisors in small towns and cities.
However, the landscape of financial services is nuanced. You must understand the needs and preferences of the local clientele, and it's a highly competitive field of SEO.
Your business must create content with location-specific keywords to target local businesses. The messages you convey should also understand the local community and their requirements; for instance, develop content that addresses a detailed problem in a geographical location.
Likewise, your content should include location-based phrases alongside the keywords. That way, you'll ensure that when clients search for financial services in your area—they'll find a business that's not only relevant but geographically accessible.
2. Optimize Your Google Business Profile
Optimizing a Google Business Profile is also essential if you're a financial services company. The profile acts as a digital storefront, offering insight into information clients seek when considering financial services.
In addition, a properly optimized Google Business Profile contains critical contact information, client reviews, and operational hours from one central location. As such, this streamlines the entire process, resulting in more trust and business success.
Positive reviews on Google Business Profile enhance visibility and build confidence. Your company can leverage these reviews—with the right SEO strategy—to drive more interest in your services.
3. Utilize Strategic Directory Listings
Directories are one of the most significant sources of information for people seeking financial services. Not only does it build immense credibility in this industry, but it also hugely enhances search engine rankings to gain more business.
For example, if you don't maintain consistency of information across various online directories, you'll fail to reinforce the legitimacy of your business. By keeping everything consistent with financial SEO services, you'll have up-to-date information and an outstanding online presence
Another significant benefit of having strategic director listings is being able to explore niche directories tailored to the financial sector. As a result, this will further solidify your company's credibility among clients.
4. Focus on Social Media Integration
SEO for financial services isn't complete without proper social media integration. It enables you to connect with your audience on a broader scale, create brand recognition, and share critical insights. Nevertheless, it's essential to have a social media strategy: Posting social media content for the sake of it doesn't work.
You must ensure your posts are engaging and designed to rank well in the search results. By using this dual approach, you'll attract a broader audience and build credibility across the web.
Furthermore, you'll foster better relationships with current clients. However, you'll need to regularly share valuable content, engage with comments, and address client inquiries to contribute to a positive online reputation with existing customers.
5. Ensure Mobile Optimization
In recent years, many people have been searching for financial services or asking questions about their finances through mobile phones. Your financial services business can enjoy tremendous success if its website is optimized for mobile phone usage and local SEO.
Google, for instance, will always prioritize mobile-friendly websites in its rankings over a website that isn't mobile-optimized.
Your website will need to be responsive, have a rapid page loading speed, mobile-friendly content, and image optimization to attract local traffic through mobile.
6. Use Data-Driven Decision Making
SEO tools provide valuable insights into user behavior, search trends, and the performance of online content. As a result, your financial services business can leverage this data to make informed decisions about your digital strategy.
It will improve the accuracy and precision of your decisions, boost your strategic planning, optimize your operational efficiency, help you identify market trends, and enhance customer understanding. It will also increase your adaptability and help you make faster decisions.
However, you must analyze what keywords potential clients use, understand the content that resonates, and adapt strategies accordingly for a more effective and targeted outreach.
7. Ensure E-A-T Standards
If you're a financial services business, you should always focus on ensuring E-A-T standards. Why? Google uses E-A-T to evaluate the quality of your content to decide where it should rank in the SERPS.
The financial services industry is highly competitive. Therefore, failing to meet these standards could be very costly.
To ensure you meet E-A-T standards—give credit to a writer with a byline, keep your content original and valuable, and use backlinks from trusted websites in finance. There are many authoritative financial websites to target for backlinks; you can reach out to these.
Hire Townsquare Interactive for Financial SEO Services
As financial institutions navigate the intricacies of the online realm, the significance of partnering with a seasoned SEO service provider becomes increasingly evident.
At Townsquare Interactive, we are an expert SEO agency for financial services of all types.
Here's what else we offer:
To learn more about our SEO for financial advisors and how they'll transform your business, get in touch with us today.