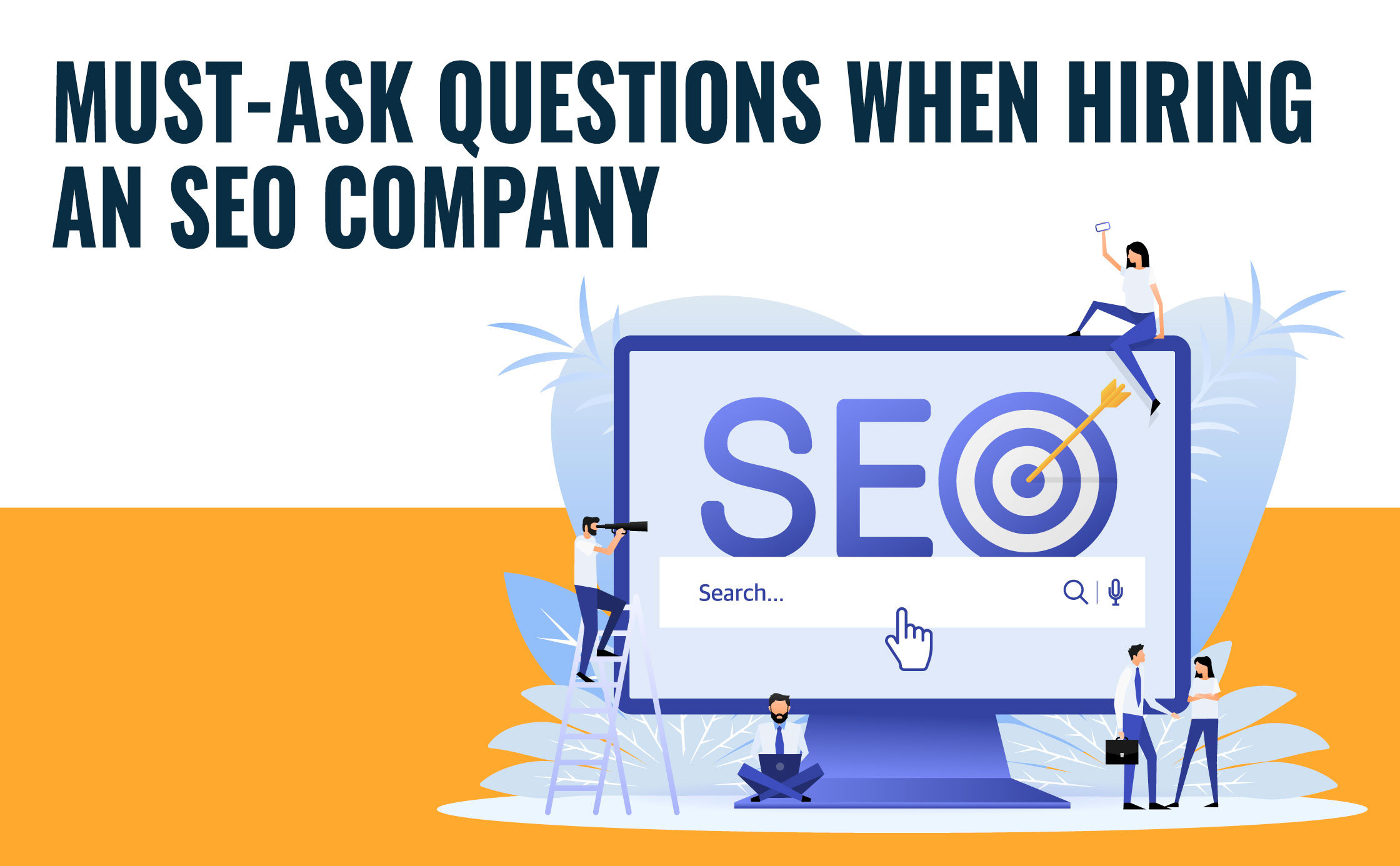 If you're running a business and want to attract more customers to your physical store, boosting your online visibility through local SEO is key!
Local SEO involves optimizing your digital presence and website to show up more often in local search results—which can make a big difference in getting more people through your doors.
However, not all local SEO agencies are created equal, and partnering with the right team can greatly impact the outcome of your marketing efforts. In this blog, we'll cover the essential questions you should ask your local SEO company to ensure a successful marketing campaign. Let's get started!
Local SEO vs. Traditional SEO: What You Need to Know
To better understand the advantages of local SEO, let's differentiate it from traditional SEO. Local SEO is a digital marketing approach that aims to optimize a website for local search results, with a focus on location-specific keywords and business information to attract customers in a specific area.
It encompasses various tactics such as on-page optimization, content creation, link building, and local citations. Small businesses that depend on local clientele for sales should prioritize local SEO, as it increases visibility in search results and positions your business in front of potential customers actively looking for your products or services in your area.
How to Choose the Right SEO Company: 10 Questions You Need to Ask
When it comes to SEO consultants, services vary greatly in quality and effectiveness! Finding the perfect match for your brand and marketing needs is crucial. This means understanding your requirements and evaluating agencies to ensure they're up to the task. Here are ten questions to ask an SEO expert before partnering with them:
1. What is your approach to local SEO?
Each SEO company has its distinctive approach to improving a business's ranking in local search results. To ensure that you select the right agency for your needs, it's important to understand the specific tactics they use for local SEO, including their strategies and tools. By asking this question, you can gain valuable insight into the agency's level of expertise and determine if their approach is a good fit for achieving your business's goals.
2. What is your local SEO experience in our industry?
When choosing a local SEO company, experience matters. Ask the agency how long they've been in business and what type of businesses they have worked with. You want an agency that has experience working with companies in your industry and can provide examples of prosperous campaigns they have run in the past.
3. How do you stay up-to-date with local SEO trends?
To ensure the success of your local SEO campaign, it's crucial to partner with an agency that stays up-to-date and informed on the latest trends and best practices. Ask the SEO company how they stay current with local SEO trends and what conferences or events they attend to expand their knowledge. This will ensure that your campaign is always utilizing the latest tactics and strategies to stay ahead of the competition.
4. How will you measure the success of the local SEO campaign?
Measuring the success of a local SEO campaign is critical to determining its effectiveness. The agency should be able to provide you with key performance indicators (KPIs) and metrics to track progress and measure success. This includes things like website traffic, keyword rankings, and phone calls or form submissions generated by the campaign.
5. How long will it take to start seeing results?
Local SEO is not an overnight process, and it can take several months to see meaningful results. However, the SEO company should be able to give you a rough timeline of when you can expect to see improvements in your local search rankings. This will give you a finer idea of what to expect and how patient you need to be as the campaign unfolds.
6. How do you handle keyword research?
Effective keyword research is a vital component of any SEO campaign, and it's essential to understand how the agency approaches this task. The agency should be able to provide you with a list of relevant keywords and phrases for your business and explain how they plan to use them in the campaign.
7. What is your local link-building strategy?
Link building is a critical component of local SEO, and choosing an agency with a solid link-building strategy is mission-critical. Ask the agency about their approach to link building, the tactics they use, and the importance they place on quality over quantity. It's also essential to work with an agency that uses ethical link-building tactics to avoid any penalties from search engines.
8. Can you provide references or case studies?
A reputable local SEO company should be able to provide references or case studies of previous clients they have worked with. This will give you a clearer idea of the agency's level of expertise and the results they have achieved for other businesses.
9. What is your pricing structure?
When choosing a local SEO company, pricing is an essential consideration. It's crucial to understand the agency's pricing structure and what services are included to avoid hidden fees. Some agencies charge a flat monthly fee, while others charge based on the number of keywords or the level of service provided. Search for an agency that offers transparent pricing to ensure you get the most value for your investment.
10. What ongoing support do you provide?
To ensure that your business's SEO is successful, it's important to understand that it's not a one-time event and that ongoing support from an agency is necessary both during and after the initial campaign. This support should include regular website updates, consistent optimization of Google My Business, continual management of local citations and online reviews, as well as reliable customer support.
Boost Your Brand's Visibility with Tailored Local SEO
Are you looking to attract more customers to your physical location and increase your online visibility? If so, working with a local SEO company is a must. However, finding the right agency that fits your business's unique needs is crucial. Don't settle for a one-size-fits-all approach.
At Townsquare Interactive, we understand that every business is different, which is why we provide tailor-made local SEO services. Our team of skilled digital marketers work closely with you to understand your business initiatives, target audience, and local competition. We then develop a personalized strategy that aligns with your business objectives and delivers results.
Fill out the form below to learn more about how we can help take your business to the next level.